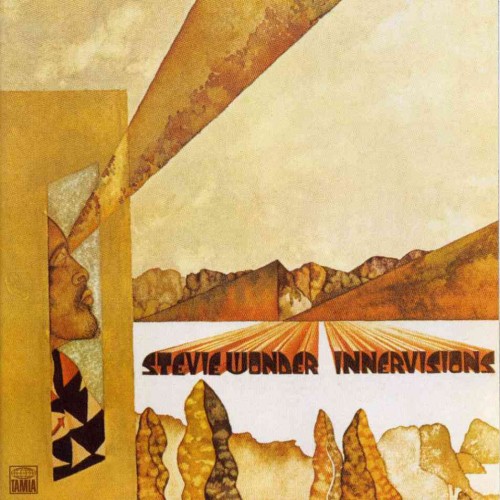 By the summer of 1973 Stevie Wonder, although just 23 years old, was already a 10-year music industry veteran—and one of the most highly praised artists in the world. One of the biggest stars of Berry Gordy Jr.'s Motown empire, the former Stevland Hardaway Morris first came to prominence with the hand-clapping "Fingertips—Pt. 2" in the spring of 1963, riding his maiden release (actually issued on Motown's Tamla subsidiary, as were all of his recordings into the mid-'80s) to the top of both the pop and R&B charts. A multi-instrumentalist and gifted young singer/songwriter—initially billed as Little Stevie Wonder—his debut album, which also reached #1, was subtitled "The 12-Year-Old Genius" (it had been recorded before he turned 13), and no one doubted that bold claim.
Wonder enjoyed a non-stop run of hits throughout the '60s, one classic after another: "Uptight (Everything's Alright)," "A Place in the Sun," "For Once in My Life," "My Cherie Amour" and others, and he had no trouble at all changing with the times—or leading the way to the next new thing in music. By the time the decade rolled over into the '70s, Wonder was already embracing the new funk rhythms as well as mastering the sophisticated soul balladry that would become a hallmark of the era.
Although he'd kept placing hit records onto the singles charts, his album sales had long been stagnant. What Stevie Wonder needed was to up his game, to make music that would cross over to the maturing, album-buying rock audience that had left the single and AM radio behind.
He got a high-profile boost in the summer of '72 when the Rolling Stones tapped him to open all of the shows on their first major U.S. tour in three years. Many rock fans had lost track of him and were surprised to see Wonder all grown up now and playing music that was as funky as anything else out there. When Wonder released his next album, Talking Book, in October 1972, it skyrocketed to #3 in Billboard and produced two #1 singles that would become permanent fixtures on the pop/R&B landscape: "Superstition," a textbook example of funk at its most melodic and accessible, and the romantic ballad "You Are the Sunshine of My Life," since covered by literally hundreds of artists.
Related: Wonder reaches a higher ground with '72 Stones tour
To maintain the momentum, Wonder needed an equally strong followup, and he nailed it. Innervisions, his 16th album in a decade, was released on August 3, 1973, and immediately took off. On the album, Wonder served as a virtual one-man band, playing nearly all of the instruments himself on most of the recording. Like its predecessor, Innervisions found favor with a wide audience, reaching #4 on the Billboard album chart and generating three major hit singles: "Higher Ground" and "Living For the City," both of which made the top 10, and "Don't You Worry 'Bout a Thing," which came close.
All three remain staples of classic rock and vintage R&B playlists today.
Innervisions, which won the Album of the Year Grammy on March 2, 1974, proved that Stevie Wonder was still a viable artist in the '70s, that this former prodigy had the goods to remain a force. Over the next few years he would outdo himself twice more, with the albums Fulfillingness' First Finale (1974) and '76's double-LP Songs in the Key of Life, still considered today one of the most extraordinary recordings ever made. Both received Album of the Year Grammys as well.
Related: Our look at the 5 Album of the Year Grammy Award winners from 1970-1974
Today, Stevie Wonder is no less vital. Although he hasn't released an album of new material in more than a decade, in concert he still stuns. It would be a mistake to think that he's given us all that he's got.

Latest posts by Best Classic Bands Staff
(see all)