12 Soaring Vocals of the '60s: The Best That Could Happen
by Greg Brodsky
Those who came of age in the '60s witnessed a truly unique evolution of popular music. It was in this era that Top 40 radio stations presented a delightful mixture of pop vocalists as well as R&B, soul, rock 'n' roll, folk-rock, straight-ahead rock, the British Invasion, country, psychedelic sounds, bubblegum and numerous sub-genres, on their playlists. If you're younger than that, you were deprived of listening to these performances on your transistor radio and watching them on the family television set with the rabbit-eared antenna.
It was an era when male performers frequently wore a suit and tie while female vocalists often donned an evening gown to perform on stage or when appearing on a TV network variety show.
We've chosen 12 favorite recordings from this era, all from the years 1964 to 1969. The list intentionally omits performances of rock groups. No doubt that singers like Roger Daltrey, Robert Plant and Grace Slick are among those known for exhibiting their powerful, soaring vocals in the 60s and later. No, we're avoiding rock completely here and instead focusing on some of the magical combinations of the right song, the right singer and the right producer. Perhaps when you first heard them, decades ago, you didn't realize just how special they were.
"Think"—Aretha Franklin
We kick things off with a favorite from the Queen of Soul, who in 1968 was in the midst of her great run with Atlantic Records. This classic was produced by Jerry Wexler (duh), co-written by Franklin and her husband/manager Ted White, with an arrangement by Tom Dowd and Arif Mardin. Just listen to what they accomplished in only 2:16.
"What's New Pussycat"—Tom Jones
Written by Burt Bacharach and Hal David as the theme song for the 1965 movie of the same name. The single was released just days before the Welsh singer turned 25.
"Words of Love"—The Mamas & The Papas
Led by Mama Cass' slam dunk lead vocal, this 1966 release was smack dab in the middle of the quartet's  run of six Top 5 U.S. singles. The song was written by John Phillips and produced by their label president, Lou Adler.
"Goin' Out Of My Head"—Little Anthony and the Imperials
The vocal group from New York City returned to the Top 10 for the first (and final time) in 1964, after making a splash in 1958 with "Tears On My Pillow." The song, penned by the songwriting duo of Teddy Randazzo and Bobby Weinstein, has been covered many times.
"Opus 17 (Don't You Worry 'bout Me)"—The Four Seasons
The Jersey Boys wuz robbed with only a #13 peak on the Hot 100 with this buoyant number from 1966. Just listen to the way Frankie Valli stretches the word "I" as the song begins. Those harmonies and instrumentation in the final 40 seconds are as good as it gets. It comes from the group's frequent songwriting team of Sandy Linzer and Denny Randell, with marvelous production from Bob Crewe.
"Goldfinger"—Shirley Bassey
Dame Bassey earned more than 10 Top 10 singles in the U.K. Ironically, her only U.S. single, the theme song for the 1964 James Bond 007 thriller, only reached #21 in Britain (and "just" #8 on the Hot 100). Jimmy Page describes playing guitar at Abbey Road's Studio One–the room reserved for the biggest orchestral sessions—for the recording. "It's absolutely spine-chilling," he said, as he described how Bassey sang her vocal to the movie's opening credits. As the footage was shown on a screen during her session, Page says the team, including producer George Martin, was aware that Bassey's vocal was about to come up short when timed to the film's title sequence, requiring the 27-year-old vocalist to hold the final "Gooooooold" much longer than anticipated. Whether it's true or if she actually came close to passing out, it still makes for a great story.
"It's Over"—Roy Orbison
This 1964 operatic rock ballad, as well as the follow-up, "Oh, Pretty Woman," both written with his collaborator Bill Dees, were the last two Top 10 pop hits for Orbison until his sole album with the Traveling Wilburys, a span of 25 years. We chose this official performance clip from '65 because the reaction of the male audience member beginning at the 1:57 mark is priceless.
"River Deep – Mountain High"—Ike and Tina Turner
Written by Phil Spector with Jeff Barry and Ellie Greenwich, the demanding Spector produced the session at Hollywood's Gold Star Studios, with such Wrecking Crew musicians as Leon Russell, Glen Campbell, Earl Palmer and Carol Kaye. The budget and expectations were sky high. But though it was well-received in some overseas markets, the single stiffed when it was released in the U.S. in 1966, reaching just #88 on the Hot 100. But what a vocal!
"It Must Be Him"—Vikki Carr
We now enter the evening gown portion of our story. Born Florencia Vicenta de Casillas-Martínez Cardona in 1940 in El Paso to Mexican parents, Carr earned her only significant hit in 1967 with this English translation of a French song. Despite her brief stay on the charts, Carr was a ubiquitous presence on TV variety shows, performed for five U.S. presidents, and is said to have appeared on The Tonight Show Starring Johnny Carson on more than 30 occasions.
"I Know a Place"—Petula Clark
She released her first single while still a teenager in the late '40s and after several chart hits in her native U.K. she became a worldwide recording star in 1964-65 with "Downtown." The popular musical theater actress enjoyed many successful follow-up singles including "My Love," "Don't Sleep in the Subway" and "I Know a Place," written and produced by her frequent collaborator, Tony Hatch. Her performance of the song, a #3 U.S. pop hit in 1965, won her a Grammy.
Related: Our 2017 concert review of Clark at age 85
"Cara Mia"—Jay and the Americans
David Blatt, a/k/a Jay Black, was actually the second "Jay" to front the NYC-based group. As we wrote in his 2021 obituary, they were formed in the late 1950s with Kenny Vance, Sandy Deane and Howard Kane, and with Jay Traynor singing lead. In 1962, they scored a Top 5 single with "She Cried," but when their follow-ups failed to succeed, Traynor left the group. He was replaced by Blatt and his commanding voice, and they soon recorded the Mann-Weil composition, "Only in America," which peaked at #25. The following year, they earned what would be their biggest hit with 1964's "Come a Little Bit Closer," which reached #3. That same year, the bouncy number "Let's Lock the Door (And Throw Away the Key)" went to #11. In 1965, they earned three more hits with "Cara Mia," a #4 single that featured Black's soaring, operatic vocal, "Some Enchanted Evening," (#13) from South Pacific, and a Neil Diamond-penned song, "Sunday and Me" (#18).
"Worst That Could Happen"—The Brooklyn Bridge
This Jimmy Webb composition—amid his great string of notable songs—was originally recorded by the Fifth Dimension but this New York musical group, led by Johnny Maestro (formerly of the Crests), was the first to release it as a single, in 1968. It peaked at #3, blocked at the top by Tommy James & the Shondells' "Crimson and Clover" and Sly and the Family Stone's "Everyday People." Incredibly, as good as this performance on The Ed Sullivan Show is, it's mind-boggling that when it peaked on the Hot 100 on Feb. 8, 1969, the very different sounds at the Woodstock festival were just six months away.
This one deserves two YouTube clips: the studio recording and their performance on The Ed Sullivan Show. If Maestro's vocal doesn't make you well up, you likely don't have a pulse.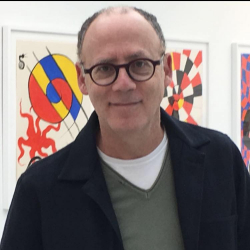 Latest posts by Greg Brodsky
(see all)