9 Signature Rock Classics That Weren't U.S. Chart Hits
by Greg Brodsky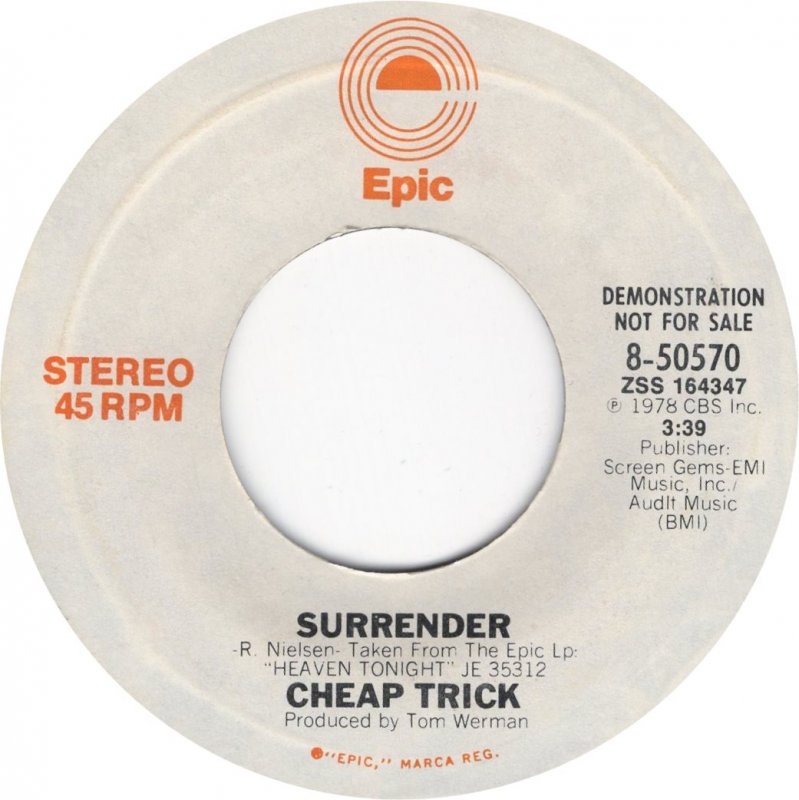 We love these songs. They're on our iTunes. Every time we hear them, we either sing along or crank them up. Or both. When we see these artists in concert – those that are still touring – they are on our very short list of songs we absolutely have to hear.
Yet not only were none of these hit singles in the U.S., three of them never charted. You can win a lot of bar bets with these.
9) "Surrender" by Cheap Trick – This one has a reasonable explanation: it was the band's first charting single and thus Top 40 radio was initially skeptical of the pop rockers as the song peaked at only #62 on the Hot 100 in 1978. The success of Cheap Trick at Budokan and the live singles, "I Want You to Want Me" and "Ain't That a Shame" were still a year away. Bonus points: Raise your hand if you knew the line "Before we married Mommy served on the WACS in the Philippines."
Related: Cheap Trick's rise: The inside story
8) "Young Americans" by David Bowie – The man of many personas enjoyed eight Top 15 singles but this wasn't one of them, topping out at #28 in 1975. (Bowie's very next single, "Fame," was a #1 chart hit.) The song features great sax playing by David Sanborn and memorable backup vocals by none other than Luther Vandross. Bonus points: The song briefly quotes The Beatles' "A Day in the Life."
If you're a new Best Classic Bands reader, we'd be grateful if you would Like our Facebook page and/or bookmark our Home page.
7) "Comfortably Numb" by Pink Floyd – Okay. Instantaneous success with The Wall which tops the Top 200 Album sales chart for weeks in 1979. Check. Monstrous hit with first single "Another Brick In The Wall (Part 2)," which scores a #1 pop hit. Check. Hugely successful arena tour. Check. Follow-up singles fail miserably, with "Run Like Hell" reaching just #53 and "Comfortably Numb" failing to even chart. Bonus points: The Wall topped the Album sales chart for 15 weeks and has gone on to sell well over 20 million copies in the U.S. alone.
6) "Pride (In the Name Of Love)" by U2 – This is always a huge crowd pleaser at the band's concerts and the sound of the recorded version rarely fails to elicit goosebumps. This tribute to Dr. Martin Luther King Jr. was released on the group's fourth studio album, The Unforgettable Fire, and while it was their highest charting pop single to date, it stalled at #33 in 1984. (It would be three more years before the Irish band became pop stars.) Bonus points: Chrissie Hynde sings back-up vocals.
5) "Scenes From an Italian Restaurant" by Billy Joel – Though it's one of his signature tunes and a huge fan favorite, "Scenes…" never cracked the Top 30 or even the Top 100. For whatever reasons – and its 7:37 length was certainly a factor – Columbia Records never released the song as a single. Joel's breakthrough 1977 studio album The Stranger had four hit singles – including "Just the Way You Are" which earned Grammys for Record of the Year and Song of the Year.
4) "Hot For Teacher" by Van Halen – By 1984, these rockers were kings of the hill and their LP, 1984, was an enormous hit. Earlier singles from the album – including "Jump," the band's first and only #1, and "I'll Wait" and "Panama" which both peaked at #13 – made them rock and pop staples all year. When the video for "Hot For Teacher" with Waldo and the bikini-clad instructor began playing on MTV every 20 minutes, it appeared that chart success was assured. Not so. Maybe Top 40 was burned out; "Teacher" peaked at only #56. Bonus points: Former Playmate of the Year Lillian Müller played the lust object of Waldo and his classmates.
3) "Under Pressure" by Queen & David Bowie – It seemed like a no-brainer: two of the biggest names in the British pop-rock landscape collaborating for one song in 1981. With an unbelievably catchy bassline, finger snaps, and powerful vocals from Bowie and Freddie Mercury, the only question was how many weeks would it log at #1. Though it did top the U.K. singles chart, the song only reached #29 in the U.S. Bonus points: The songwriting credits for "Ice, Ice Baby" originally failed to acknowledge Queen and David Bowie as its co-authors.
2) "Mr. Blue Sky" by Electric Light Orchestra – British rockers ELO were underappreciated during their heyday by both the press and Top 40 radio. Though they earned seven Top 10 hits, only one went top five. So no surprise perhaps that this song topped out at #35 in 1978. Bonus points: Pop radio also turned its back on "Handle With Care" from the Traveling Wilburys, which featured ELO founder Jeff Lynne as one of its five members.
1) "Blowin' in the Wind" by Bob Dylan – It's one of the most treasured songs in the Dylan canon and it's been recorded by the likes of Stevie Wonder (who enjoyed a Top 10 hit with it in 1966), Dolly Parton, Sam Cooke and Ziggy Marley. Folk trio Peter, Paul and Mary released it as a single in 1963 and it went all the way to #2. Dylan's own version that same year didn't do as well, failing to even chart. Bonus points: Dylan would go on to release 12 songs that reached the pop Top 40, though none since 1979's "Gotta Serve Somebody."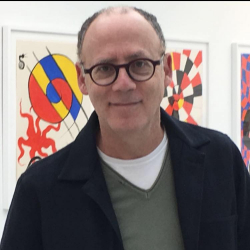 Latest posts by Greg Brodsky
(see all)