9 (More) Signature Rock Classics That Weren't U.S. Chart Hits
by Greg Brodsky
Back in the days when Top 40 radio played current singles from rock artists, these songs were aired back-to-back-to-back with pop, soul, and country hits, as well as the occasional instrumental and novelty song.
In an era when classic rock legends like Elton John, The Who, and Paul Simon, were releasing some of their greatest works, Top 40 occasionally still turned a deaf ear. In the first part of our feature, we identified nine signature rock classics from stars like ELO ("Mr. Blue Sky"), David Bowie ("Young Americans"), and U2 ("Pride [In the Name of Love]") that inexplicably failed to connect with Top 40 programmers.
Here are nine more, listed in reverse order of peak chart position, that many of us know by heart. All of them, somehow, failed to click at that format.
9. "American Girl" by Tom Petty – Ask Petty fans what their favorite TPATH song is and invariably "Free Fallin'," "I Won't Back Down," and "The Waiting," will show up frequently. While each of those were Top 20 pop hits, don't bother looking for "American Girl" on the Hot 100. Though the song, from the band's 1976 self-titled debut, was issued as a single, Top 40 radio wasn't yet ready for one of the greatest American rock bands in history. It never charted.
Related: Our feature on "American Girl" – Take it easy, baby
8. "I Love L.A." by Randy Newman – Except for 1977's "Short People," the singer-songwriting legend's own recordings were never embraced by pop radio. The local boy's great 1983 tribute to his city had a fun video – that doubled as a Los Angeles tourism ad – that got plenty of play on MTV in Los Angeles. Yet, the single got a resounding "No, thanks," from the rest of the country, as it failed to chart. What a catchy song… we love it!
7. "Graceland" by Paul Simon – The Graceland album could not have been more successful, selling more than five million copies in the U.S. alone, while Simon did an arena tour. The beloved 1986 LP would go on to win the Grammy Award for Best Album. Yet despite Simon's proven track record at the format, Graceland had no big pop singles. While the playful first release, "You Can Call Me Al," reached #23, the beautiful title track, with its outstanding instrumentation, peaked at just #81.
6. "My Generation" by The Who – While many other English rock bands that got their start in the mid-'60s found gold in the U.S. at that time, not so the Who. This anthem reached #2 in the U.K. but was lost on deaf, dumb and blind U.S. programmers, where it reached just #74 and lasted just four weeks on the chart. In its peak week of Jan. 29, 1966, many other British Invasion acts, including the Beatles, Herman's Hermits, the Rolling Stones, and the Kinks, were near the top.
Related: More on the release of "My Generation"
5. "Tempted" by Squeeze – The English band, led by the terrific songwriting tandem of Glenn Tilbrook and Chris Difford, are one of the enigmas of the era. Such ear candy gems as "Goodbye Girl" and "Another Nail in My Heart" never even charted. 1981's "Tempted," which featured Paul Carrack on vocals – he had joined the lineup for their terrific East Side Story album – became their first single to chart in the U.S. But its tepid reception got it to just #49.
4. "Lucky Man" by Emerson, Lake & Palmer – The thing that surprises us the most about ELP's inclusion on the list is that the British progressive rock band only had four songs that even charted on the Hot 100. The group was known for its lengthy songs of original material, classical works and more, and earned rock radio success with songs like "Still… You Turn Me On" and "Karn Evil 9." But this pop friendly release from 1970 only reached #48.
3. "Centerfield" by John Fogerty – It had been ten years in between albums for one of popular music's greatest songwriters. One would think Top 40 radio would have embraced him with open arms, considering that with Creedence, he had nine Top 10 hits in less than three years. Yet even though the single was timed for release just before the start of the 1985 baseball season – there's new grass on the field – the song only got to #44. (Well, at least that's the uniform number of fellow legends like Hank Aaron and Reggie Jackson.)
2. "Tiny Dancer" by Elton John – As with Tom Petty (above), if you were to ask people to name one of John's signature songs, this one would show up regularly, along with tunes like "Rocket Man," "Your Song" and "Crocodile Rock." And while those all reached the U.S. Top 10, "Tiny Dancer" would peak at just #41 in 1972.
1. "Born to Run" by Bruce Springsteen – The first single and title cut from his third album did, in fact, reach #23 in 1975, which would remain his highest charting hit for another five years. It's a perfect song. Ironically, it peaked on the very week that Springsteen famously appeared on the cover of both Time and Newsweek on Oct. 27. You woulda thought programmers would have… nah… too easy.
Over the years, Top 40 program directors would use a combination of call-out research, listener requests, local sales, a recording artist's track record, favors and, yes, their intuition to add requests to their playlists and to increase their rotation.
There were certainly market differentiators: what might play well in the midwest wouldn't necessarily play in Los Angeles, for instance. The national charts took all of that into account when their charts were assembled each week.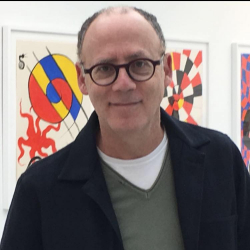 Latest posts by Greg Brodsky
(see all)