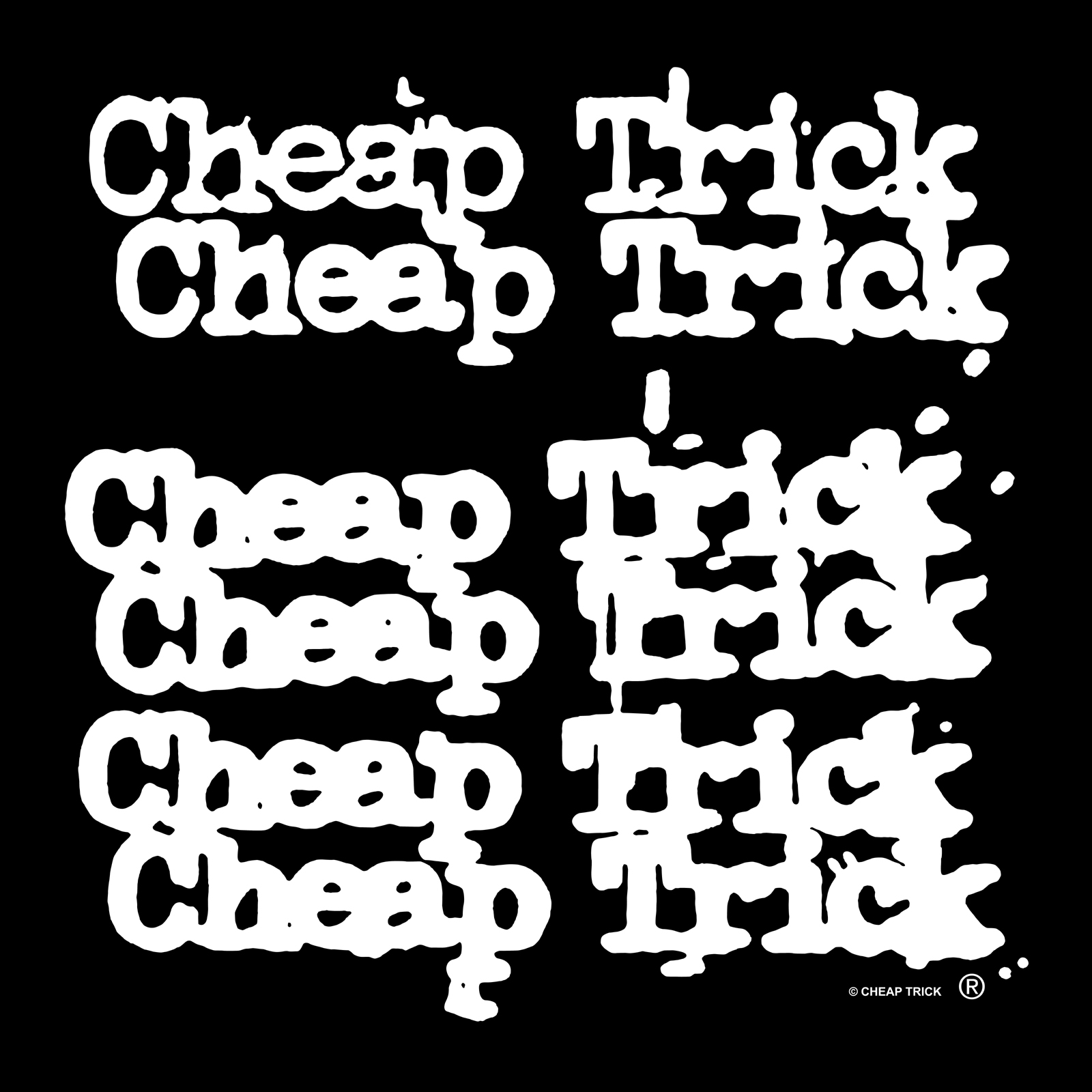 Ask a friend to name a favorite Cheap Trick song and the odds are in your favor that at least one of "I Want You to Want Me," "Surrender" or "Dream Police" will appear on their short list. They are among the classic rock band's most popular songs and they all have something very surprising in common.
In an era when Top 40 radio in the U.S. embraced rock bands—with peers like Journey, Foreigner, and scores of others all achieving Top 10 pop hits—the studio recordings of those three Cheap Trick songs were essentially (and inexplicably) ignored by pop radio programmers.
In 1976, Tom Werman was a junior member of Epic Records' New York Artists and Repertoire staff. "Jack Douglas called me and said 'I saw a band that I think you should see,'" he recalls. He was talking, of course, about the Rockford, IL-based Cheap Trick.
Douglas was a former staff engineer at the Record Plant and, at the time he contacted Werman, had become a highly regarded record producer, having already overseen three albums for Aerosmith. His suggestion was to be taken seriously.
On the basis of Douglas' recommendation, "I flew to Quincy, Illinois with their manager, Ken Adamany, and saw them in this club. Catacombs. They were really, really loud… I even had to step outside for a while to be able to hear the songs more clearly, but I was really taken with them, and when I went home I told my boss, [Epic's Vice President, A&R] Steve Popovich, he had to see them."
Soon Werman, who had inked another Midwestern U.S. rock band, REO Speedwagon, to Epic in 1971, signed Cheap Trick to join the label, too. When they went into the studio to record their debut album, none other than Douglas was chosen to produce it.
"Earlier that year, Jack made one of the best rock records of all-time: Aerosmith's Rocks. Jack made Cheap Trick's first record but didn't do much arranging… he captured the band pretty much as they were. I used the studio technology to a greater degree, did some arranging and some 'commercializing,'" Werman explains. I felt the producer's job was not only to capture the band's performance accurately, but to get them on the radio. So I suggested we add a few things like various keyboard instruments. I thought this would help move them from strictly FM radio to AM radio."
While that self-titled album, released in February 1977, didn't sell enough to make the Billboard Albums Chart, it rocked. Among the tracks on the LP are "Oh, Candy" and "Elo Kiddies," the latter perhaps being a reference to Electric Light Orchestra, one of Rick's favorites.
Listen to "Elo Kiddies," produced by Jack Douglas
For the follow-up later that year, the group wanted to record in Los Angeles. This time, Werman would be producing. "I had only been in LA once! We had a Sunday off from the studio and I was walking on Sunset Strip. It suddenly occurred to me that there was no reason my family and I couldn't actually live here.'" And so he did, moving to Epic's LA office.
The resulting album, In Color, released that September, includes such well-known Cheap Trick songs as the leadoff track, "Hello There," plus "Clock Strikes Ten" (a #1 hit in Japan) and "I Want You to Want Me."
"'I Want You to Want Me' is a novelty song… with a '30s dance hall vibe," says Werman. "They always saw themselves as a hard rock band but I needed to get them on the radio. I brought in the piano player [Jai Winding} and rented a tack piano… to give it a barroom feel."
Listen to the studio version
Related: Our feature story on In Color, the LP that put them on the map
Nonetheless, the song, with its playful sound and bouncy lyrics from the band's guitarist Rick Nielsen, failed to connect with radio programmers. In Color did, however, sell more than its predecessor, thanks to the band's constant touring, peaking at #73 on Billboard.
Related: Current links for 100s of classic rock tours
Cheap Trick returned to Los Angeles later that year to record their third album, again with Werman producing. They completed Heaven Tonight in 1978 and it was released that May. The LP rocks and includes "Auf Wiedersehen"—("I used cellos," says Werman. "No one can hear them, but you can feel them chugging on the bottom")—the bawdy "Stiff Competition" and a cover of The Move's "California Man." Oh, and the tour-de-force, "Surrender."
Mommy's all right, Daddy's all right, They just seem a little weeeird…
The anthem about teenage angst, with the great vocal from Robin Zander, was also written by Nielsen. Says Werman: "The basis of the [recording] came from me, from The Who's 'Baba O'Riley'. I just plain stole it. Pete Townshend was always my main musical inspiration."
The band's signature song finally got them onto the Hot 100 in 1978, though it peaked at just #62. It did, however, lead Heaven Tonight to #48 on the sales chart. More importantly, Japan was taking notice, where the LP reached #11.
Related: Our Album Rewind of Heaven Tonight
Werman, too, was on a roll, having signed Molly Hatchet and Ted Nugent for Epic, and producing albums for both bands. (He had also tried to sign Kiss, Lynyrd Skynyrd and Rush but was turned down for all three by the head of the Epic A&R department.)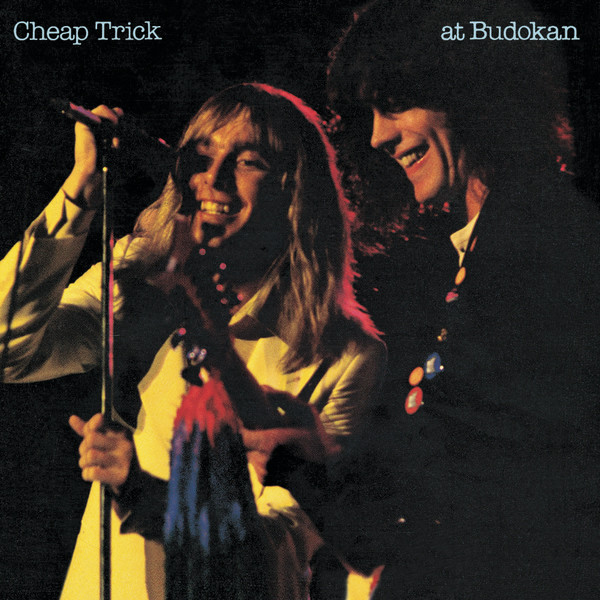 Cheap Trick, meanwhile, had scheduled two big concerts that spring at Tokyo's Budokan arena.
Werman recalls: "I was busy finishing up with Ted Nugent at Criteria Studios in Miami ..… his Weekend Warriors album… and I was called and told 'we want you to go to Japan and oversee this recording in Tokyo.' What a great offer! But I couldn't do that to Ted. It was just unfortunate timing."
The resulting album, Cheap Trick at Budokan, drawn from the April 28 and 30 concerts, and intended just for Japan, was released there on October 8. As imports began showing up in America, Epic decided to release it domestically since the U.S. label wasn't earning revenue from the imports. In February 1979, Cheap Trick at Budokan was released by Epic in the U.S.
As sales grew, the label decided to put out "I Want You to Want Me" as a single. The live version is markedly different from the original studio recording. It's much more guitar-driven; the tack piano is gone. Drummer Bun E. Carlos starts things off and then Nielsen kicks in with his first of several solos.
Watch Cheap Trick perform their breakthrough hit at Budokan
The single exploded on U.S. Top 40 radio, reaching #4. Its success (plus their cover of Fats Domino's "Ain't That a Shame, which hit #35) helped Budokan get to #4 on the sales chart and #13 overall for U.S. sales in 1979. Ironically, thanks to a live album, Cheap Trick finally had a massive hit. The album was eventually certified Triple Platinum in the U.S., representing sales in excess of three million.
[When Cheap Trick tours, tickets are available here and here.]
Before the year was over, Epic released Dream Police, for which recording had begun in 1978. Werman recalls: "The band had a deadline because a big tour had been booked, and and we did the LP start to finish in 30 days, from walking into the studio to delivery, which was pretty much unheard of in those days. Then it sat on the shelf for eight months while Budokan was taking off.
"They were so good in the studio, we were never pressed for time. Robin could do two songs a day."
Werman, who has also produced Mötley Crüe, Poison, and many others, says: "He's the best singer I ever worked with, by far. Fabulous pitch. A producer's dream." With their history together, Werman got to know all four members well. ("When Rick and his family came to LA, our kids trick-or-treated together.") He describes the group's bass guitarist, Tom Petersson, who co-wrote many of their songs with Nielsen, as a really funny guy.
Thanks to the success of "I Want You to Want Me," Top 40 was eager for the new album. "Dream Police" and "Voices" both scored at radio and Dream Police became the band's top-selling studio album, reaching #6. It, too, has sold more than three million copies.
Werman is quizzed about stuff that even the biggest Trick fans don't know. Those high voices on "Dream Police"…"Police! Police!"? That's actually Werman and engineer Gary Ladinsky.
The band's fans already know that Cheap Trick have said they aren't particularly fond of the production on those earlier albums. Dream Police was the final album of theirs that Werman produced. It would be a decade later before they scored their biggest pop chart hits, reaching #1 and #4, respectively, with "The Flame" and "Don't Be Cruel."
Looking back, Werman says: "I have the greatest respect and love for them. They were musicians' musicians. It was the most fun I've ever had in the recording studio."
In 2016, the hard-working rock band from Rockford, Ill., finally earned induction into the Rock and Roll Hall of Fame. Carlos, who stopped touring with the band in 2010—he was replaced by Nielsen's son, Daxx—was the only member to thank and acknowledge Werman in his speech on the Barclay's Center stage.
Related: Cheap Trick's Rock Hall Class of 2016 induction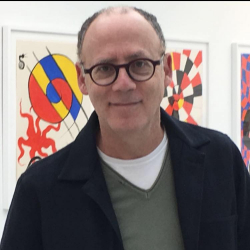 Latest posts by Greg Brodsky
(see all)