May 29, 2022: Ronnie Hawkins, Who Gave The Band Their Start, Dies
by Greg Brodsky
Ronnie Hawkins, the Arkansas-born rock and roll musician, who moved to Canada in his early twenties, and forged a career as a leading proponent of rock and roll, died May 29, 2022, at 87. His wife, Wanda, confirmed his death to the Canadian press. Hawkins, known for such colorful nicknames as "Mr. Dynamo," "Sir Ronnie," "Rompin' Ronnie," and "The Hawk," hired a group of Canadian and American musicians as his backup band, the Hawks. The five – fellow Arkansas native Levon Helm, and the Canadians Robbie Robertson, Rick Danko, Richard Manuel and Garth Hudson – subsequently formed their own band, ultimately settling on the name, The Band.
Hawkins was first diagnosed with pancreatic cancer in 2003. "I had all my friends come out to my house and we started drinking and we did everything we've ever done," he told an interviewer. "I think it scared the cancer away."
"My heart sank when I heard "The Hawk" just flew into the sunset," wrote Robertson in a heartfelt tribute. "The story of The Band began with Ronnie Hawkins. He was our mentor. He taught us the rules of the road."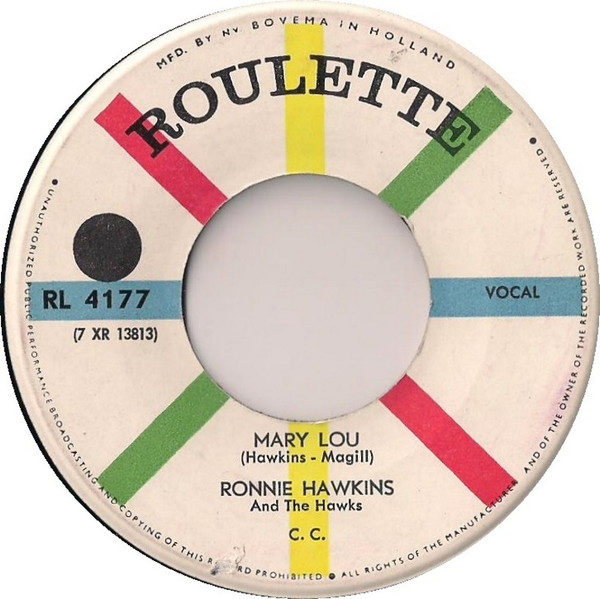 He formed the first version of The Hawks while studying at the University of Arkansas in the 1950s.
In 1958, at the suggestion of Conway Twitty, Hawkins came to Hamilton, Ontario to play a club called The Grange. He never left. Adopting Canada as his home, Hawkins became a permanent resident in 1964.
Hawkins recorded a cover of "Hey, Bo Diddley" in 1958. Over the next several years, he earned four Top 10 Canadian singles including "Marylou," which also became his biggest U.S. hit, reaching #26 in 1959 on Roulette Records.
Over the years, Hawkins gained recognition for recruiting and grooming outstanding Canadian talent. The membership of his band, The Hawks, kept changing as the talent flowed in and out, but the name stayed the same. One edition, with Robertson, Manuel, Hudson, Danko, and Helm, moved on to become Bob Dylan's backup band and later achieved superstardom as The Band. Other famous Hawk alumni include David Clayton Thomas of Blood Sweat and Tears, actress Beverly D'Angelo, and David Foster, among many others.
At the height of the 1960s peace movement, Hawkins invited John Lennon and Yoko Ono to his Ontario farm to plan a peace festival during the couple's peace crusade. He also accompanied them on the train to Ottawa for their famous visit with Prime Minister Pierre Trudeau. Hawkins later toured the world at Lennon's request as a peace emissary for Lennon's anti-war message.
Hawkins was part of the star-studded lineup at San Francisco's Winterland Ballroom for the concert billed as The Band's final performance, on November 25, 1976, known as The Last Waltz.
In an interview with author Harvey Kubernik, Robertson was asked about the initial plans for how the plans for the concert evolved. "The idea came around probably in September. Then I needed to talk to everybody about it and it had to germinate. When I started thinking about it originally, that we were going to do this and who we were going to invite, we'd only talked about Bob Dylan and Ronnie Hawkins."
Watch Richard Manuel of The Band sing lead on "The Shape I'm In" followed by Hawkins' performance of "Who Do You Love"
Related: Robertson paid tribute to "our mentor"
In 1992, Hawkins performed at the inaugural party of President Bill Clinton, one of The Hawks' biggest fans, and a fellow Arkansas native. Hawkins is said to have performed for every Canadian prime minister since John Diefenbaker.
Hawkins was born in Huntsville, Ark., on January 10, 1935, as his biography notes, "two days after Elvis Presley." Hawkins' mother was a teacher; his father, a barber.
Hawkins won a Juno for best Country Male Vocalist in 1984 for the album, Making It Again. In 1996, the Canadian Academy of Recording Arts and Sciences honored him with a Special Achievement award for his contributions to developing Canada's music industry. And in 2002, the city of Toronto proclaimed October 2 "Ronnie Hawkins Day" as he was inducted into Canada's Walk of Fame.
Hawkins has also performed in a handful of films including Heaven's Gate (with Kris Kristofferson) and Renaldo & Clara (which Dylan produced), among others. Hawkins released his 27th album Still Cruisin' in 2002.
In 2007, Hawkins was honored with the Special Achievement Award at the Society of Composers, Authors and Music Publishers (SOCAN) Awards.
Related: Hawkins recorded "Me and Bobby McGee" with Kris Kristofferson, Gordon Lightfoot and Willie Nelson in 2016
He and his wife, Wanda, attended the premiere of the 2019 film, Once Were Brothers: Robbie Robertson and the Band, at the Toronto International Film Festival.
Burton Cummings paid tribute to Hawkins. "It was virtually impossible ever to find anyone who didn't like Ronnie…I spent some great times with him, listening to his stories and experiences…he could always make you howl with laughter. He'll be sorely missed by so many…he brought a lot of joy to the world, and for that he should always be remembered."
Related: Musicians and other celebrities we lost in 2022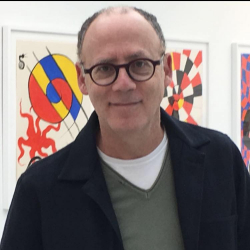 Latest posts by Greg Brodsky
(see all)