Rolling Stones 'Bridges to Bremen' Review
by Jeff Burger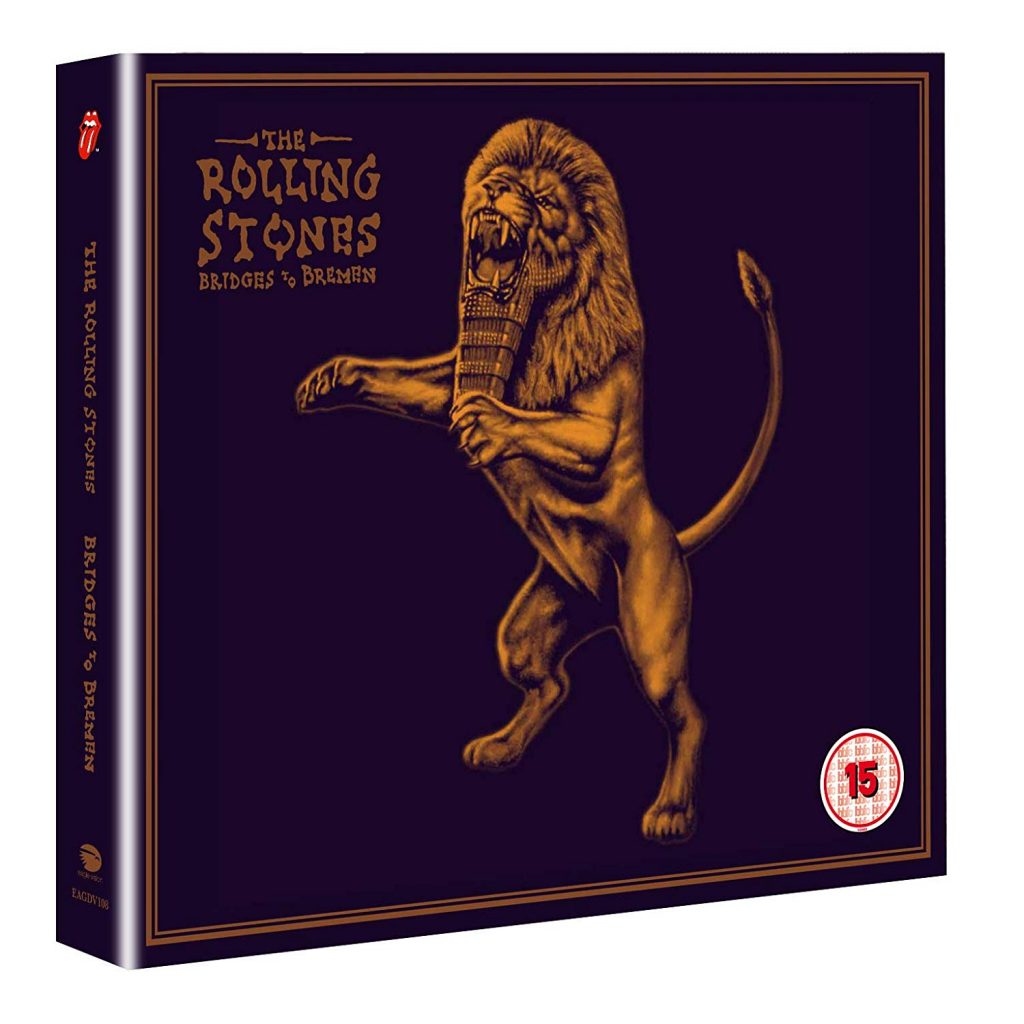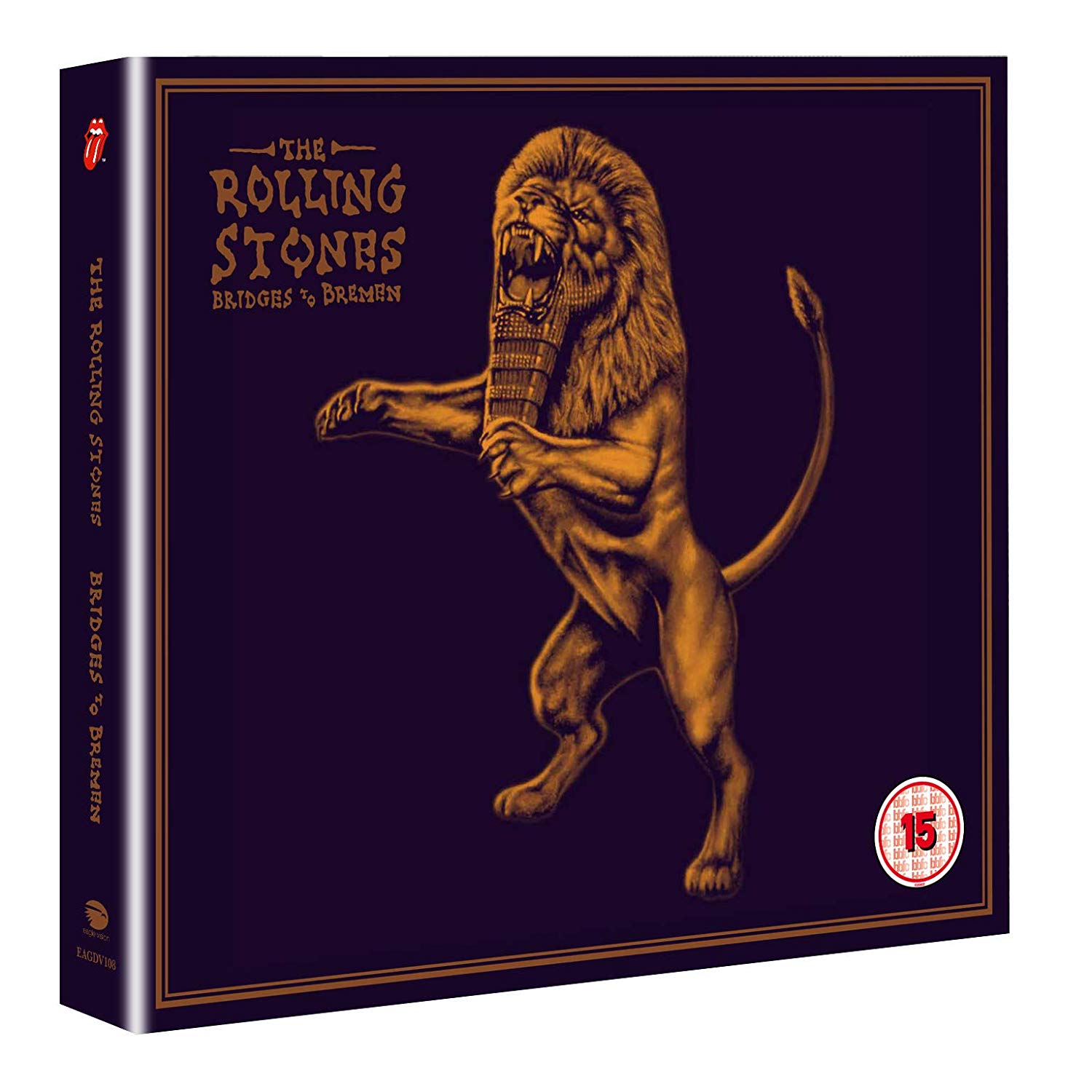 The Rolling Stones have been mining their extensive vaults consistently of late, most recently to unearth such gems as an expanded version of Rock & Roll Circus and 50th anniversary editions of Beggars Banquet and Their Satanic Majesties Request. Now comes Bridges to Bremen, which delivers a 1998 concert from Bremen, Germany. The gig took place near the end of a four-continent, 97-show tour that found the group performing for four and a half million fans.
Bridges to Bremen contains the entire 22-song concert on two CDs as well as on a Blu-ray; the latter also features four bonus performances, including "Under My Thumb" and "Let It Bleed," from a contemporaneous Chicago gig.
Related: Our recap of the Stones' delayed 2019 tour opener
Since the tour was in support of the group's Bridges to Babylon album, a top-five hit from the previous year, it's not surprising that the Bremen show incorporates five of that LP's 13 songs. Babylon will never rank with the Stones' best albums, but it is consistently solid, and some of its best material is here, including "Flip the Switch," "Anybody Seen My Baby?," "Saint of Me," "Out of Control" and, perhaps most notably, "Thief in the Night," with Keith Richards on lead vocal. The bulk of the program, though, leans heavily on '60s and '70s classics that need no introduction, including the show-opening "(I Can't Get No) Satisfaction"…
…plus "Let's Spend the Night Together," "Gimme Shelter," "Paint It Black," "It's Only Rock 'n' Roll (But I Like It)," "Sympathy for the Devil," "Honky Tonk Women," "Jumpin' Jack Flash" and "You Can't Always Get What You Want."
Though audio and video concert versions of most, if not all, of these numbers are readily available on earlier releases, Mick Jagger is at the top of his stage-prancing form throughout, and the rest of the band delivers the goods as well. Moreover, there are a few tracks that distinguish this set: a fine reading of Black and Blue's atmospheric "Memory Motel," one of the Stones' best and least-often-performed ballads; and a 16-minute version of "Miss You" that showcases jaw-dropping sax work by the late Bobby Keys. (The cover of Bob Dylan's "Like a Rolling Stone" is excellent too, though it's quite similar to the one on 1995's Stripped.)
The remixed, remastered audio (presented with a DTS-HD Master option) is excellent, as is the video, which has been restored from original masters. The picture is standard definition, not widescreen, which means you'll see black bars on both sides of the video. But you'll likely forget all about them once you get pulled into this music.
Tickets for the Stones' 2019 "No Filter" tour are available here and here.
Related: Links for 100s of classic rock tours
Watch the Bridges to Bremen trailer
Bridges to Bremen Track Listing
(I Can't Get No) Satisfaction
Let's Spend the Night Together
Flip the Switch
Gimme Shelter
Anybody Seen My Baby?
Paint it Black
Saint of Me
Out of Control
Memory Motel
Miss You
Thief in the Night
Wanna Hold You
It's Only Rock 'n' Roll (But I Like It)
You Got Me Rocking
Like a Rolling Stone
Sympathy For the Devil
Tumbling Dice
Honky Tonk Women
Start Me Up
Jumpin' Jack Flash
You Can't Always Get What You Want
Brown Sugar
Bonus Performances
Rock and a Hard Place
Under My Thumb
All About You
Let it Bleed
Latest posts by Jeff Burger
(see all)