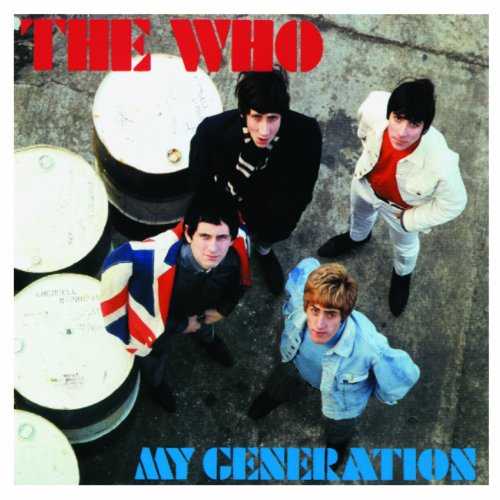 If you had to explain to a visitor from another galaxy what the spirit of 1960s rock 'n' roll music was all about, few if any songs better represent it – the generation gap meets rebellious youth – than The Who's "My Generation." Although it has become one of the trademark songs of classic rock, when it was issued on November 5, 1965, in the U.K., it barely made a dent in the mainstream. (Note: other sources have identified different dates for the single's release date but the group's own Facebook page uses this date.)
Although the song sounds like a blast of pure inspiration from its writer, Pete Townshend, and the band, it took at least four recording sessions to get the version we all know. It started as a slow blues, mutated into a more soulful mode with handclaps and key changes, and finally – at the urging of Who co-manager Chris Stamp – a pummeling declaration with its chaotic coda at the end.
Listen to one of the earlier demo versions
The other member of The Who management team, Kit Lambert, suggested another distinctive feature of the recording: singer Roger Daltrey's stuttering lyrics. Lambert felt it would sound like a Mod kid buzzed on "leapers," the speed pills Who fans were so fond of that caused users to talk with a stutter. A natural stutterer to begin with, Daltrey first did so on the word "f-f-fade" (which hinted he might be about to say "f-f-fuck off"). In the final version, he just threw the stutters in where they felt right.
"My Generation" features one of the first rock bass solos on record, played by John Entwistle. It took multiple tries with multiple basses as he kept breaking strings.
Townshend wrote it as an expression of the alienation he felt living in Lambert's apartment in the posh London Belgravia district, rubbing elbows daily with the upper crust who looked down on his type. "'My Generation' was very much about trying to find a place in society," he explained. "I was very, very lost."
The song's review in the  November 20, 1965, issue of music trade magazine, Record World, predicted big things for it in the States.
It only reached #74 on the Billboard Hot 100 though it was a #2 hit in the U.K. (after being initially banned by the BBC as they felt it might offend stutterers). Even though Townshend and Daltrey did not die before they got old – as the former wrote and latter sang they hoped they would – when they perform it on their recent tours the number still exudes youthful angst, eternally capturing the emotion with impassioned perfection.
Watch a live performance of the landmark song
A 5-CD Super Deluxe Edition of the original My Generation album was released in 2016 with an 80-page color book with many rare and unseen period photos, candid and insightful new notes from Townshend and period memorabilia.
Watch them perform the song in 2016

Latest posts by Best Classic Bands Staff
(see all)