10 (More) Big Rock Acts Without a Top 10 U.S. Single
by Greg Brodsky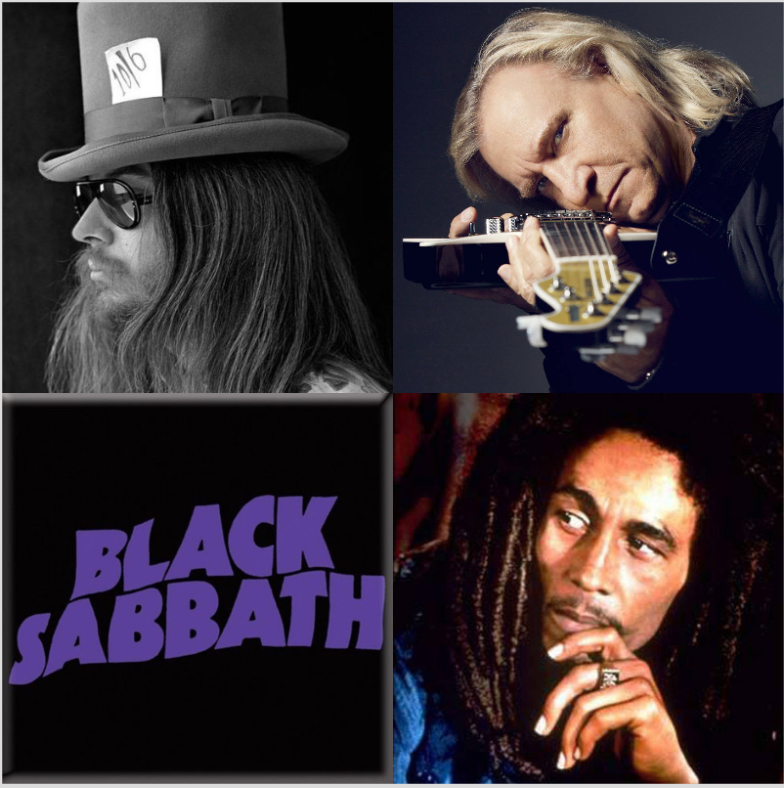 For decades, Top 40 radio stations in the U.S. presented a melting pot of music featuring pop and R&B (and later, disco), even the occasional novelty record and instrumental, side-by-side. And rock and roll. (Kind of like this.)
Rock music was an essential part of any Top 40 station's programming and acts like The Beatles and Stones flourished in the pre-FM radio Sixties. In the '70s, artists like Alice Cooper, Eagles and Billy Joel were pop radio regulars. And in the '80s, weekly playlists were chock full of songs by Aerosmith, Bruce Springsteen and Genesis.
All of these rock acts enjoyed multiple Top 40 smash hits in the U.S. as radio programmers embraced the genre. In Part 1 of Best Classic Bands' recap of this era, we identified 10 big rock artists that somehow never enjoyed a big pop hit. The names will surprise you and include such superstars as AC/DC, Jethro Tull, Jimi Hendrix and Rush.
For every Creedence Clearwater Revival, David Bowie and the Doors, with plenty of Top 10 hits, there were quite a few with just one. The Grateful Dead snuck in with 1987's "Touch of Grey" (#9), their only song to chart in the Top 60 of the Hot 100. The Allman Brothers Band were also an album act; the outlier was their lone hit single, 1973's #2 smash, "Ramblin' Man." Led Zeppelin's only Top 10 U.S. hit was "Whole Lotta Love," which we wrote about here. ("Stairway to Heaven was never released as a single.)
So here are 10 more big names without a big pop hit in the U.S. We're counting down in order of furthest from the goal line.
10) Iron Maiden
The British heavy metal band has scored an astounding 17 Top 10 singles in the U.K., spanning 1982's "Run to the Hills" through 2006's "Different World." Despite eight straight albums that earned either Gold or Platinum success in the U.S., their American label, Capitol, kept banging their heads against the wall to no success. To date, Iron Maiden and their charismatic frontman Bruce Dickinson have never had a song reach the U.S. pop singles chart.
9) Judas Priest
The English heavy metal band was a constant presence on the upper reaches of the U.S. albums chart throughout the '80s. But despite their success on the road and on rock radio, only one song from Rob Halford and Co. ever charted on the Hot 100, 1982's "You've Got Another Thing Comin'." Decades later, VH1 ranked it fifth on their list of Greatest Metal Songs.
8) Ramones
Were the Ramones ahead of their time or simply "of" their time when Top 40 radio all but ignored punk rock? The band from the NYC borough of Queens was never a mainstream favorite but to paraphrase Obi-Wan's speech during his duel with Darth Vader, perhaps, decades later, they're "more [influential] than you can possibly imagine." Their tribute to nearby Rockaway Beach reached #66 on the Hot 100. Even 1980's great (and Phil Spector-produced) "Do You Remember Rock 'n Roll Radio?" failed to chart for the Rock and Roll Hall of Famers. But we remember…
7) Black Sabbath
The group that many call the greatest heavy metal band of all-time has checked off just about every box that they could accomplish with longevity, huge tours, big album sales, Rock Hall inductees and plenty of controversy. What's always been missing from the sons of Birmingham, England's résumé, of course, was a U.S. hit. While 1970's "Paranoid" was a #4 U.K. single, it only reached #61 on the Hot 100. Their only other song to chart in the U.S. was "Iron Man," a year later. The song peaked at just #52.
6) Ten Years After
By the fall of 1968, the blues rock band had released two albums. The following year, Woodstock sent them into supernova territory. As their former manager says: "After Woodstock, it was sold-out arenas and thousands waiting outside who couldn't get in." Still, even with several Top 20 albums, Top 40 programmers never warmed to Ten Years After. Their 1971 song reflection on the times, "I'd Love to Change the World," written and sung by Alvin Lee, was their highest-charting song, peaking at just #40.
5) Bob Marley and the Wailers
Read this sentence very carefully: Marley had one single that hit the Hot 100. Not "Get Up, Stand Up." Not "I Shot the Sheriff." Not "No Woman, No Cry." Nor "One Love/People Get Ready." Not "Redemption Song," which had an animated video released on Feb. 26, 2020, to commemorate the legend's 75th birthday.
Just "Roots, Rock, Reggae," which peaked at #51. Wow. (The Rock Hall inductee has earned nine Top 10 hits in the U.K., some posthumously.)
4) Poco
The country-rock band had no less than 13 singles reach the Hot 100. Amazingly, one of their best songs, 1972's "A Good Feelin' to Know," never even charted! Of those that did, only three reached the Top 20, topped by 1979's "Crazy Love," written and sung by co-founder Rusty Young.
3) Lou Reed
Reed's "Walk on the Wild Side" is on our list of 10 Surprising 1970s Radio Hits, songs with lyrics and/or topics that snuck past Top 40 radio programmers. The song somehow reached #16–Reed's chart peak–in 1972 despite lyrics like "even when she was giving head." Maybe once the stations realized what they were playing, they chose not to give follow-ups like "Sally Can't Dance" and "I Love You, Suzanne" a shot.
2) Joe Walsh
Ringo's brother-in-law has enjoyed plenty of big pop singles with the Eagles. He's been a big draw on the road as a solo artist with plenty of rock radio airplay. But U.S. Top 40 programmers never really embraced Joe Walsh, Solo Artist. The Rock and Roll Hall of Famer reached the Top 20 twice; the high-water mark was 1978's homage to the rock 'n' roll lifestyle, "Life's Been Good," which reached #12.
1) Leon Russell
Amid the Rock and Roll Hall of Famer's long career as a session man with the Wrecking Crew, as a Delaney & Bonnie "friend," his work with George Harrison, Joe Cocker and others, he found time to record dozens of solo albums. And while he wrote many hits recorded by others, most prominently "Superstar" (with Bonnie Bramlett) and "This Masquerade," his own chart peak came with "Tight Rope" which came thisclose to the Top 10, reaching #11 in 1972.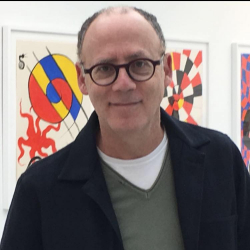 Latest posts by Greg Brodsky
(see all)