The music industry grew at a remarkable pace in the 1960s and 1970s as pop music and rock 'n' roll evolved and purchasing habits shifted from singles to albums. Dozens of executives, most of whom never became household names, played a seminal role in delivering the music through the system that most consumers take for granted: discovering and signing the talent, working closely with them on their repertoire, the recording process and their image, and ultimately getting their records onto store shelves and radio station playlists.
For every Berry Gordy and Quincy Jones, names well familiar to the public, there were plenty of label chiefs who oversaw huge companies and built artist rosters who were not well-known beyond the industry.
Observing and covering the action from his role as Editor-in-Chief of music industry trade magazine Record World was Mike Sigman. Now for leading industry trade mag HITS – co-owned by industry vets Dennis Lavinthal and Lenny Beer – Sigman has served up intimate profiles of many of the era's top execs in revealing new discussions where they look back at the industry and their part in its development.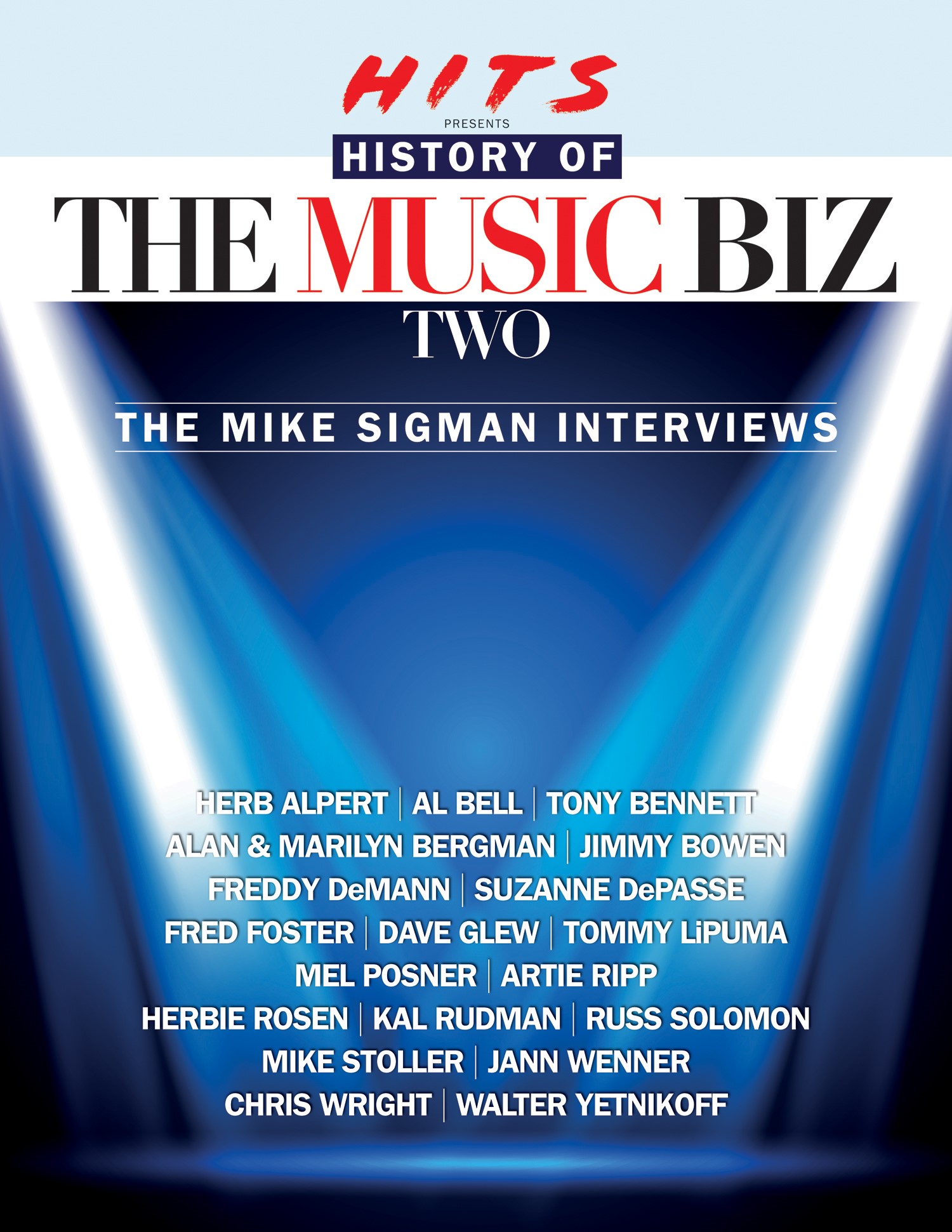 History of the Music Biz – The Mike Sigman Interviews was published in 2016 by HITS and features interviews with 18 of these titans. The response from the music industry and the public was so positive that a follow-up has just hit the streets. HITS Presents History of the Music Biz Two – The Mike Sigman Interviews serves up another 19 discussions with industry leaders.
In Volume Two, Sigman talks to Tower Records founder Ross Solomon, A&M Records co-founder /musician Herb Alpert, and Rolling Stone founder/editor Jann Wenner, among others.
Sigman's longstanding relationships with these execs and familiarity with their accomplishments allowed them to open up and offer insider tales of their careers. Best Classic Bands was pleased to share excerpts from Sigman's Volume One interviews with former Sony Music chief Tommy Mottola and Geffen Records president Eddie Rosenblatt.
Here is an exclusive excerpt from Sigman's Volume 2 interview with Chris Wright, the longtime artist manager and co-founder of Chrysalis Records. We pick up the story where Wright has begun managing Ten Years After, led by their charismatic frontman/lead guitarist Alvin Lee, and moved from Manchester, England to London, and met future partner Terry Ellis.
"I said, 'Let's get an office and share the bills.' I had Ten Years After and he had a few acts. Then I brought Jethro Tull in, who were called The John Evan Band. I went to the States with Ten Years After and Terry did most of the work with Jethro Tull. Terry suggested we make it a proper partnership, and I said fine." The Ellis-Wright Agency's telegram address foreshadowed the storied partnership to come: Chris-Ellis. Chris, the man who put the "Chris" in "Chrysalis," was all of 23 years old.
By the fall of 1968, Ten Years After had released two albums. The following year, Woodstock sent Ten Years After into supernova territory.
"Ten Years After had a fine career going before Woodstock, selling out 3,000- to 5000-seat concert halls. After Woodstock, it was sold-out arenas and thousands waiting outside who couldn't get in. The thing about Woodstock is that unless you were in the film, you were forgotten about. Albert Grossman didn't let his acts play without more money, so they weren't in the film. Look at Joe Cocker, The Who, Joan Baez, Richie Havens—their careers went into the stratosphere."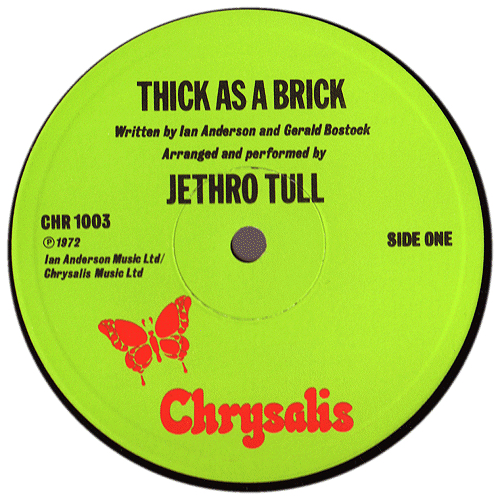 Just prior to Woodstock, Chris and Terry decided it was time to turn their agency into a full-service music company, and, by using Berry Gordy's Tamla Motown as a template, Chrysalis was born.
"We never really thought in the early days that we were a record company. We thought of ourselves as managers, so we always thought in terms of developing the artist's career."
Chris had met Procol Harum's extraordinary keyboardist/singer/composer Gary Brooker during the mid-'60s. He reconnected with the group when, several years after their monumental 1967 single, "A Whiter Shade of Pale," and they needed a boost.
"I couldn't believe how badly their career had been handled. They were a mess financially and in every respect."
Procol Harum signed with Chrysalis for management in 1971 and got back on track with the rousing orchestral hit "Conquistador." When their A&M contract ended in 1973, Chrysalis also became their label.
Chrysalis also signed British-born singer-songwriter Leo Sayer in 1973. It wasn't until his fourth LP, Endless Flight, that Sayer succeeded stateside. Chris described the role he played in tweaking "When I Need You," the single that broke the album wide open.
"The week 'When I Need You' came out in the U.S., Leo was playing the Whisky in L.A. Richard Perry (Leo's producer) put together a fantastic band of session musicians for the gig. I had always had the song scheduled to be a Christmas hit. But on the record there was nothing in the middle, just a piano break. On stage at the Whisky, the sax player played a bit in the middle eight, which took it up a couple of steps. I said, "Let's recut the record with the sax break in.'"
"When I Need You" became Chrysalis' first #1 single, and a star was born.
In the summer of 1977, Chrysalis purchased the contract of pioneering new wave rockers Blondie. Over the next five years, the band, led by singer Debbie Harry and guitarist Chris Stein, achieved massive success and cultural impact on the strength of such smash singles as "Heart of Glass," "One Way Or Another," "Call Me," "Rapture" and "The Tide Is High," and albums such as Parallel Lines, Eat to the Beat and Autoamerican. The group was inducted into the Rock and Roll Hall of Fame in 2006 and has sold upwards of 40 million records.
Chris bought Terry Ellis out in 1985, taking on institutional shareholders as partners. Chrysalis Records was sold to EMI in 1991, and Chris sold the music publishing arm to BMG in 2010. In 2016, Blue Raincoat Music purchased Chrysalis Records Ltd. and its artist catalog, for the U.K. Chris became non-executive chairman, reuniting him with the company he'd co-founded nearly 50 years before.
HITS Presents History of the Music Biz Two – The Mike Sigman Interviews is available for purchase here. Highly recommended.

Latest posts by Best Classic Bands Staff
(see all)