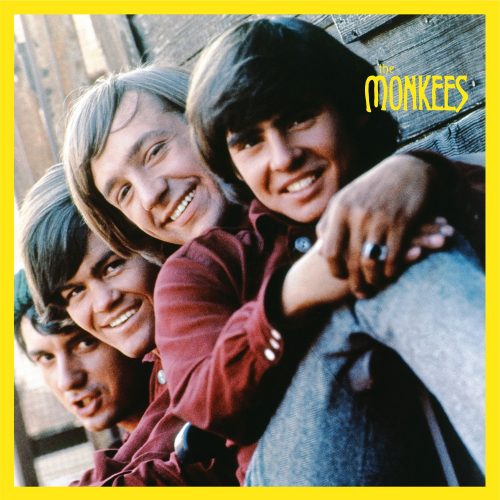 Peter Tork, best known for his role in the 1960s sitcom The Monkees, died February 21, 2019 at age 77, at his home in Mansfield, Conn.
Tork was diagnosed with a rare tongue cancer adenoid cystic carcinoma in 2009, but had recovered by 2012, touring with the other surviving members until 2016.
In October 2018, Tork posted on Facebook, "While it is true that my health has required a little more attention these days, I'm feeling pretty good. I'm also cherishing this time with family and friends, and making music. Keep your eyes open for some possible web concerts with friends and other musicians; we'll see what comes down the pipeline. As for the rest, thanks for your good wishes. This is a private time and I won't be posting updates."
Like his co-stars on the program—Michael Nesmith, Micky Dolenz and the late Davy Jones—Tork answered an advertisement in 1966 for young actors who could play the part of rock musicians in a program inspired by the Beatles' film A Hard Day's Night. The TV series became a huge sensation, and the Monkees morphed into a "real" band, scoring major hit singles and albums.
Tork took part in most of the Monkees' reunion tours until recent years, when he declined to appear along with Dolenz and Nesmith on their 2018-19 tour.
Nesmith described the news of his friend's death by writing, in part: "It's going to be a rough day. As I write this my tears are awash and my heart is broken." Nesmith died in 2021.
Dolenz shared the same sentiment: "There are no words right now…heart broken over the loss of my Monkee brother."
Related: Dolenz, Nesmith pay tribute to their "Monkee brother"
Tork's Facebook page posted the following statement:
"It is with beyond-heavy and broken hearts that we share the devastating news that our friend, mentor, teacher, and amazing soul, Peter Tork, has passed from this world. As we have mentioned in the past, the PTFB team is made up of Peter's friends, family and colleagues – we ask for your kindness and understanding in allowing us to grieve this huge loss privately. This page will remain open for your use in sharing your thoughts with your fellow fans and hopefully helping you through your own grieving journey, however the team will not be available for some time as we start to mend our own hearts and calm our minds.
We want to thank each and every one of you for your love, dedication and support of our 'boss.' Having you in our world has meant so very much to all of us. Please know that Peter was extremely appreciative of you, his Torkees, and one of his deepest joys was to be out in front of you, playing his music, and seeing you enjoy what he had to share. We send blessings and thoughts of comfort to you all, with much gratitude ~ptfb team"
Peter Halsten Thorkelson was born Feb. 13, 1942, in Washington, D.C. He began playing piano at age 9, and soon added guitar and banjo to his arsenal of instruments. He attended high school in Connecticut and college in Minnesota, before launching his music career as a solo folk artist in New York City.
Tork was recommended to the producers of the then-upcoming sitcom by his friend Stephen Stills, who had auditioned for what would become The Monkees but failed due to his bad teeth. Tork got the job, playing a somewhat hapless, dimwitted but lovable character. With the Monkees he contributed some lead vocals and songwriting, but was largely overshadowed by the others.  The Monkees stayed on the air for two seasons, during which time the quartet became a self-contained band (initially, studio musicians played on their recordings). They famously hired the Jimi Hendrix Experience as their opening act for a 1967 tour, but the guitarist's overly sexual stage presence caused an uproar among younger fans' parents and Hendrix was pulled from the tour.
In 1968, no longer satisfied with being a Monkee, Tork bought out the remainder of his contract and left the group. He continued to perform in subsequent years, both as a solo artist and in numerous band situations. In 1986, he, along with Jones and Dolenz, reformed the Monkees and toured to sell-out crowds. Although Nesmith did not take part in that tour or most of the tours that followed, he eventually joined up with Tork and Dolenz in 2012-14 to pay tribute to Jones, who died in 2012.
Related: Here we come… Looking back at the Monkees' incredible first year

Latest posts by Best Classic Bands Staff
(see all)