Pete Townshend/Ronnie Lane's 'Rough Mix': An Overlooked Gem
by Mark Leviton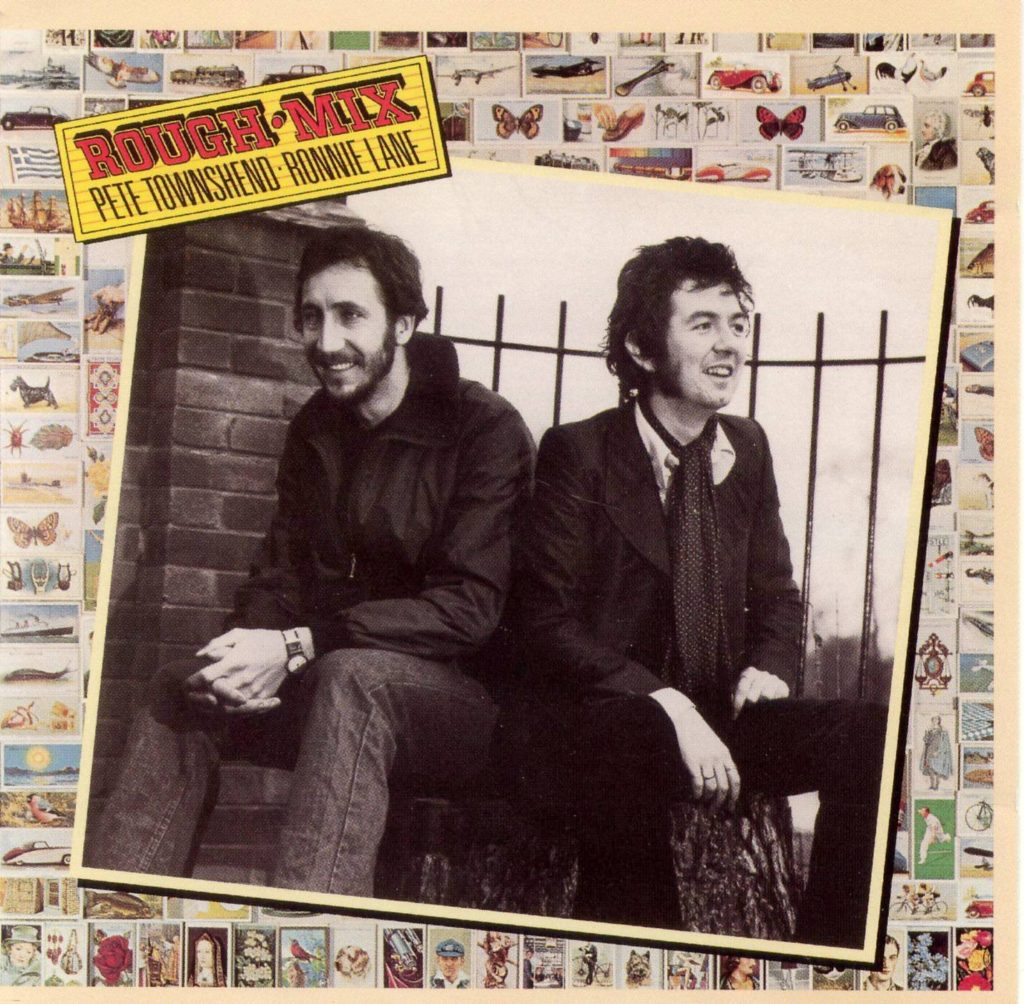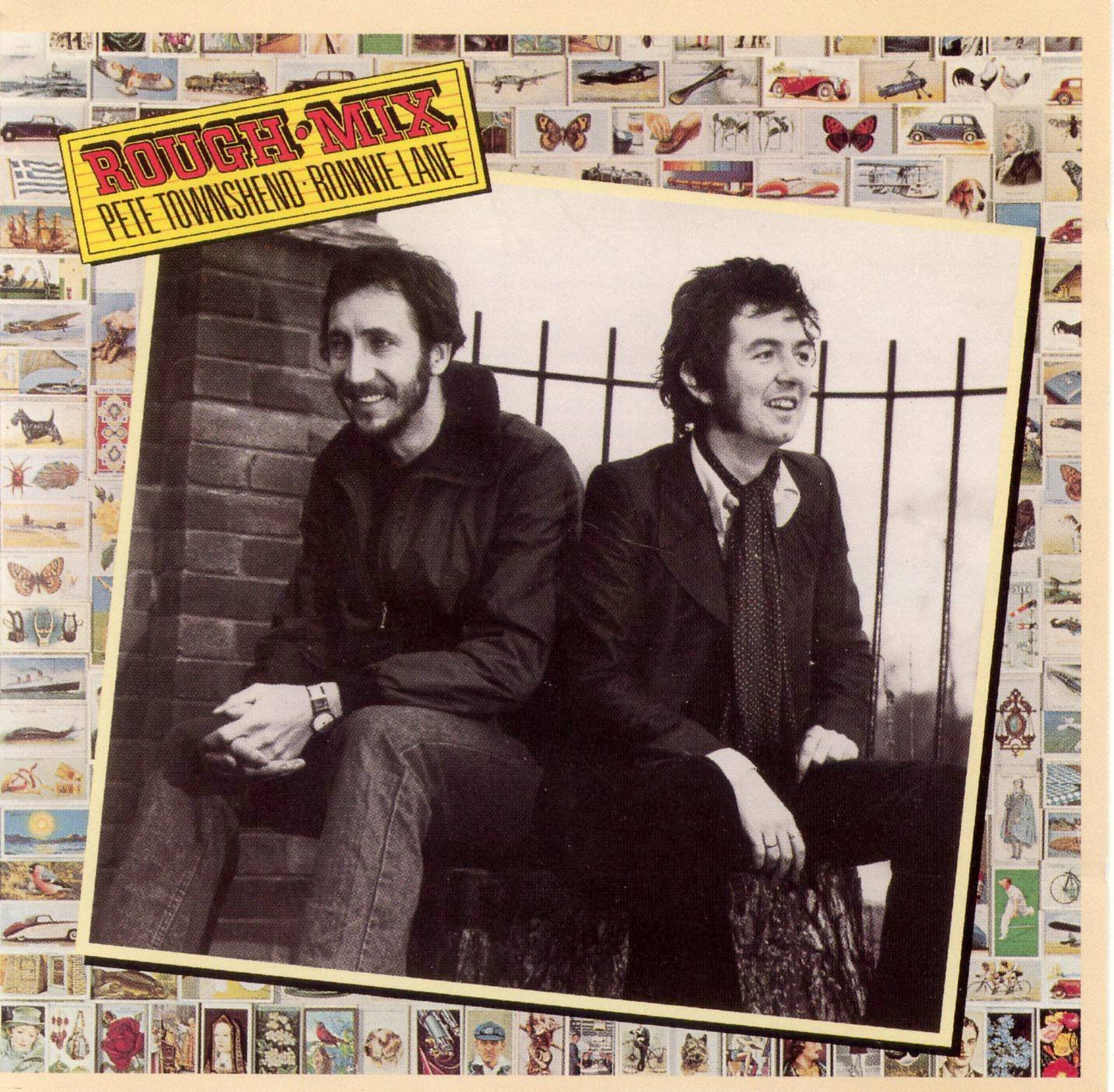 In the winter of 1976, The Who were on hiatus, and Pete Townshend had time open to produce his pal Ronnie Lane's new album. Lane's LPs and live gigs with his band Slim Chance were fun, but didn't support him financially, especially contrasted with his hit-making days with Small Faces and Faces. In fact, seeking a decent payday, Lane had just agreed to participate in a Small Faces reunion project for Atlantic Records. He tried to get along with his old bandmates for a couple weeks, but bailed out after a heated argument with singer Steve Marriott during rehearsals. Lane was already showing the early symptoms of multiple sclerosis (tremors, slurred speech), which others sometimes interpreted as a sign he was drunk.
Lane found himself owing Atlantic an album anyway. He didn't tell Townshend, or very many others, about his medical diagnosis. The imagined project quickly became a full Townshend/Lane collaboration. Producer Glyn Johns, engineer Jon Astley (Townshend's brother-in-law) and an all-star cast of players convened in London's Olympic Studios for sessions in late 1976 and spring 1977. Eric Clapton played guitar and dobro, John "Rabbit" Bundrick added keyboards, King Crimson saxophonist Mel Collins and original Rolling Stones pianist Ian Stewart helped out. The Who's John Entwistle sang and did instrumental arrangements, and Henry Spinetti played drums (except when an uncredited Charlie Watts did). Townshend's liner notes eventually read, "Ron and Pete play various acoustic & electric guitars, mandolins & bass guitars, banjos, ukuleles & very involved mind games."
As to the songs, Lane's wife Kate helped write "Catmelody" with Ronnie, and joined him to co-compose "Annie" with their buddy Clapton as well. Townshend and Lane contributed their own individual songs, and co-wrote the title track for the LP, eventually known as Rough Mix, the professional term for a preliminary, incomplete version of an audio recording. The album contained one cover, "Till the Rivers All Run Dry," which had recently been a #1 American country music hit by Don Williams. Its inclusion was a tip of the hat to Townshend and Lane's spiritual guru Meher Baba, who was a country and western fan (he'd died in 1969 but his teachings continued to exert a strong influence on his followers nonetheless). The liner note says "this song is dedicated to the Old Man."
Related: Our Album Rewind of Townshend's Empty Glass
The album begins with Townshend's lively "My Baby Gives It Away," another of his dryly humorous, ambiguous tales of sexual relations: "When you're alone in some city hotel/You can get company by ringing a bell/You might go pick up a girl on the street/But my baby gives it up totally free." It's a rocking little number with several tasty guitar overdubs and the unmistakable drumming of Watts. As a performance, it sounds like the fraternal twin of "Squeeze Box" from The Who By Numbers of 1975.
Lane's "Nowhere to Run" weaves in banjo, acoustic guitars, a prominent bass line, Bundrick's organ and nice harmonica fills from Medicine Head's Peter Hope Evans. Lane's rough-voiced vocal is intimate and casually charming.
Listen to Ronnie Lane perform "Nowhere to Run" live on KLBJ radio in 1977
The rocking instrumental "Rough Mix" follows, with Clapton's electric guitar driving it, some truly outstanding drumming from Spinetti, and Bundrick showing why he was the "go-to" organ player for so much of the Island Records roster during this period.
"Annie" features members of Slim Chance: Graham Lyle (12-string acoustic guitar), Benny Gallagher (accordion) and Charlie Hart (violin). David Marquee is on double bass, and Clapton's on lead acoustic. Like other Lane compositions, it carries its spiritual feel in the observation of the natural world, and "the long view": "Old oaks stand tall, Annie/Seen the world grow small, Annie/But when they fall, Annie/Where will they be?" It's an example of how Lane can make a simple melody really shine.
"Annie" finds a match with the following cut, Townshend's "Keep Me Turning." The lyrics are sad and sardonic: "River's getting higher/No wood for the fire/They saw the messiah/But I guess I missed him again/That brings my score to a hundred and ten." Bundrick plays piano and organ and Spinetti's drumming is again spot-on (he might almost be mistaken for Kenney Jones, who was to join The Who after Keith Moon's death in 1978). Listen for Townshend's beautifully simple acoustic guitar solo in the middle, and how the multiple guitars interact in the last section.
"Catmelody" is a '50s-style rocker with Stewart's barrelhouse piano, Collins' overdubbed sax section and concluding solo, the uncredited Watts in charge, and Lane's super-enthusiastic vocal and minimalist electric guitar solo.
Related: Read a "lost" interview with Townshend from 1974
Side two of the LP starts with Townshend's understated vocal for "Misunderstood," with Evans' harmonica, Diggle's percussion and Townshend's acoustic guitar backing more of his oddball lyrics: "Just want to be misunderstood/Want to be feared in my neighborhood/Just want to be a moody man/Say things that nobody can understand/I want to be obscure and oblique/Inscrutable and vague." In overall sound, there's nothing quite like it in the immense Townshend solo catalog.
Lane's "April Fool" is generally regarded as his standout track on Rough Mix. (He was born on April 1…) Clapton plays a lovely dobro (why didn't he play the instrument more in his career?), Marquee is on string bass again, and Lane's singing is especially poignant, recalling his classic Faces number "Stone."
Townshend's father-in-law Edwin Astley contributes the orchestral score for "Street In the City," a tenderhearted ballad telling a story tinged with both cynicism and nostalgia. It's a spectacular classical hybrid, with only one acoustic guitar added, and looks forward to Townshend's theatrical projects like Iron Man in the '80s. Once again, Townshend paints himself into the urban picture as an observer: "I see the world go by as I lean against my wall/I watch as Fleet Street makes new heroes rise and fall/The news is written in the eyes of us all/One is a sinner, one is a saint/But most of us worry about showing up late."
"Heart to Hang on To" was written solely by Townshend, but the verses are sung by Lane, with Townshend taking the chorus. It's a tender tune, one of Townshend's best, and the arrangement, with Bundrick on Fender Rhodes piano, Spinetti on drums, and a brass section arrangement from Entwistle, is dramatic. In the middle section, the ghost of "Who Are You" arrives with a stinging Townshend electric guitar solo, and the ending also recalls that Who track.
Released on September 16, 1977, Rough Mix was barely promoted by MCA Records and only made it to #45 on the Billboard album chart. Despite some FM airplay, it was sadly neglected at the time. Those who discovered it later don't hesitate to call it an "overlooked gem" or "minor masterpiece." Townshend, of course, is still active and as prolific as ever. Lane died June 4, 1997, from his debilitating disease. There have been many tributes to him over the years, including the archival boxed set Just For a Moment: Music 1973-1997, which gives due notice to Rough Mix. He was one of rock's true originals.
Bonus video: Listen to "Good Question," an outtake recorded during the Rough Mix sessions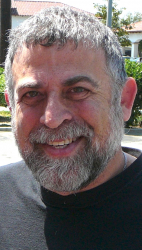 Latest posts by Mark Leviton
(see all)