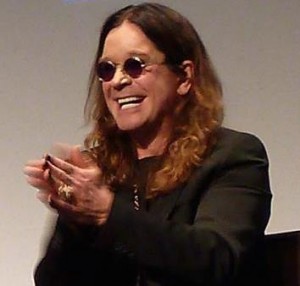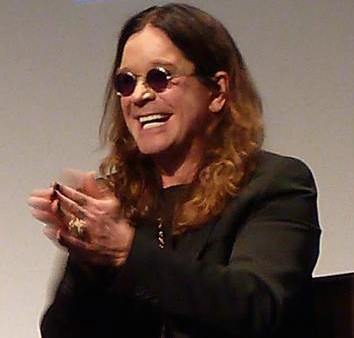 Ozzy Osbourne has bitten the heads off of both bats and doves, snorted a line of ants, and there was this one time back in 1982 that he offended all of… wait… a good portion of Texas by urinating on a beloved symbol of state pride, the Alamo. Well, technically not the walls of the Alamo itself, but the 60-foot tall Cenotaph adjacent to the mission – so, close enough. (As an unnamed tour guide told the Boston Herald in 2003, "If he had, the police wouldn't have arrested him. They would have beaten him to within an inch of his life.")
(Not all Texans were upset with Osbourne's urination. The day after the incident, Ozzy posters appeared on the walls of bars and cantinas throughout San Antonio's Chicano neighborhoods.)
It's one of many debaucherous tales about the Black Sabbath frontman that has taken on a life of its own over the years, particularly since he was arrested and banned from playing in San Antonio as a result. The ban was lifted 10 years later when the rocker donated $10,000 to the organization that maintains the monument, the Daughters of the Republic of Texas.
"He was drunk. Ozzy was super drunk and he had a bladder problem," concert promoter Greg Wilson told the San Antonio Express-News in 1992. (He helped bail Osbourne out of jail.) "I don't think anyone would have even noticed what he was doing except that he was doing a photo shoot with the English music magazine Melody Maker and he was dressed in pink tights and ballerina shoes. He wandered over to the side of the statue and there he went."
He's actually apologized for the incident already and revisited the Alamo City a number of times, but now, some 33 years later, the rocker is returning to the scene of the crime with a TV crew in tow. Osbourne will be apologizing for the whole debacle as part of a recording for his forthcoming History Channel show – a "father and son spoof on history" with his son, Jack (see our recent announcement here).
City councilman Roberto Treviño shared the news of the star's arrival in a town meeting on Wednesday, but didn't reveal any details about when Osbourne would be visiting at the monument exactly – just that he'd be there sometime today, November 5th. "Certainly, as a city, we feel very, very good about [Osbourne's] efforts to come to our great city and apologize for the actions of a not-so-sober person," Treviño said.
According to the president of Epic Records, Osbourne is currently working on a new solo album that is "really special," but no further details about the mysterious project have been released.

Latest posts by Best Classic Bands Staff
(see all)