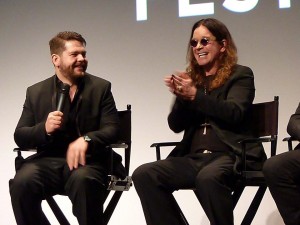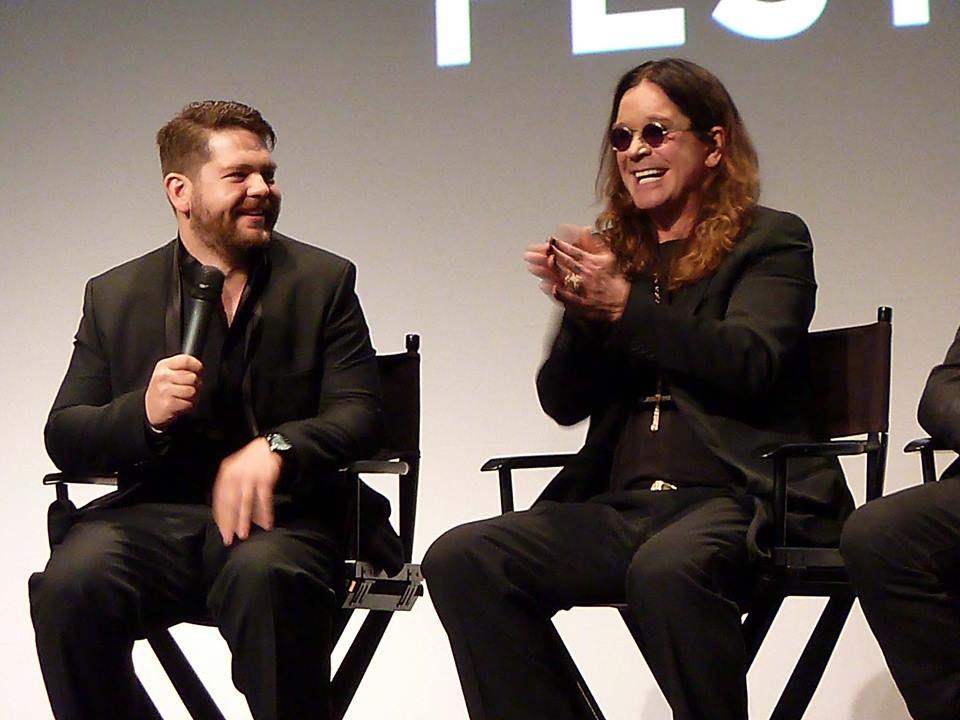 Update (7/21/16): We've been writing about the new reality series, Ozzy and Jack's World Detour, since last November and it finally debuts this Sunday, July 24 at 10/9 c on The History Channel. The network has released a new preview to whet our collective appetities (see below).
Update (6/12/16): As the July 24 premiere of Ozzy and Jack's World Detour approaches, The History Channel has released the show's trailer (you can watch it below).
"I'm getting an education here," says Ozzy at the end of the trailer. And hopefully so will we. In addition to the locales mentioned below, the father-son team will visit Sun Studio in Memphis, TN, the birthplace of commercial rock'n'roll; the Mexican pyramids built by the Mayans; The Jamestown Settlement in Virginia, the living history museum that shows how life was in the first successful English colony in North America; and the "tank farm" in Northern Virginia that houses some 100 tanks along with other military, law enforcement and fire-fighting vehicles.
Update  (5/20/16): An official date has now been set for the premiere of Ozzy Osbourne and his son Jack's new travel show which will make its debut on July 24 on The History Channel. The 10 part docu-series will follow the father and son team as they embark on a bucket list road trip around the world.
The duo will no doubt bring their own brand of humor as they visit historic spots such as Cuba, Mt. Rushmore, Roswell, NM and Stonehenge, to name a few. The Osbournes will also explore some of history's more peculiar sites, including a Cold War-era missile silo, Britain's WWII code-breaking headquarters at Bletchley Park, and a gold mine operated by a man named Rattlesnake Randy. While a preview trailer has not yet been released, the show has been described as having "no roadies, no tour buses and no boundaries."
Fans who are still a bit bummed that Black Sabbath won't be recording a new LP, take heed. We've just gotten news of another way to get your Ozzy Osbourne fix, but the subject matter might surprise you. Apparently, the rocker will be collaborating with his son Jack on a new TV show for the History Channel.
In a recent interview, Osbourne told Billboard that the new show will be "like a father and son spoof on history." He elaborated a bit further, in classic Ozzy style: "We went to Stonehenge and met a guy who thinks he's the fucking reincarnation of King Arthur. And we went to Bletchley Park to see the machine [Alan Turing] used to break the [German] kind. We're going to Mount Rushmore, to the abandoned silos where America used to have their Minutemen missiles and all that. It's educational for me, actually – history with an Osbourne slant."
As you probably know, father and son previously shared screen time from 2002 to 2005 on MTV's The Osbournes, which followed the famous family's raucous domestic life and pretty much ignited that entire brand of reality TV. (There was talk last year about a possible Osbournes reboot, but VH1 announced in April that they were scrapping those plans.) Ozzy and Jack were spotted filming in Dorset, England on September 30th.
In the meantime, catch the elder Osbourne on the road with Black Sabbath. Due to overwhelming demand, the band has just extended their farewell tour "The End" into 2016, with the first show scheduled for January 20th in Omaha, Nebraska. Full schedule and tickets are available here.
Update (7/21/16): Here's the latest preview…

Latest posts by Best Classic Bands Staff
(see all)