'Play Misty For Me': The Clint Eastwood Stalker
by Greg Brodsky
A full 16 years before Glenn Close scared the pants off Michael Douglas' character–and elicited well-timed screams from movie audiences–in 1987's Fatal Attraction, another feature film accomplished the same trick. 1971's Play Misty For Me, the directorial debut from Clint Eastwood, no doubt caused a lot of people to sleep with the lights on, thanks to the frightening portrayal of a "woman scorned," expertly played by Jessica Walter.
Walter, who had a full career starring in such television series as Arrested Development and Archer, died in her sleep at age 80 at her New York City home on March 24, 2021. The Emmy Award-winner for the 1975 limited series, Amy Prentiss, was married to the Tony Award-winning actor, Ron Liebman. Her daughter, Brooke Bowman, announced her passing.
When Play Misty For Me was in pre-production, Eastwood was already a film star, with the so-called "Spaghetti Western" trilogy under his belt, as well as box-office successes like Hang 'Em High and Paint Your Wagon.
His production company, Malpaso, lined up a budget of one $1 million to make the thriller. Not much was needed for salaries: the rest of the cast was not particularly well known.
Play Misty For Me, set in California's Monterey County, features Eastwood as Dave Garver, the nighttime DJ at jazz radio station KRML. The views during his daily drive to work could serve as an ad for the Carmel-by-the-Sea chamber of commerce.
A regular listener, Evelyn (played by Walter), frequently calls in to request the Erroll Garner standard, "Misty." Soon, Dave and Evelyn meet at a seemingly chance encounter at a bar. One thing leads to another and the two consenting adults have what should have been a one-night stand.
But like Close's character in Fatal Attraction, Evelyn keeps returning unannounced. Dave realizes that Evelyn is a bit too clingy and maybe just a wee bit psycho when she unexpectedly shows up with an armful of groceries.
"I'm trying to tell you there's a telephone, and I pick it up and I dial it," he says. "You answer and I say 'What are you doing?'"
"And I say, 'I'll be right over,'" she replies, avoiding eye contact.
"Fine. Next time, why don't we do it that way?" he asks. But rather than kick her out, he allows her to stay and cook a steak dinner for the two of them.
Soon, Evelyn follows him to a restaurant, where she mistakenly assumes that Dave's business meeting with another woman is a romantic lunch date. Her suspicions get the better of her in the cringe-inducing scene.
"You ever find yourself completely smothered by somebody," he asks a friend. Dave decides to accept a dinner invitation to Evelyn's home to finally set things straight. When she presents him with an expensive gift, he finally explodes.
"Have I done something wrong?" she asks. "I'm just trying to be straight with you, that's all," he answers.
She cozies up to him. "Be nice to me instead."
"Jesus Christ," he scoffs, and forces her off him.
"I don't understand," she says softly. "Are you trying to say you don't love me anymore?"
"I never told you that I loved you."
"Well, not in words, maybe. But there are lots of ways of saying things that have nothing to do with words."
They argue and he heads out the door. As Dave backs his car out of the driveway, Evelyn yells the classic, "You're not even good in bed!"
As he arrives home, he answers his ringing house phone. No surprise who it is. "I'm sorry. I didn't mean those things I said. Will I see you tomorrow?" Dave hangs up. (A tip of the cap to Walter who, throughout the film, plays "crazy" just right.)
Shortly after that encounter, Dave meets with his on-again, off-again girlfriend, Tobie, played by Donna Mills (who a decade later would have a long-term starring role in the prime time soap, Knots Landing).
Dave and Tobie are seen walking and talking along the beach. The camera pulls back to reveal the stunning, rocky coast. They continue their stroll into the nearby forest.
There's no dialog. Instead, the full scene is cut to Roberta Flack's recording of "The First Time Ever I Saw Your Face." The pair are shown in an extended embrace in the woods and then in a discretely filmed lovemaking scene.
Eastwood had heard Flack's 1969 recording and called her to say that he wanted to use it for the love scene. With his shoestring $1 million dollar production budget he couldn't afford to pay much. He offered $2,000 and she accepted.
[When Play Misty For Me was released on November 12, 1971, Flack's recording was still largely unknown. Thanks to its exposure in the film, Atlantic Records released an edited version as a single in early 1972. The song was #1 for six weeks, Flack's first hit, which established her as a star. It went on to win the Grammy Award for Record of the Year (and Song of the Year for its writer, Ewan MacColl). Within two years, she had two more #1s–"Killing Me Softly With His Song" and "Feel Like Makin' Love"–plus the #1 R&B smash duet with Donny Hathaway, "Where Is the Love."]
Play Misty For Me also showcases Eastwood's love of jazz. Scenes were filmed at the 1970 Monterey Jazz Festival with such legends as Cannonball Adderley.
During the concert, Tobie tells Dave that she's got to leave to meet her new roommate, "Annabel." You guessed it.
Watch the trailer to see how Tobie and "Annabel" get along
So what did Eastwood achieve with his directorial debut? The 1971 film was a success with the public, earning more than $10 million, good enough for #22 overall that year. And the critics gave it their approval, too. In his four-star review for the Chicago Sun-Times, Roger Ebert wrote, "There is no purpose to a suspense thriller, I suppose, except to involve us, scare us, to give us moments of vicarious terror. Play Misty For Me does that with an almost cruel efficiency."
Eastwood has become one of filmdom's most acclaimed directors, winning virtually every award and honor, including two Oscars for Best Director (1993's Unforgiven and 2005's Million Dollar Baby, both of which also won for Best Picture).
Audiences also loved 1987's Fatal Attraction. The stalker movie earned $320 million at the box-office, becoming the year's highest-grossing film.
Related: Watch Eastwood's attempt to sing a '70s hit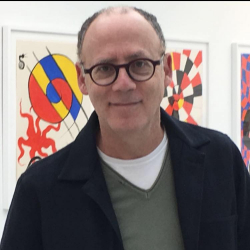 Latest posts by Greg Brodsky
(see all)