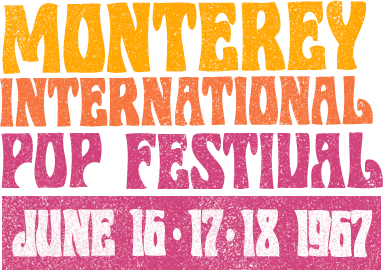 If the release of the Beatles' Sgt. Pepper's Lonely Hearts Club Band on June 1, 1967, provided the opening chord—to use a musical term—for the Summer of Love, then the Monterey International Pop Festival two-and-a-half weeks later was the symphonic portal to a new, full-blown world. Occurring over three days between June 16-18, Monterey took the conventions of the classic multi-band theater revue show and blew it up to big-as-all-outdoors proportions.
We tend, though, to focus on the overall enormity of Monterey, the festival that led to so many others, Woodstock included, with less emphasis placed on its individual moments.
Sure, we recall that Otis Redding was largely launched to white audiences at Monterey, and it was also a coming out gala for Jimi Hendrix, Janis Joplin and the Who, but the real revelations that reward listening, all of these years later, come in specific, individual moments that contain musical multitudes. And sometimes zeitgeist-enhancing multitudes as well.
Here is a look at 10 of the finest performances that went down over those three days, and which still loom so largely as we bring current ears to bear on them.
10. Eric Burdon and the Animals—"Hey Gyp"
It was Burdon who immortalized the festival in hit single mode with "Monterey," but before we get to that, there is this: a Bo Diddley groove extended to synapse-shaking dimensions, as if the blues was being powered into outer space, but taking along shifting seismic plates as a souvenir. The studio version by the original Animals, a cover of a Donovan composition, was somewhat leaner, and heaven knows the new Animals could be excessive to the point of profligacy. But here's the sweet spot, the manna-blend, if you will.
9. Booker T. and the MG's—"Booker Loo"
There was a whole lot of chitlin' circuit goodness out at Monterey, a sort of soul goes West kind of deal. These preeminent 1960s groovesters matched organ swirl with a bass line that could have been its own stand-alone song. Note how they take a little bit to get started, almost like dancers just coming on to the floor, feeling out what moves they're really going to cut loose with. When said cutting loose goes down, about halfway in as the tempo kicks up, you find yourself hoping that the Monterey dancers were adroit at pacing themselves. (Regrettably, the video clip of the performance has been removed from YouTube.)
8. Moby Grape—"Indifference"
The Grape had a troubled history, and was the band-that-ought-to-have-been-massive-that-never-was-massive. That threnody of unfulfilled promise even creeps into the intro here, but man, what a band. This performance of "Indifference"—which is the musical antithesis of the term—mixes up the blues, proto-metal, jug band, country and jump jive into one Grapey-stew. The stinging lead guitar lines and drum salvos twine with the same efficiency as John Coltrane's tenor work and Elvin Jones' mighty bombs. How often can you say that in a rock context?
7. Jefferson Airplane—"Somebody to Love"
There may be no single that epitomizes the Summer of Love more than the Airplane's "Somebody to Love," and chances are you've heard it so much that you never think of it as a formidable live beast. But what an absolute dragon on the stage it could be, as evidenced by this surging, slamming performance. This is not an overloud rendition, which affords us a chance to appreciate the song's folk feel at its core.
Related: Our look back to another signature anthem of 1967, Scott McKenzie's ""San Francisco (Be Sure to Wear Flowers in Your Hair)"
6. The Byrds—"Renaissance Fair"
The Byrds could be a storming live band, and a pretty aggressive one—right in your face, with bold guitar textures bolstered by vocal harmonies that were less Beach Boys-like and more akin to something from a garage band that happened to be bedecked with skilled singers. At Monterey, starting with "Renaissance Fair," they seemed to want to prove that they were more than a studio band, and could hang on anyone's stage. Awesome acquitting, really.
5. Canned Heat—"Bullfrog Blues"
Take Son House and multiply him by the Five Royales and the MG's and you get Canned Heat here. Not a lot of bands could move faster going downhill than the Heat. Note how the quick intro serves as the fillip that immediately triggers this loose bull—in frog form—of a track. The guitar is embroiled in its own fretwork-based concerto throughout, and yet always feels wholly fused with the rest of these most rhythmic proceedings. Dance, frog, dance.
4. The Who—"My Generation"
Not a great set by Who standards by any means—in fact, one of the worst you will ever hear from their prime, on account of having to use someone else's sound system, making the Who come across as hesitant and ineffectual. But not on the closing "My Generation," where the band's collective attitude manages to outweigh—and out-ferocious—sonic limitations. And not even a lot of Who bootlegs sport the sound of the band thrashing their gear. Townshend's guitar is totally fried during the song, every last note coming out frayed, garbled, like it's choking on itself in a form of glorious death.
3. Jimi Hendrix—"Wild Thing"
In many ways, the Monterey Pop Festival was more about Jimi Hendrix than any other artist. You could also argue that the Experience never played a finer gig on American soil, and that the complete recording can more than hold its own with their classic studio trilogy of LPs from 1967 and 1968. For all of the drama of Hendrix torching his guitar—to one-up the Who—during this closing performance, it is the music that we must return to. This Troggs cut now swings with Ellingtonian big band panache, but that panache is coming solely from one man's guitar. This is not exactly normal.
If you're a new Best Classic Bands reader, we'd be grateful if you would Like our Facebook page and/or bookmark our Home page.
2. Otis Redding—"Try a Little Tenderness"
When Otis Redding wanted to have a rave-up, you got the sense it was better off if he did so outdoors, so no roofs would have to be destroyed and the only thing that was getting raised was the top of the sky. He is clearly loving this experience here, and if you desired the clearest ever example of a man who was making music losing himself in the joy of making music, you'd want to turn to this performance. Soul Oneness, Monterey style.
Related: Director P.A. Pennebaker discusses his Monterey Pop film
1. Big Brother and the Holding Company—"Ball and Chain"
There was not a song Joplin gave more of her all to than "Ball and Chain" throughout her career—and think about what that means, given how much she always gave—and if you can listen to this without crying, no matter how many times you've heard it, then you might as well be a rock on the far side of Pluto, given the remove from emotional human matters. It is, perhaps, the finest single live performance in rock 'n' roll history, a soul-bearing gauntlet-thrower that can hang with Eric Dolphy's bass clarinet renditions of "God Bless the Child," Schubert's Winter Journey, Nick Drake's Pink Moon, Billie Holiday's "Strange Fruit." There aren't a lot of performances that require a listener to prepare one's core being to hear. You can't just fire this up any old time. But when you do let it take hold of you, you change from what you were five minutes prior, and you change again and again, each time this performance begins its journey back to your soul.
Related: 1967 in rock music

Latest posts by Colin Fleming
(see all)