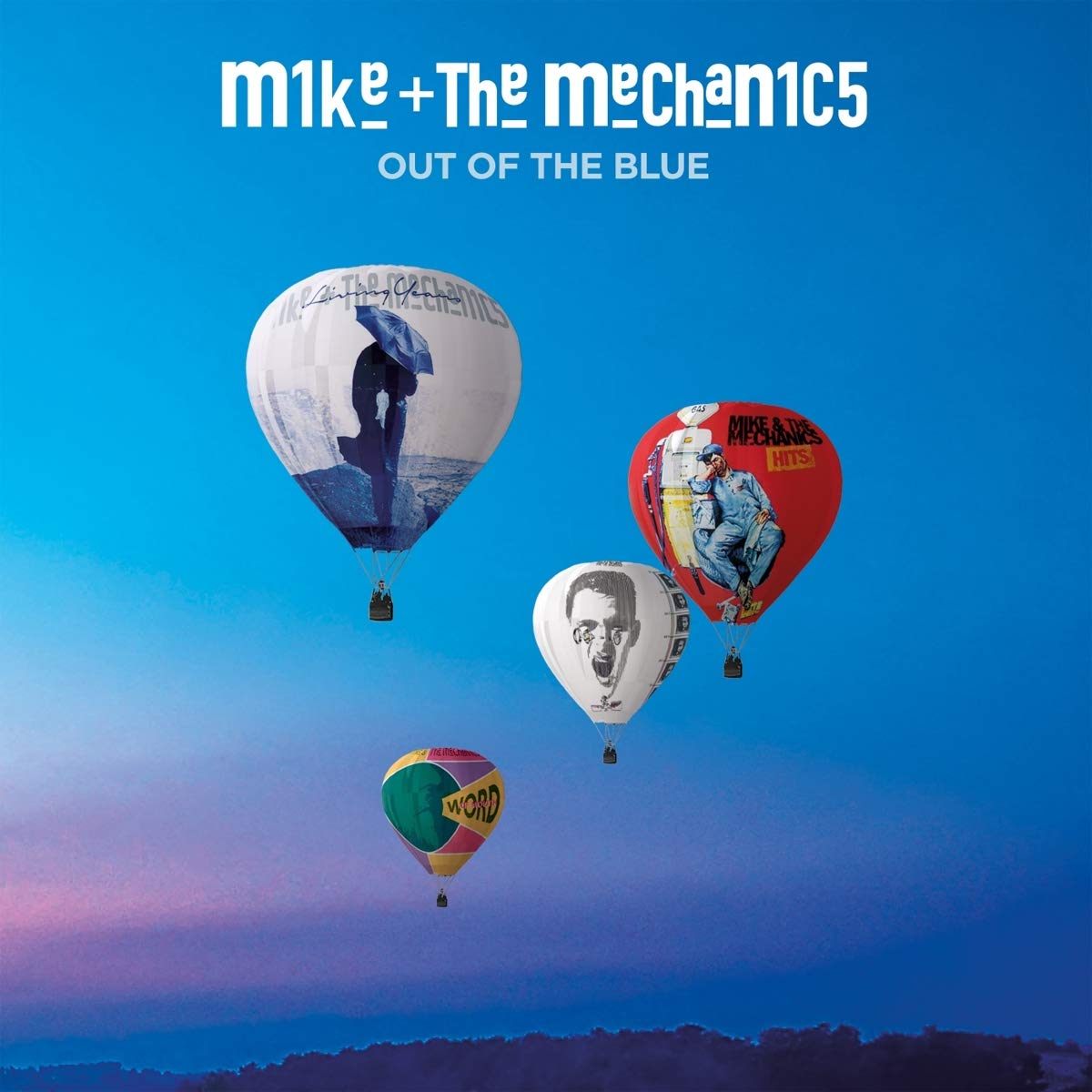 It's not the Genesis reunion that fans have hoped for since 2007, but two of the band's three members – Mike Rutherford and Phil Collins – will tour together for six shows in June. The February 20 news comes on the day that Mike + The Mechanics released the title cut from Out of the Blue, their ninth studio album. (Listen to it below.)
The concerts, with Rutherford's longtime "side project," will open for Collins for six European dates. These follow an extensive Mike + The Mechanics tour that's already underway. (See the schedule below.)
[The Mechanics last opened for Collins on June 30, 2017, at London's Hyde Park.]
The album, notes a press release, "captures the evolution of some of the band's most loved hits throughout their 35-year career, as well as introducing fans to three brand new tracks."
The April 5 release features six newly recorded "as-live" acoustic versions of "Don't Know What Came Over Me," "The Best is Yet to Come," "The Living Years," "Beggar on a Beach of Gold," "Another Cup of Coffee" and "Over My Shoulder."
Rutherford says, "Having toured with the Mechanics over the last 10 years, I have heard the old songs change a bit each year with Andrew [Roachford] and Tim [Howar] singing and the same band playing. In some cases they have been extended and developed – so it seemed a good idea to record these versions in the studio.
"Anyone who has seen us live will I'm sure like to hear the old ones in this form as they show how the two singers work so well together. Especially on a song like 'Get Up' which has become a double lead vocal.
"Recording the unplugged version was like in the old days – down the stairs into a basement studio not fifty yards away from Trident Studios where we recorded Genesis' second and third albums.
"We recorded these live and Tim and Andrew led the songs with great vocal performances, and we mixed it as we recorded it – like in the past. No wonder albums took a maximum of three weeks to complete then!"
Related: Our interview with Mike Rutherford
Listen to a new track, "Out of the Blue"
Mike + The Mechanics formed in 1985 as a side project and originally featured Paul Young of Sad Café and Paul Carrack of Ace as frontmen. Together, they achieved huge commercial success throughout the '80s and '90s.
The band enjoyed a run of hits including "Silent Running," "Over My Shoulder," "All I Need Is a Miracle" and the #1 hit, "The Living Years." After Paul Young's sudden death in 2000, the band released one further album before deciding to call it a day. Rutherford went on to perform a series of sold-out concerts with a reformed Genesis in 2007, before turning his attention once more to songwriting.
Watch Genesis turn it on again during their 2007 reunion
Despite never expecting to start work with the Mechanics again, songs started to take shape and Rutherford invited singers Roachford and Howar to work on the material with him. Together, the new line-up of Mike + The Mechanics released The Road in 2011 and enjoyed success on a tour across the U.K. and Ireland. Following tours through the U.K. and Europe, in 2017 they released a new studio album Let Me Fly, their first in six years.
With Gary Wallis on drums, Anthony Drennan on guitar and Luke Juby on keyboards alongside Mike, Andrew and Tim, the Mechanics played a U.S. tour in 2018.
Mike + The Mechanics 2019 Tour (Tickets are available here and here)
12/03/2019 – New Theatre, Oxford
14/03/2019 – G Live, Guildford
15/03/2019 – Symphony Hall, Birmingham
16/03/2019 – City Hall, Sheffield
18/03/2019 – Bridgewater Hall, Manchester
19/03/2019 – Barbican, York
21/03/2019 – St Davids Hall, Cardiff
22/03/2019 – Pavilion, Bournemouth
23/03/2019 – Cliffs Pavilion, Southend
25/03/2019 – Winter Gardens, Margate
26/03/2019 – Hexagon, Reading
27/03/2019 – Dome, Brighton
29/03/2019 – Pavilions, Plymouth
30/03/2019 – Guildhall, Portsmouth
01/04/2019 – Royal Albert Hall, London
02/04/2019 – Colosseum, Watford
03/04/2019 – Anvil, Basingstoke
05/04/2019 – Congress Theatre, Eastbourne
07/04/2019 – Milton Keynes Theatre, Milton Keynes
08/04/2019 – Hippodrome, Bristol
09/04/2019 – City Hall, Salisbury
Phil Collins, Mike + The Mechanics Dates (Tickets are available here and here)
Jun 02 – Vienna, Austria – Ernst Happel Stadion
Jun 04 – Lyon, France – Groupama Stadium
Jun 05 – Stutgart, Germany – Mercedes-Benz Arena
Jun 07 – Berlin, Germany – Olympiasadion
Jun 08 – Aarhus, Denmark – Ceres Park
Jun 10 – Bergen, Norway – Bergenhus Festning
Related: Listings for 100s of classic rock tours

The BCB team brings you the latest Breaking News, Contests, On This Day rock history stories, Classic Videos, retro-Charts and more.

Latest posts by Best Classic Bands Staff (see all)