John Mellencamp's 'Scarecrow' Deluxe Edition: The Turning Point
by Thomas Kintner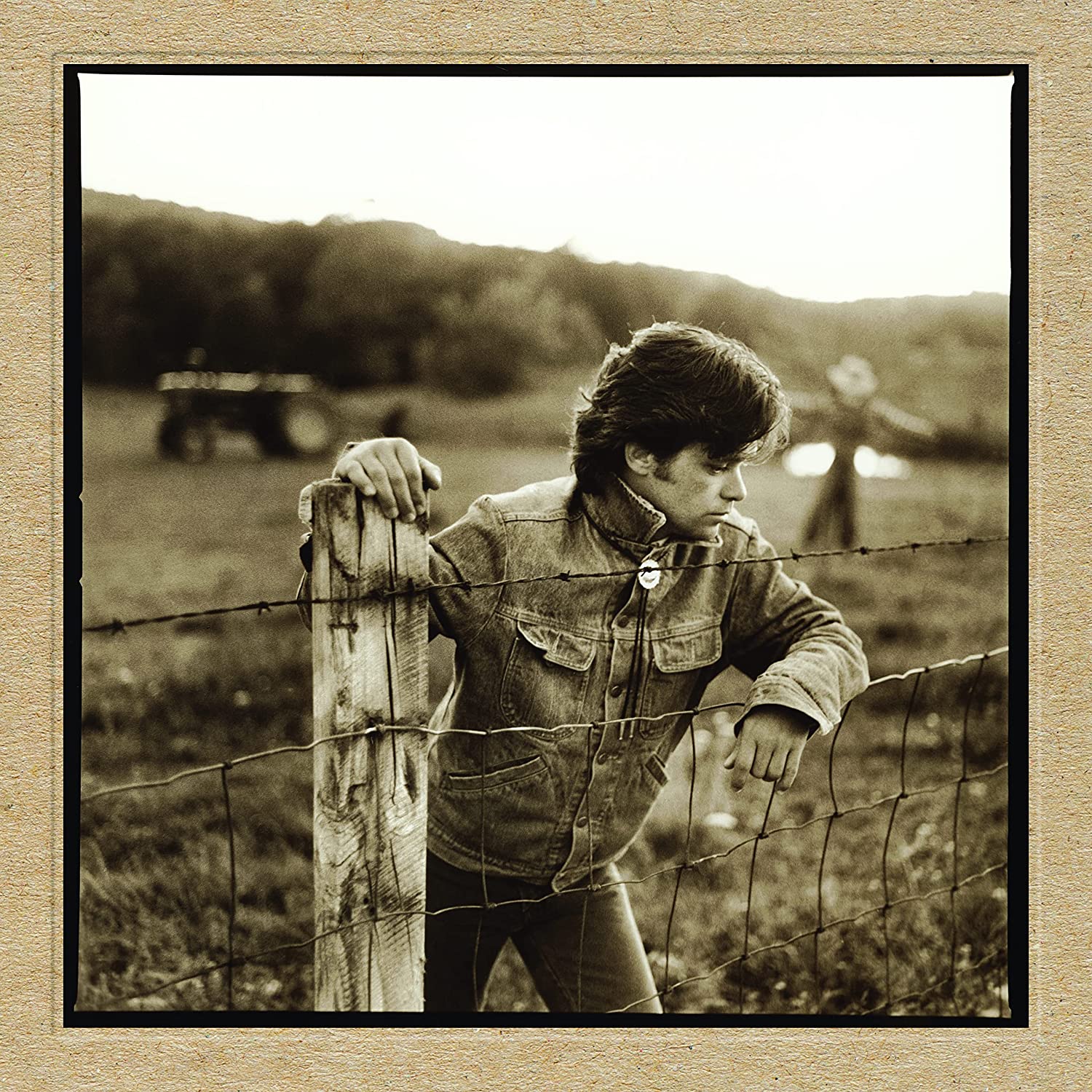 By 1985, John Mellencamp wasn't sneaking up on anyone. His 1982 breakthrough American Fool topped Billboard's album chart on the strength of the #1 single "Jack & Diane" and the #2 "Hurts so Good." His true follow-up, Uh-Huh, the next year (his other 1983 album, The Kid Inside, was an exploitation release of a six-year-old album MCA previously spiked, and has no place in an honorable timeline) yielded three more top 15 tracks (among them "Pink Houses" and "Crumblin' Down"), so when the time came for his next record, he was a pop rock star in good standing.
And yet, Scarecrow proved a revelation, redefining Mellencamp as a more thoughtful, socially conscious creator capable of thematic ambition only hinted at on his previous records. It's a watershed work, an album that talks about—and cares about—big-picture things, and marries real-world concerns to a first-rate roots-rock sound. It displays an artist still recognizable from his previous work, who takes the next step to let listeners in on the secret that he has more to offer.
The album's opening track sets the stage memorably, as "Rain on the Scarecrow" opens with a robust curtain of pulsating guitar twang and insistent drum snap that draws open to reveal Mellencamp's crisply cadenced gruffness. A lament of the American farmer's fading fortunes, it is remarkable amid its considerable power that the listener never loses track of its overarching social message. The outrage that fuels the lyric "Blood on the scarecrow/Blood on the plow" is unmistakable, but the track is simultaneously personal and relatable, a smart, sharp-edged avowal of values that lands one hell of a punch for rock with a conscience. One of the later singles on an album that received extensive airplay, it charted as high as #21.
Scarecrow was Mellencamp's eighth studio album and the second to bear that surname, as he was in a transitional phase from his early stage name John Cougar, and would use John Cougar Mellencamp until 1989's Big Daddy before dispensing with the Cougar affectation entirely. His true identity was easy enough to find on this release, affirmed by the appearance of his grandmother Laura Mellencamp to sing "Grandma's Theme," an interlude produced to sound old but recorded during the record's 1985 sessions (look no further than liner notes that declare the date and time of each recording if you don't believe it). From its crackle-effected opening through the deliberate, full-tone acoustic guitar strumming at its close, it evokes family and tradition, an exceptional piece of sequencing that sets the table perfectly for the song that follows.
That song is "Small Town," and in a present where country charts hang heavy with testaments to the delights of four-wheeling and kegs in closets, it is a legitimate spiritual forefather. Its sinewy throb marries ringing guitar to a resolute snare pulse, forging an ideal backdrop for an anthem of values, and a convincingly sophisticated take on an everyman's outlook. The craft in its small touches goes a long way; the doubled preposition in the bridge lyric, "No I cannot forget from where it is that I come from" curiously increases its forcefulness, and listen no further than the shoehorning of "Married an L.A. doll and brought her to this small town/Now she's small town, just like me" to understand how fitting words into a space in which they really don't can be memorable. Mellencamp's voice and demeanor are ideal vessels for its deeper message, with earnestness and no small amount of determination making clear that the singer's love for that world is an informed choice rather than aw-shucks rural wisdom. The set's second single, it would prove a signature hit, cresting at #6, and endure as one of Mellencamp's classic songs.
The album's liner notes include the declaration that, "There is nothing more sad or glorious than generations changing hands," and that's a notion in which "Minutes to Memories" revels. Grounded in a belief in clear principles and traditional ideas of what it is to be American, the track is an earnest celebration of hard-earned wisdom, right through a barked final verse that stokes its urgency. It's one of many songs on which the worth of Kenny Aronoff's drumming is front and center, as is his meshing with sprightly guitar figures to propel the world-problems-as-family-allegory track "Justice and Independence '85." Undeniably grabby and well-decorated rock with an enthusiastic vocal, it's still the case that the metaphors of "When a nation cries/His tears fall down like missiles from the sky" are fairly clunky—it's a spirited pleasure that becomes guilty only when you try to sing along.
One of the anecdotes surrounding Scarecrow is that Mellencamp had his band members learn a catalog of 1960s rock standards in preparation for its sessions, and that is certainly a groove they were deeply within for the finished record. Guitarists Larry Crane and Mike Wanchic add limber electric life to "Rumbleseat," setting the stage for a bounding chorus to emerge from the chipper swivel of its verses, supporting Mellencamp's dynamic lead in an offbeat, compelling rock burst. The album's final single (which featured a cover of James Brown's "Cold Sweat" on its B-side), it peaked at #28. "The Face of the Nation" displays the band's meat-and-potatoes versatility, with Toby Myers' bass slither and John Cascella's keyboard accents defining its cadence as Mellencamp gruffly bemoans America falling short of its potential, then giving way to a forceful swirl of drum and guitar energy.
Mellencamp's practiced informality suits the hearty, tambourine-adorned twang of "You've Got to Stand for Somethin'," a survey of cultural touchstones and pitfalls that follows his recollection of spying Vanessa Williams in Penthouse magazine with the sharp-elbowed punctuating line, "I bet you saw that too." His bruising, assertive growl also helps power the kinetic churn of "Lonely Ol' Night," which on an album full of thoughtful humanism is straightforward in its aims as a confident come-on with sturdy charms. Roundly grabby and fluid, it was a solid choice as the record's debut single, and got things off to a strong start by climbing to #6.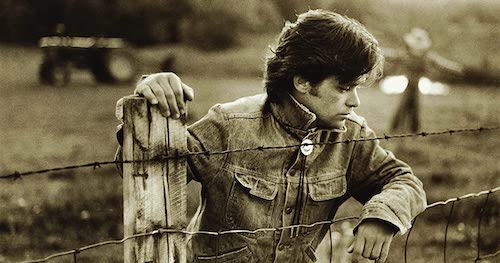 Beyond the heavy lifting handled by Mellencamp's core four-piece, "Between a Laugh and a Tear" is enhanced by the appearance of Rickie Lee Jones, whose pretty vocal within the chorus and select other moments nestles comfortably alongside Mellencamp's casually phrased lead to create an earthy authenticity. Ry Cooder also makes a memorable cameo with his slide guitar contribution to "The Kind of Fella I Am." A frill-free ragged rocker available only on the tail end of the album's cassette and CD versions, it sounded like it came from an earlier record in Mellencamp's catalog, and might have been a better fit elsewhere in the album's sequence than as a tacked-on-sounding closer.
The album's vinyl finale arguably should have been the closer for all formats, even if Mellencamp worried so much at the time that it didn't sufficiently reflect the rest of the collection's thoughtfulness that he almost exiled it to life as a bonus track. Loaded with springy acoustic and electric guitar lines, the lickety-split romp "R.O.C.K. in the U.S.A. (A Salute to 60's Rock)" may not share the rest of the set's consciousness, but as a celebration of enduring charms in the land the collection champions, it's a fitting reminder why they're worth fighting for. Rich with an irresistible throwback bounce, it finds Mellencamp snapping at lyrics with assuredness and grit amid a stellar romp that sets every hook right down to Cascella's organ adornments and Crane's memorable flutophone hoots. It would prove the album's most successful single, reaching #2 (and came paired with a B-side that ideally complemented its premise, a cover of "Under the Boardwalk" that #19 on the Mainstream Rock chart thanks to substantial unplanned airplay), the last time Mellencamp would see a single chart that high in his career.
Released August 5, 1985, Scarecrow was Mellencamp's fourth and final release on the soon-to-be-extinct Riva Records, and an immediate hit that would sell five million copies in the ensuing 16 years. It marked a turning point in Mellencamp's music, and served as an overture of sorts for how he would bring his music into the world from that point forward. Putting action behind the album's message, Mellencamp helped found the Farm Aid benefit concerts, the first of which took place in Champaign, Illinois a month and a half after Scarecrow reached stores, and has been a near-annual event ever since. Two years later Mellencamp would return with The Lonesome Jubilee on Mercury, continuing his artistic journey toward maturity and thoughtfulness within a roots-rock paradigm, all couched in a voice of America calling out to make certain the values he believes in aren't forgotten.
Related: Recalling the very first Farm Aid concert
Scarecrow has endured as one of Mellencamp's career milestones, with multiple reissues since its original release. In 2005 it was remastered and expanded with an acoustic version of "Small Town," which remains attached to the primary album for its two-disc 2022 remixed and remastered version.
The new set's second disc features 11 songs that belong to four categories. Its three writer's demos are mid-fidelity curiosities, chances to hear Mellencamp working out portions of tunes including "Small Town" and "Rumbleseat" before he fully had a handle on what they would become. Its three rough mixes journey further down the production line for their variants, among them an almost-there incarnation of "R.O.C.K. in the U.S.A." that makes it easy to appreciate how valuable a record's finishing touches can be. "Cold Sweat" and "Under the Boardwalk" are worthy inclusions as contemporary B-sides, and though "Shama Lama Ding Dong" was technically a 1987 B-side for The Lonesome Jubilee's "Cherry Bomb," the amusing cover of Animal House's Otis Day and the Knights track makes a suitable match with the material it accompanies. Also included are two previously unheard tracks from the era; "Carolina Shag" feels like its refrain was still a work in progress, while "Smart Guys" offers a crisp cadence and a pleasant example of Mellencamp's homegrown swagger at the time. It's not a massive package, but as enhancements to a well-worn classic, the additional material merits a listen.
Mellencamp has announced a major tour for 2023. Tickets are available here and here.
Watch Mellencamp perform "Small Town" live
Latest posts by Thomas Kintner
(see all)