Singer-songwriter Joan Armatrading will release a new concert DVD/CD collection, Me Myself I World Tour, on November 11 on 429 Records. The set documents Armatrading's 2014-15 solo world tour, billed as both her first world tour and "the last major tour" of her career. The tour album—written, arranged and performed by Armatrading—was recorded in October 2015 at The Barns at Wolf Trap, the famous Washington, D.C.-area venue, and contains her biggest hits spanning her entire career.
In addition, Armatrading has released The Tempest Songs, a digital album of music composed for Shakespeare's The Tempest at Domar Warehouse, one of the U.K.'s leading producing theaters, located in Covent Garden. The latter is available now on iTunes.
Armatrading, born in Saint Kitts and raised in Britain, embarked on an 18-month solo tour of the world in 2014, with only her piano and guitar in tow. Classics such as the title track, "Drop the Pilot" and "Willow" are featured. Armatrading has reassured fans that she has not retired and will continue to perform, just not on this scale.
The three-time Grammy-nominated British artist made VH1's list of the 100 Most Influential Women in Rock, has been nominated for a Brit Award, gave a command performance for Nelson Mandela on his 70th birthday at Wembley Stadium and received an Honorary Degree from Birmingham University.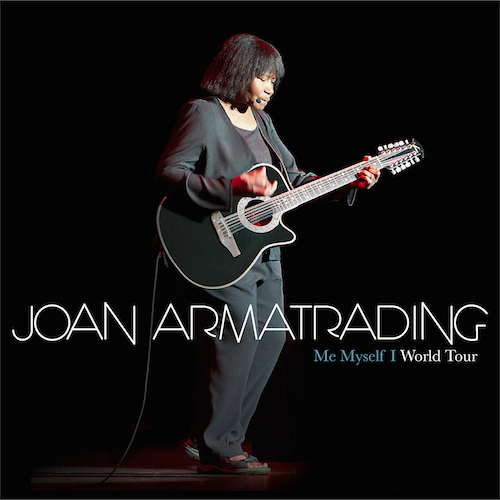 Me Myself I World Tour Track Listing
1) All the Way From America
2) Mama Mercy
3) My Baby's Gone
4) Down To Zero
5) In These Times
6) Steppin' Out
7) Kissin' and A Huggin'
8) The Weakness in Me
9) Empty Highway
10) Woncha Come On Home
11) Love and Affection
12) Rosie
13) My Myself I
14) Drop the Pilot
15) Willow
The Tempest Songs Track Listing
1) Come unto these yellow sands—Ariel
2) Full fathom five thy father lies—Ariel
3) I shall no more to sea—Stephano
4) The mother, the swabber, the boatswain and I—Stephano
5) No more dams I'll make for fish—Caliban
6) Flout 'em and scout 'em (round)—Trinculo, Stephano, Caliban
7) Flout 'em and scout 'em (round)—trumpet, flute, steel pans
8) Marvelous and sweet music (dream banquet)—open music with pans
9) Thunder and lightning (dream banquet vanishes)—angular music
10) Bride's fanfare
11) Juno 'honour, riches, marriage blessing
12) Ceres 'earth's increase, foison plenty'
13) The wedding dance
14) Where the bee sucks there suck i—Ariel
15) The drone—Ariel
Watch a segment from the Me Myself I DVD
If you're a new Best Classic Bands reader, we'd be grateful if you would Like our Facebook page and/or bookmark our Home page.

Latest posts by Best Classic Bands Staff
(see all)