Jefferson Starship in the '70s: How They Were Born and Nearly Died in 4 Short Years
by Jeff Tamarkin
Paul Kantner had been eyeing the multi-story house on El Camino Del Mar in ritzy Sea Cliff—on the northwestern edge of San Francisco—for a few years. The singer-songwriter and rhythm guitarist of the quickly disintegrating Jefferson Airplane had vowed that if the home ever became available he was going to grab it. What made the house so desirable to Kantner was, as they say, location, location, location: It offered a breathtaking, unobstructed view of the Golden Gate Bridge and Marin County—any vessel that sailed into San Francisco passed by the house and was plainly visible through its oversized windows, about three times the height of anyone peering through them. For a San Francisco lover like Paul, it was a dream home.
Just for the hell of it, the Starship's business manager wrote to the current occupants of the house to let them know they had a ready buyer should they ever want to sell. As it turned out, the couple that owned it was divorcing and planning to put the house on the market. Kantner and his lover Grace Slick—another singer in the Airplane—made a deal on the half-million-dollar residence and in June 1972, along with their baby daughter China, they moved in, as did China's caretaker.
It wasn't long before the neighborhood kids started to notice long-haired musicians pulling up in their expensive cars, carrying instruments. The kids would sit outside on the hill overlooking the house, checking out the action and listening to the music coming from within. They noticed, as time passed, that some of the faces were new, as was their sound, more pop-oriented than that of the Airplane. The vocal leads and harmonies were familiar, but the songs they were singing now had a whole different feel. Nobody was singing about revolution anymore.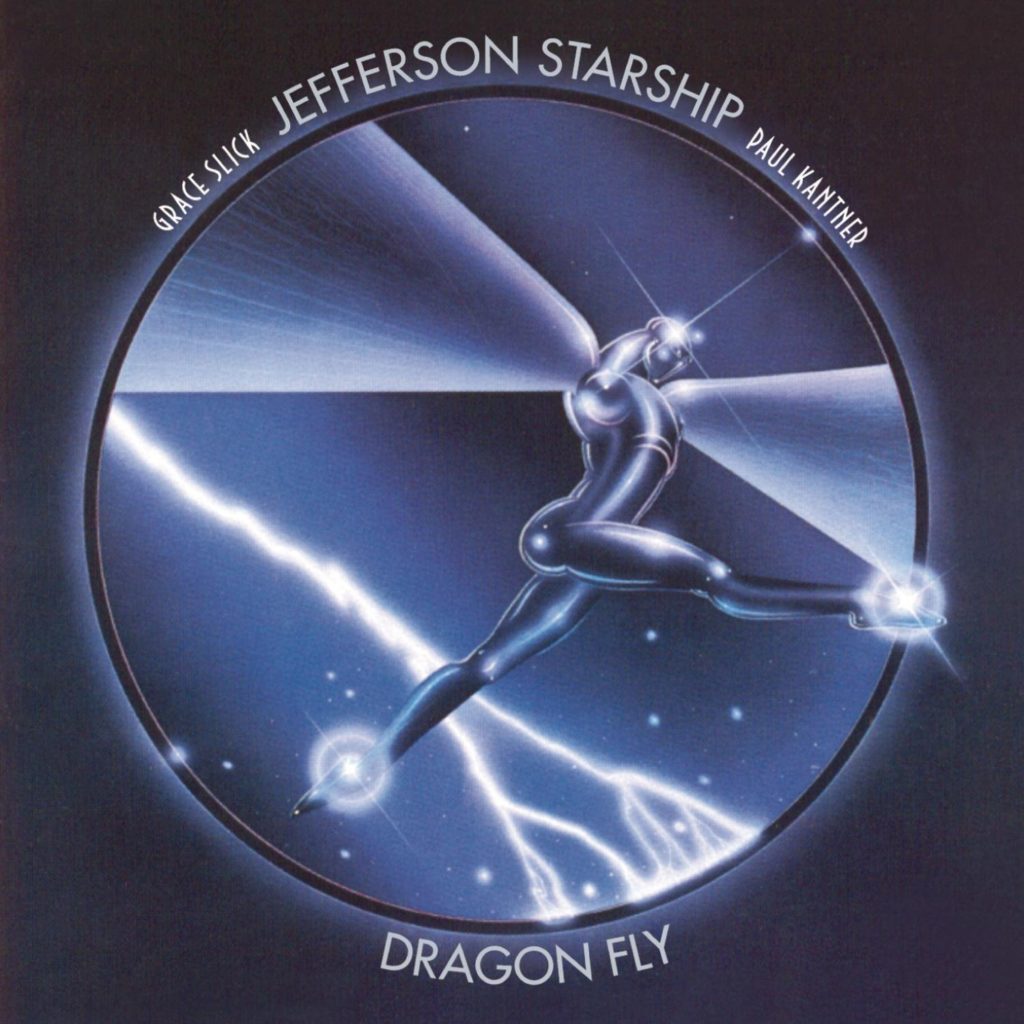 By 1974 a new group had emerged from the ashes of Jefferson Airplane, calling itself Jefferson Starship. Their debut album, Dragon Fly, sold well and established the new band, and less than a year later, they'd achieved something the Airplane never had: a #1 album, Red Octopus, among whose songs was one called "Miracles." The soulful ballad marked the full-time return of the estranged Airplane singer Marty Balin, who'd written the tune, to the fold and gave the new band a #3 single—a higher placement than the Airplane's two top 10s, "Somebody to Love" and "White Rabbit," had achieved.
Listen to the hit single "Miracles"
Jefferson Starship toured prolifically and while the musicians' antics on the road were hardly tame, for the most part, when they were home Kantner and Slick's flirtation with domesticity remained the order of the day—for a while, at least. The Sea Cliff house became a hangout for band members and friends, but unlike the group's business headquarters and former communal home adjacent to Golden Gate Park, a stately mansion at 2400 Fulton, the new place didn't lend itself to drug-fueled bacchanals quite as often: Sometimes the parties at the Sea Cliff abode actually bordered on the formal—as formal as anything might ever be around Paul Kantner, anyway.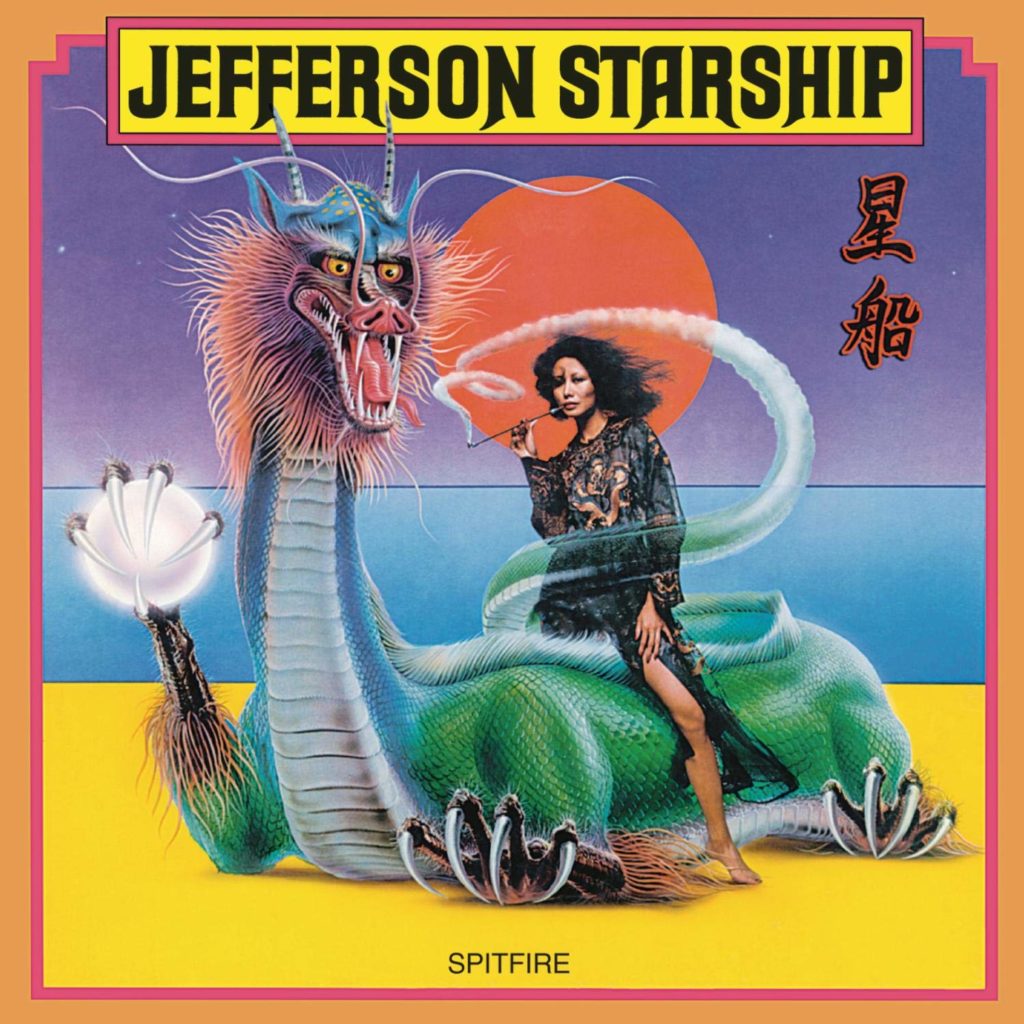 The group's fortunes in the studio continued. With Pete Sears and David Freiberg (a latter-day Airplane member himself) switching off on bass and keyboards, the young whiz-kid Craig Chaquico on lead guitar and Jonny Barbata, the Airplane's final drummer, joining the three former Airplane vocalists, Jefferson Starship knocked out the #3 album Spitfire in 1976, took a breather from releasing a new LP in 1977 and then commenced on the album that would become Earth in 1978.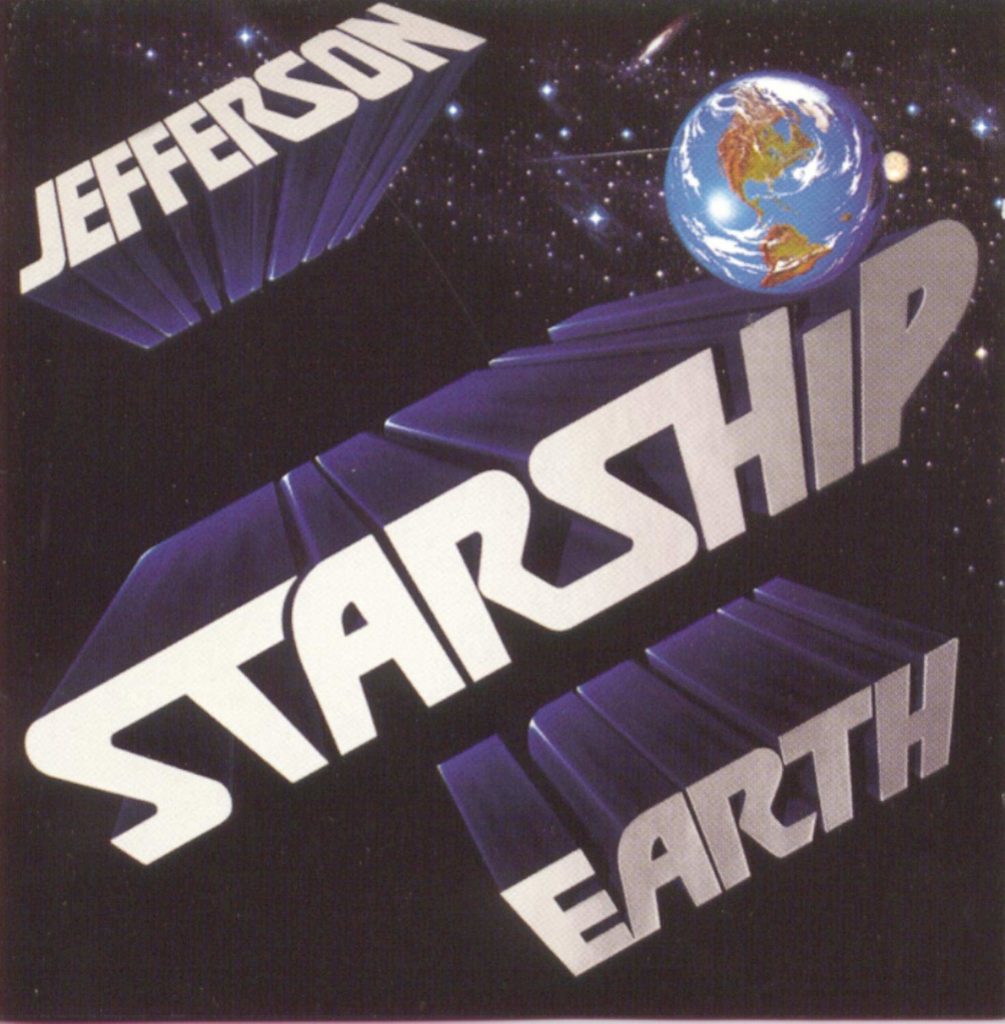 The video below captures Jefferson Starship in a rehearsal in the living room of the Sea Cliff house, running through a song that would become the final top 10 for this particular lineup of the band—considered by many to be the classic configuration. The ballad "Count on Me" was solely the compositional output of Jesse Barish, a songwriter originally from Brooklyn, who had been playing up and down California for several years with various musicians, and had been introduced to Marty Balin in the early '70s when the latter was between bands. They'd become friends and that eventually led to Barish writing the words to "St. Charles" on Spitfire, which had itself charted as a single, and contributing a second song to that album, "Love Lovely Love." (The album had also produced another Balin-sung hit, "With Your Love," co-written by the vocalist with former Airplane drummer Joey Covington and a friend named Vic Smith.)
Watch the rare unplugged "living room rehearsal" version of "Count on Me"
Balin had produced a demo recording of Barish singing "Count on Me," and RCA Records, the Starship's label, had deemed it commercial enough that it offered Barish his own recording deal. Then the song made its way to Kantner, who felt, with its lyrics and mellow sound in the vein of "Miracles" and Dragon Fly's "Caroline," that "Count on Me" would make a perfect vehicle for Balin and the Starship. Barish, who now had his own album to consider, wasn't sure at first that he wanted to give it up.
Said Barish years later, "I had to decide at that point whether to let the Starship do it or whether I should hold on to it and it could break me as an artist. But I caved in to the pressure and gave it up. I knew that the Starship would at least have a great shot at getting the airplay, but there was no second guessing in the music business. So, my band hated me for giving away what they thought was our breakthrough song, but I wasn't convinced that my version of it was the one."
Barish, it turned out, had made the right decision. With Balin's honeyed voice in the lead, Kantner and Slick providing rich harmonies and the band playing a subdued, tasteful accompaniment that flirted with country, blues and jazz, the single had no trouble garnering radio play and selling in massive quantities.
Watching the rehearsal performance, in that Sea Cliff living room in front of the oversized windows overlooking San Francisco Bay, it's easy to imagine that all was copacetic within the Jefferson Starship camp. Gathered snugly, seated in a circle and facing one another, there is a coziness permeating the moment, a homeyness guiding their interactions. This is Jefferson Starship unplugged long before that word became an MTV selling point—just seven musicians doing what they love to do. Balin's mellifluous vocal on this take is especially sweet, swooping and gliding—when he gets to the chorus, instead of striving for a higher range, he goes lower instead, keeping the low-key intimacy in place. Chaquico, on acoustic guitar, and Sears, on piano, give the song a rustic, sensitive feel that's only hinted at in the official single version.
Listen to the hit single of "Count on Me"
All was not well though. By the end of 1978, this configuration of Jefferson Starship had imploded. There had been signs of impending trouble from January, when Slick (who had since left Kantner for the Starship's production coordinator Skip Johnson) had been arrested for drunk driving. Balin, becoming increasingly fed up with his bandmates—just as he had when he'd quit the Airplane in 1971—gave a startling interview to Crawdaddy magazine, uttering a quote to express his disgust that would follow him for years: "I wouldn't let Grace Slick blow me."
Related: Remembering Marty Balin, who died in 2018
The group managed to continue touring, but by June, when they got to Germany, all hell broke loose. Drunk again, Slick was too incapacitated to sing; fans rioted, trashing the band's equipment and setting fires. After another wild night in Germany, Slick was sent packing, back to California, kicked out of the band. "Paul was crying after the show because he knew it was over," Barbata later said. "I knew it was over too."
What the drummer could not have known was that his own tenure was also coming to an end. That summer, he crashed his truck in California, suffering multiple injuries including a broken jaw; his passenger died in the accident. Barbata, too, was now out of the band.
Balin had had enough—he quit Jefferson Starship, deciding to return to his solo career. There had been one more hit with his lead vocal that spring, "Runaway," but it wasn't enough of a reason for him to stick around. On his way to a rehearsal in San Francisco one day, Marty turned his car around and drove to the beach instead.
Within months, Jefferson Starship had lost three of their seven members, including two of their lead singers.
Listen to "Runaway," the final Jefferson Starship hit sung by Marty Balin
Remarkably, the group would rise yet again, with new members (hello, Mickey Thomas!)—and, in several years, yet another new name and even bigger hits—but it was very clear to all concerned that another phase in the continuing saga of one of San Francisco's most durable musical outfits had come to an end.
Listen to "Caroline," the 1974 track that marked the reunion of Marty Balin with former Airplane vocal mates Grace Slick and Paul Kantner

Latest posts by Jeff Tamarkin
(see all)