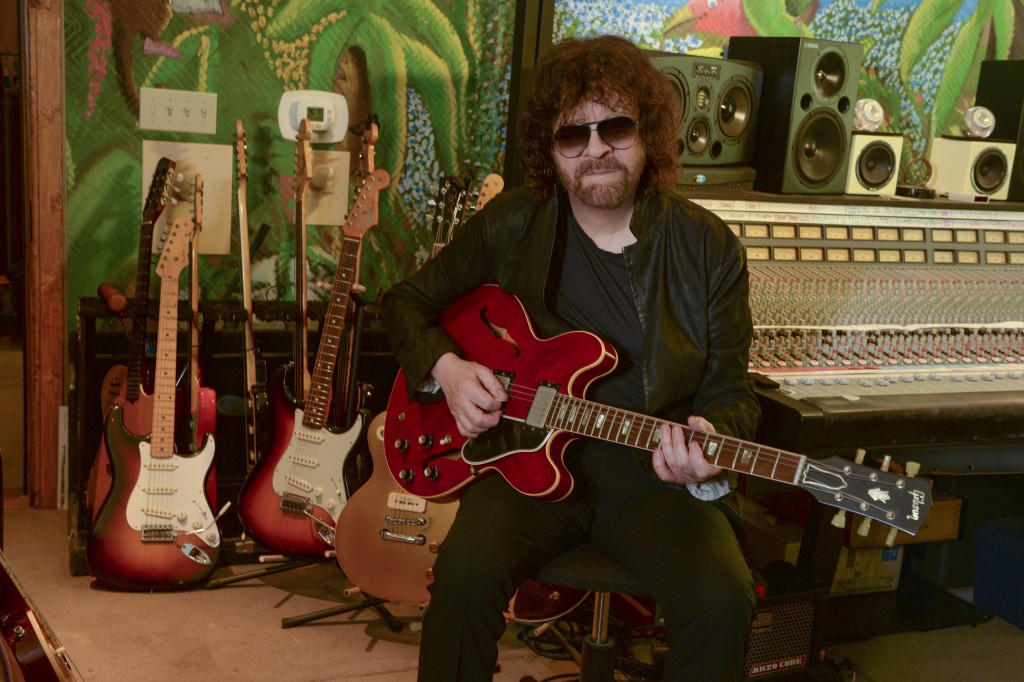 We've been telling Best Classic Bands readers that we choose what Contests to offer based on one criteria: what would we want to win.
So it's with great excitement that we're offering one of you the chance to win a copy of the highly anticipated Jeff Lynne's ELO album Alone In The Universe – your choice of CD or vinyl – plus a signed poster (details below).
This is the first new music from the Electric Light Orchestra in 15 years and the initial response to it has been phenomenal. Alone In The Universe is being released globally next Friday, November 13th on Columbia Records.
We've already shared the album's first single and video "When I Was A Boy," a second ballad "When The Night Comes" and the uptempo track "One Step At A Time." We've heard the entire album and it's incredible!
As with ELO's previous albums, Lynne continues to serve as ELO's producer, songwriter, arranger, lead singer and guitarist. In September 2014, for the first time in 30 years, Jeff Lynne's ELO headlined BBC Radio 2 concert in London's Hyde Park to a sold-out crowd of 50,000 fans. In our review of the recently released concert DVD, we wrote: "they delight their fans to one ELO hit after another: 'Evil Woman,' 'Livin' Thing,' 'Strange Magic,' 'Don't Bring Me Down'" and more.
Oh, yeah… that poster we mentioned? It's from the Live In Hyde Park concert and is signed by Lynne himself! A true rarity and collector's item.
So what are you waiting for? Enter our contest. And why not pre-order Alone In The Universe now? Remember, since our winner gets to choose CD or vinyl, you'll then end up with both! 😉
No purchase necessary. Deadline for entries is 11:45PM Eastern time on November 12, 2015. For complete Best Classic Bands contest rules, click here.
[wcc_contest id=10125]

Latest posts by Best Classic Bands Staff
(see all)