Dec 23, 2018: Honey Lantree, 'Have I the Right?' Drummer, Dies
by Jeff Tamarkin
Honey Lantree, the drummer (and sometimes singer) for the British Invasion group The Honeycombs, died on Dec. 23, 2018, in Great Bardfield, Essex, England.. The cause was breast cancer. Lantree, one of very few female drummers in the early days of rock 'n' roll, was 75.
The Honeycombs' Joe Meek-produced single "Have I the Right?," which peaked at # 1 in the U.K. (on the Pye label) and #5 in the United States (on the independent Interphon label) in late 1964, was the group's only top 10 hit in either country. They placed three other singles on the charts in the U.K. and one other, "I Can't Stop," in the U.S. (Their self-titled debut album peaked at #147 in America.)
Its stomping 4/4 rhythm was a primary feature of "Have I the Right?" Although there was some controversy at the time over whether Lantree played on the recording in the studio, the group members insisted that she did.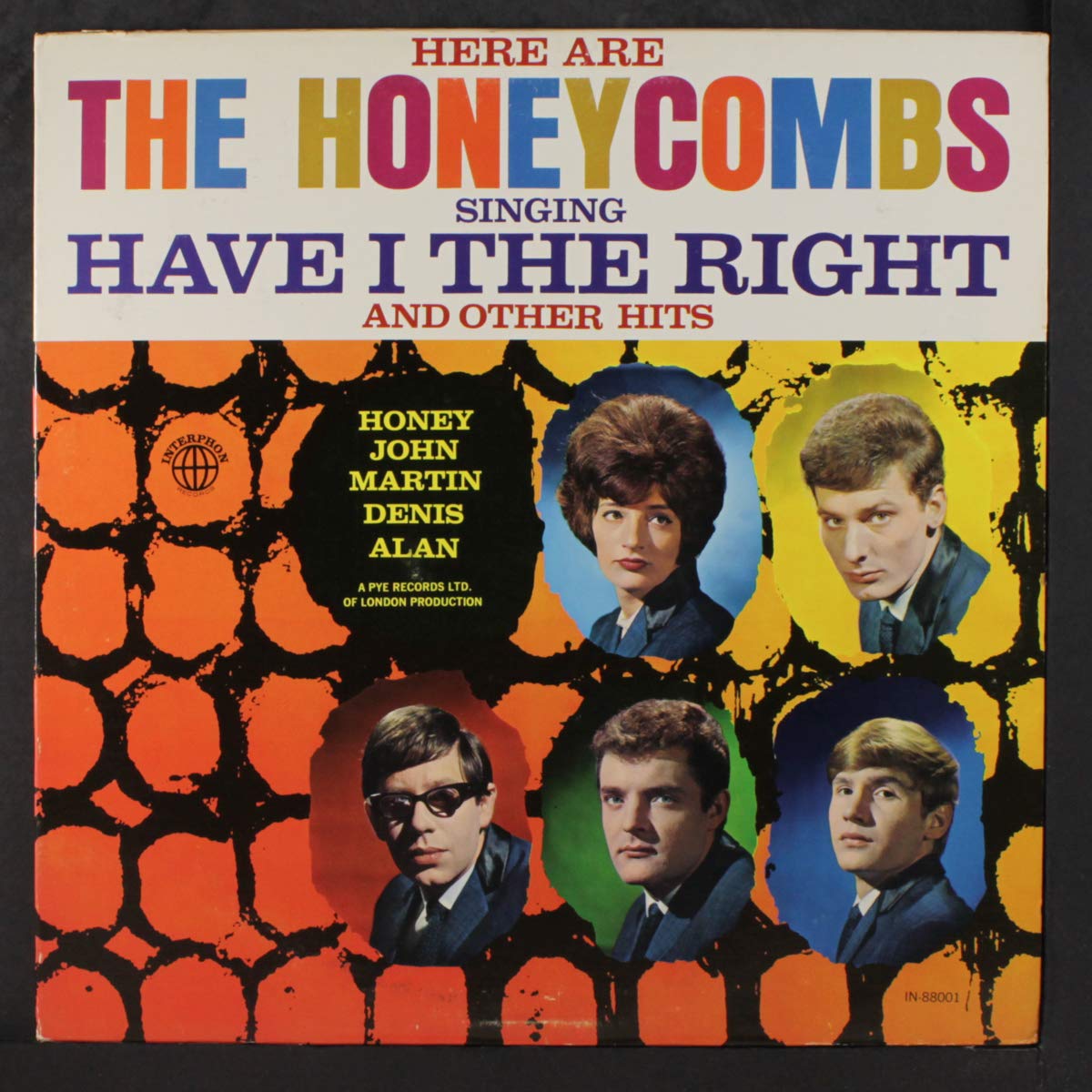 Ann Margot Lantree was born in Hayes, Middlesex, England, on Aug. 28, 1943. She was an assistant to a hairdresser, Martin Murray, when the group formed in 1963. Originally called the Sheratons, the band also included Murray on rhythm guitar (replaced in 1964 by Peter Pye), Honey's older brother, John Lantree, on bass, Dennis D'Ell as lead singer (he died in 2005), and Alan Ward on lead guitar.
Related: 'Lost' British Invasion hits of the '60s
The group auditioned for the famed producer Joe Meek (often called the "British Phil Spector"), who had previously produced the hit instrumental "Telstar" for the Tornados. Meek recorded the Honeycombs performing "Have I the Right?," written by Ken Howard and Alan Blaikley, in his living room. Reportedly, the recording was speeded up slightly by Meek to give it a more rocking feel; the drums were augmented by the band members stomping their feet to give it a more pronounced beat. (The group also recorded a German-language version of the song.)

Howard and Blaikley became the band's managers in the aftermath of "Have I the Right?" but were unable to sustain the momentum generated by the debut single. (Honey Lantree co-sang the lead on the group's second-biggest U.K. hit, "That's the Way.")

Although the Honeycombs toured in several countries and appeared on major television programs in both England and the U.S., they began to splinter in 1966, with all but the Lantree siblings leaving the band.

Honey and John Lantree formed a new Honeycombs but with success evading them, they split for good in 1967, following the suicide of Meek. Attempts by some members (including Honey) to re-form the band in the '90s went nowhere.

Latest posts by Jeff Tamarkin
(see all)