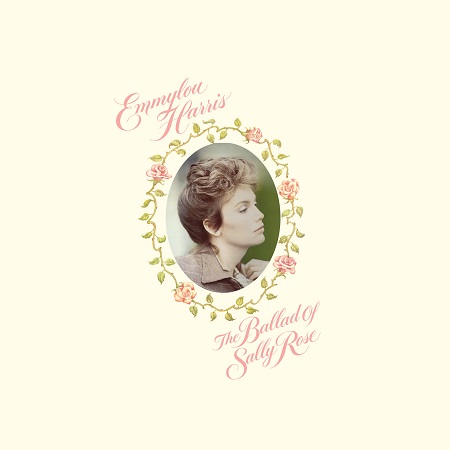 In honor of Emmylou Harris' 71st birthday (April 2), Rhino announced that it's celebrating with an expanded edition of the singer's 1985 album, The Ballad of Sally Rose.
Released in 1985, the song cycle is based loosely on her short time with singer-songwriter Gram Parsons, who died in 1973. Known more for singing songs written by others, this was Harris' first self-composed album.
Rhino's expanded edition features a newly remastered version of the original album along with unreleased demos for most songs on the album. The two-disc version of The Ballad of Sally Rose: Expanded Edition will be available on June 1. The expanded edition will also be available on vinyl as a double-LP set. The music will be available through digital and streaming services on the same day.
This year's Record Store Day Crawl will take place in Harris' hometown of Birmingham, Ala., on May 19. As a part of the celebration, the vinyl album will be available starting that day, exclusively at all independent retailers in advance of the national release date. For more information, go here.
According to a press release, "For years, Harris used the name Sally Rose as an alias on tour. So when she started writing songs about a singer whose lover and mentor—a hard-living, hard-drinking musician—is killed while on the road, the name Sally Rose was a natural fit."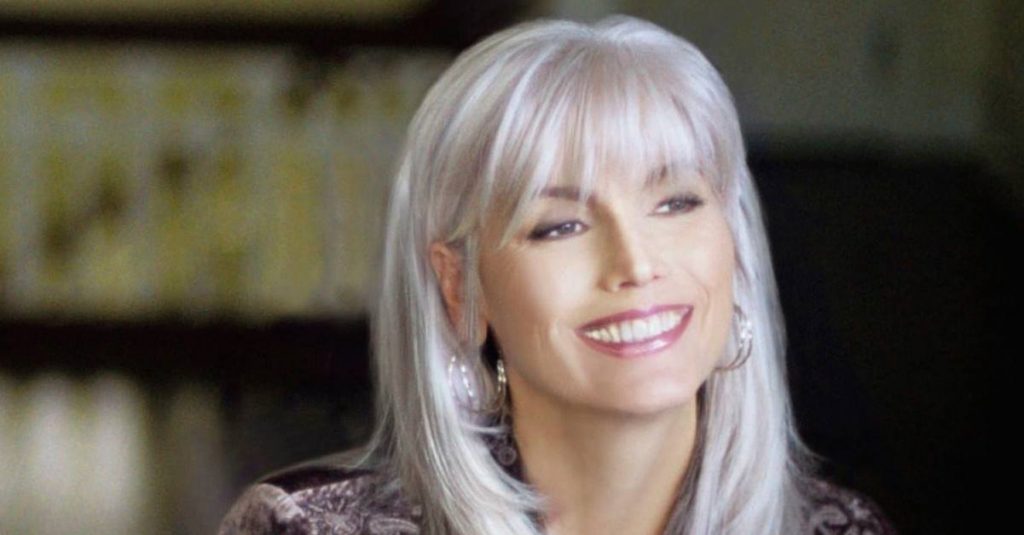 Harris says the idea for the album had been brewing for years, but she needed time away from the road to write. "That happened in 1982, when, after hearing and being stunned by Bruce Springsteen's masterpiece, Nebraska, I realized it was time to leave my comfort zone as interpreter, and follow Sally's muse into the unknown territory of full-time songwriter," she said.
Highlights from The Ballad of Sally Rose include the singles "White Line," which reached #14 on the country charts, and "Rhythm Guitar," with Waylon Jennings on lead guitar. In addition, Dolly Parton and Linda Ronstadt sing harmony throughout the album. Two years later, the friends and frequent collaborators would release their first album together, Trio, which sold more than four million copies and won two Grammy Awards.
Related: Read about the reissues of the Trio sessions albums with Dolly Parton, Linda Ronstadt and Emmylou Harris
The expanded edition's bonus disc introduces unreleased demo recordings for 10 tracks. Most feature Harris accompanying herself on acoustic guitar.
Listen to the title track from The Ballad of Sally Rose
The Ballad of Sally Rose Expanded Edition CD Track Listing
Disc One
1. "The Ballad Of Sally Rose"
2. "Rhythm Guitar"
3. "I Think I Love Him/You Are My Flower"
4. "Heart To Heart"
5. "Woman Walk The Line"
6. "Bad News"
7. "Timberline"
8. "Long Tall Sally Rose"
9. "White Line"
10. "Diamond In My Crown"
11. "The Sweetheart Of The Rodeo"
12. "K-S-O-S"
13. "Sweet Chariot"
Disc Two
1. "Timberline" – Demo*
2. "The Sweetheart Of The Rodeo" – Demo*
3. "Sweet Chariot" – Demo*
4. "The Ballad Of Sally Rose" – Demo*
5. "Heart To Heart" – Demo*
6. "Woman Walk The Line" – Demo*
7. "White Line" – Demo*
8. "Diamond In My Crown" – Demo*
9. "Rhythm Guitar" – Demo*
10. "Bad News" – Demo*
* previously unreleased

Latest posts by Best Classic Bands Staff
(see all)