Throughout its historic 23-year primetime run (1948-1971), The Ed Sullivan Show brought the hottest performances from around the world and introduced emerging talent to America's living room every Sunday night. For every Beatles, Rolling Stones, and Supremes appearance, there were scores of up-and-coming pop stars from the Sixties.
The Ed Sullivan Show library of 1,000 hours includes over 10,000 performances. Until June 2020, iconic clips from the vast catalog have primarily only been available in excerpted versions on EdSullivan.com or as low-resolution digital "bootlegs." Now, scores of rarities are being made available digitally for the first time. Many segments have been upgraded to high-resolution clips as part of UMe's curation efforts.
Here are some great performances from American pop acts, many of which have never been seen before in such high quality.
Jackie DeShannon – "Put a Little Love in Your Heart" – February 1, 1970
The singer was born Sharon Lee Myers on Aug. 21, 1941, in Hazel, Ky. After several early singles failed to click, she earned a #7 pop hit in 1965 with her recording of the Bacharach-David song, "What the World Needs Now is Love." Four years later, she returned to the upper reaches of the chart with this song she co-wrote. Bonus points: If you knew she co-wrote Kim Carnes' 1981 smash, "Bette Davis Eyes," raise your hand.
The Lovin' Spoonful – "Daydream" – March 19, 1967
In the mid-'60s, the Spoonful were a ubiquitous presence on Top 40, scoring no less than seven top 10 singles. This easygoing number reached #2 in 1966. Bonus points: John Sebastian's sideburns.
Sonny & Cher – "I Got You Babe" – September 26, 1965
Their first single as a duo was also their biggest. This appearance on Sullivan came around three weeks after the record reached #1. Bonus points: Cher was just 19.
Nancy Sinatra – "These Boots Are Made For Walkin'" – February 27, 1966
Try to take your eyes off these gals outfits and their boots. And Sinatra's hair! The single had reached #1 that very week, in just its sixth week on the chart. Bonus points: Director Stanley Kubrick used the song in the first Vietnam scene in 1987's Full Metal Jacket.
Spanky & Our Gang – "Sunday Will Never Be the Same" – June 18, 1967
The so-called "sunshine pop group" led by Elaine "Spanky" McFarlane were known for their vocal harmonies. They scored three top 20 singles, earning their first success with this one, co-written by Terry Cashman. Bonus points: McFarlane later joined the New Mamas & the Papas, singing Mama Cass' parts.
Tommy James & the Shondells – "Mony Mony" – January 26, 1969
From 1966 – 1969, the pop/rock band were a regular presence on the AM dial, with seven huge hits, including a pair of #1s. Bonus points: As James told us in our interview, the title for this one came about one night when he was standing on Broadway. "We're looking up into the New York sky and first thing my eyes fall on is the Mutual of NY insurance company [sign]. It just flashes MONY MONY. I'd been looking at this damn thing for how many years and it never registered and all of a sudden it was like God going, 'Here's the title, dopey'."
The Cowsills – "The Rain, the Park & Other Things" – October 29, 1967
The song was still just six weeks old when they made this appearance. Although this clip is only a shade over a minute long, you can still enjoy the family group's great harmonies on this smash. And don't overlook the elaborate set built by the Sullivan show production team for this one-off appearance. Bonus points: Little Susan is just eight years old here.
Carpenters – "We've Only Just Begun" – October 18, 1970
Siblings Richard and Karen were only getting started with their insane run of 11 top 5 singles within a five-year stretch when they did Sullivan's Sunday showcase just as the song was peaking nationally. Bonus points: Its lyricist, Paul Williams, had originally sung it earlier that year for use in a TV commercial for a bank.
Gary Puckett & the Union Gap – "Lady Willpower" – May 12, 1968
From 1967 – 1969, the group enjoyed six consecutive top 15 singles, including 1968's back-to-back #2 hits, "Young Girl" and this one. Bonus points: Puckett, just 25 for this appearance, continues to perform on the annual Happy Together tours of '60s hitmakers.
The Brooklyn Bridge – "Worst That Could Happen" – December 15, 1968
The amazing set is topped only by Johnny Maestro's incredible vocal on this Jimmy Webb composition. Bonus points: Maestro is, of course, a stage name. The singer was born John Mastrangelo.
Ed Sullivan was born Sept. 28, 1901. He died at age 73 on Oct. 13, 1974.
Related: Sullivan also offered a showcase for upcoming comedians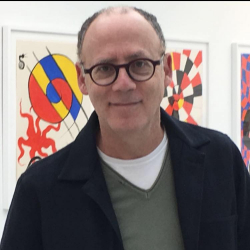 Latest posts by Greg Brodsky
(see all)