Tommy James Q&A: The Music, the Mob & 'Mony Mony'
by Jim Sullivan
In the first half of our 2018 interview with hitmaker Tommy James, the singer-songwriter talked about his early hit records and what he's doing today—including his involvement with the forthcoming biopic about his life. In part two, James, born April 29, 1947, goes deeper into the stories behind the hits, discusses his relationship with the legendary record man Morris Levy of Roulette Records, and much more.
Best Classic Bands: Let's talk bubblegum. You're proud of it. One of the cool things, too, was your move from bubblegum to what might be called psychedelic bubblegum.
Tommy James: We went through a lot of phases. We started out with "Hanky Panky" as sort of a garage band, which is exactly what we were. And went on…it was like the scene in the time machine where the guy's looking at the mannequin and it keeps changing clothes. That's kind of how we were. We sort of accidentally invent bubblegum with "I Think We're Alone Now." And that was my fault. "I Think We're Alone Now" was brought to me as a mid-tempo ballad and we went in the studio and did a demo of it and I started dum-dum-dum-dum on the guitar and that caught on and became the signature sound for the next several records and the whole album. Then, we moved on to party-rock with "Mony Mony" and "Do Something to Me' and then came "Crimson and Clover." It was very interesting.
You were involved in the presidential campaign then.
At that very moment, we were out with Hubert Humphrey on the '68 presidential campaign and I was toying with "Crimson and Clover." The whole music industry changed. It went from singles to albums, right at that moment. In 90 days. FM radio was playing rock 'n' roll for the first time, in stereo. That had never happened before. Up until that point they were playing blues and jazz and classical. At the same time, technology is coming in from the space program; we went from four tracks to 24 tracks in eight months. And there was this mass extinction of singles acts.
When we went out on the road with Hubert Humphrey, the acts were like the Rascals, the Association, the Buckinghams, Gary Puckett—all singles acts. I get back and it's Blood Sweat & Tears, Crosby, Stills & Nash, Neil Young—all album acts. We knew if we didn't start selling albums right at that moment our career could have been over. So "Crimson and Clover" did that for us. It was the only single we ever put out that would allow us to make that jump from AM Top 40 singles to progressive FM rock. There's not another record we ever put out that would have done it in one swoop like that.
Looking at the trajectory of your career, you had all these hits in an era, then you didn't. That period of being on top and then sort of going away, how did you cope with that?
I never felt that way because the fans don't react that way. You know, you have your time on the radio and we had 15 years of Top 40 success, which is a pretty long ride on contemporary radio. Then it went into oldies radio and then it went into classic hits and then it goes into the other categories that they have. We had moments—we released the Hold the Fire album and had three top five adult contemporary records. One of them, "Love Words," went number 1.
And how much were you paid?
Once Morris Levy sold the company [Roulette Records]…You know, Morris got arrested and before he died he was convicted. Never served a day because he died. Tricked 'em again. We had had close to $40 million stolen outright, just not paid. We'll never see that. I could probably sue but who wants to go through all that? But, of course, we were making money from touring and BMI and commercials and other streams. The bottom line is that Morris unloaded Roulette and Big Seven Music [publishing] to Warners on the masters and EMI overseas, which is now part of Sony Music, the biggest publisher in the world right now. Sony has all of our old publishing; I have everything from 1979 on. Sony, though, we have a really nice deal with Sony for sync licensing for movies and television and commercials and compilations on the old catalog. And they represent my new masters as well, for sync licensing.
So, you're in pretty good shape financially?
Oh, yes.
You've been very public about rediscovering Christianity. Should one label you as a Christian rocker or is that something you wouldn't want to be pegged as?
I don't do Christian rock in the [live] show, but I am a Christian and I am a rocker. I actually did a Christian album in the early '70s called Christian of the World. So, I make no bones about it. I'm very proud of it. I've been a believer for a long time. It influenced my writing with "Crystal Blue Persuasion" and "Ball of Fire."
Back to the movie about your life. It's been in the works for a while. Where is it now?
The money is all there. The screenplay has been written by Matthew Stone. I like it a lot. They are going for a director right now and as soon as they have the director…this is what they call pre-production, and it's a pain in the ass. Everybody's got a schedule who comes on board or they're not worth their salt. So, it's the job of the producer to bring them all in. Everyone has an ego and everyone who comes on board is gifted and a thoroughbred in their particular thing. The director will be chosen over the next few weeks. Once that happens, things will move much faster.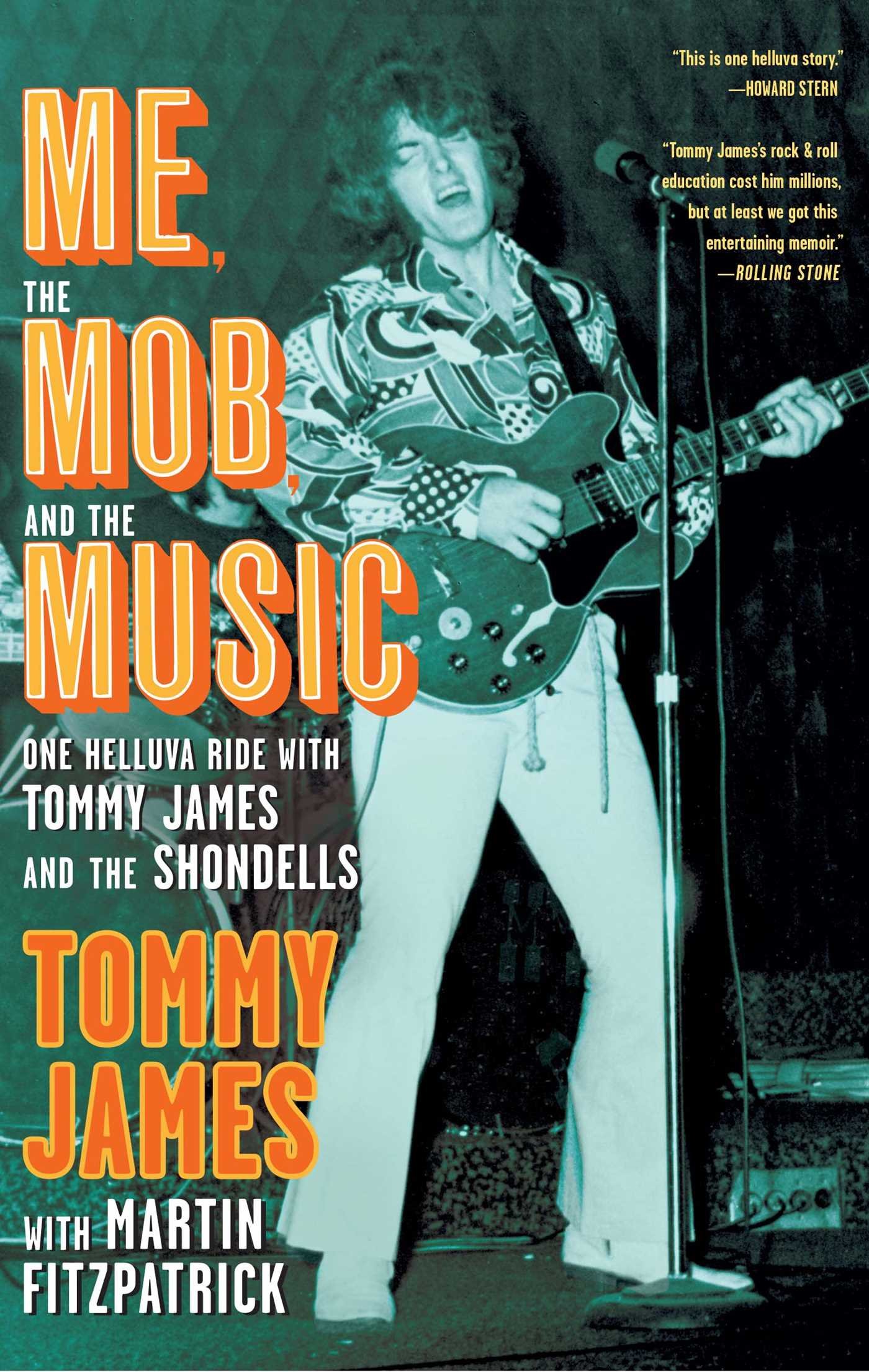 Do we have an actor playing Tommy James yet?
We will. The two toughest parts to fill are Morris Levy and me because they gotta find somebody who plays guitar as badly as I do to keep it authentic. What happened was Jamie Foxx raised the bar so high with his acting in Ray, because he sang and looked like the guy; they really have to find a kid out there who is really good. I think it should be a relative unknown. It's the only way to make it believable. I would go over this with [producer] Barbara [Da Fina]: You want somebody who's good box office—who they believe in the industry—but the public can't be so aware of them they're not believable.
Morris Levy isn't going to be easy. He's the most interesting person I ever met in my life because he was every bit a thug and he was a mob associate. I'd start recognizing people from TV, these gangsters who were hanging out in Morris' office. He was all of that, but he also had this other side. He could have mercy on somebody or he could pay somebody—that didn't happen very often.
[Ed., As of April 2022, the film was still in development.]
We are not all black and white.
No. I used to love watching him do business. I'd sit in the office and watch it go down [in a gruff Levy imitation]: "Karen, coffee!" Karen Grasso was his secretary but she also knew where all the bodies were buried, so to speak.
Related: A look back at the hits of the summer of 1966
Did you go to his funeral?
I did not. I couldn't be there when he died. I was doing a gig in Chicago. I didn't realize he was that close to death and he was asking for me. He was emaciated and I was gonna go up there the next day when I came back, but I was too late. I felt bad about that.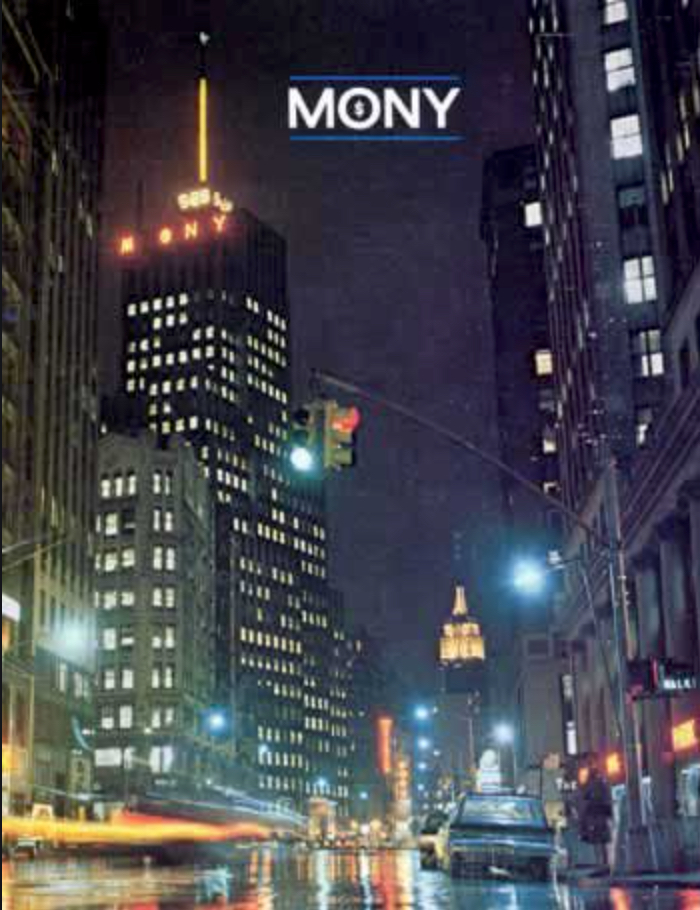 A final question about songs: "Mony Mony." I heard you took the title and lyric from a Mutual of New York sign. True?
Yes. Sounds like it was made up by a press agent. We [producer Ritchie Cordell and I] were at my apartment. I had done the track with Brooks Arthur down at Century Sound. We came up to Roulette and I think we did the keyboards or something and we had this great track that we had no name for and we had written the words to the song. We knew where the background parts were going. It was the night before I was supposed to do the vocal. And we're looking for a "Boney Maronie" or a "Sloopy," some kind of "Louie Louie"-type silly title and everything we came up with sounded so stupid. I put my guitar down and Ritchie and I go out on the balcony and light up a cigarette. We're looking up into the New York sky and first thing my eyes fall on is the Mutual of NY insurance company [sign]. It just flashes MONY MONY. I'd been looking at this damn thing for how many years and it never registered and all of a sudden it was like God going, "Here's the title, dopey." Ritchie saw it, too, and we just started laughing. Perfect.
Watch them perform the song on The Ed Sullivan Show
Did they come to you to use it?
They did. They wanted to do an advertising campaign around it and did one in 2000. I did a big show for them out in Vegas. I'm not sure if they used it as a theme song, but they certainly used it in posters and print advertising. It's been in a lot of commercials. It's pretty worn but, honestly, I can't get rid of that thing. It's like a bad foot fungus—it keeps popping up.
Related: Read the rest of our interview here

Latest posts by Jim Sullivan
(see all)