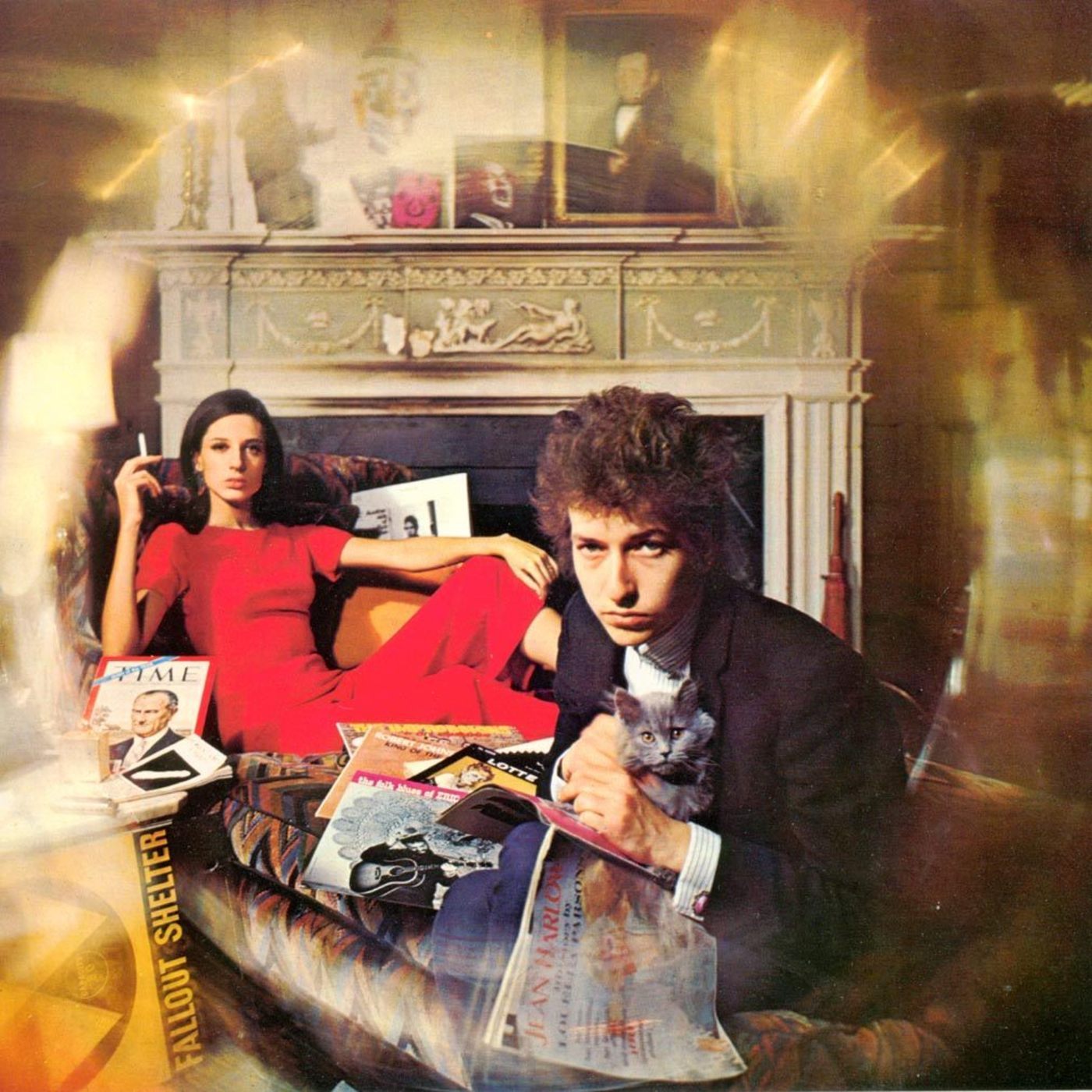 The world was changing so rapidly, especially the music world. Over the past year, the Beatles and their British brethren had redrawn rock 'n' roll music, and Bob Dylan was a fan. He'd played that kind of music as a teen and he got it. That wasn't what Bob Dylan was about, however. Ever since he'd arrived in New York from his native Minnesota, he'd worked at transforming himself into the new face of acoustic folk music, the quintessential troubadour. He had, in essence, started a movement.
But never mind that: he was getting antsy, looking for a new mode of expression. As 1965 dawned, Dylan began writing new songs—more personal, some rather abstract and surreal, largely devoid of topical content. By the time he was ready to go into the studio to cut his fifth album, he knew that some of them would be recorded with a rock 'n' roll band.
Dylan had been staying in Woodstock, N.Y., at the home of his manager, Albert Grossman, for the past several months, writing madly. A couple of his new songs, "Mr. Tambourine Man" and "Gates of Eden," had been crafted as he'd prepared his previous album, Another Side of Bob Dylan. But while he was still writing tunes—"It's All Over Now (Baby Blue)," "It's Alright, Ma (I'm Only Bleeding)"—to be performed solo with the accompaniment of an acoustic guitar, his other new songs were something else altogether: "Maggie's Farm," "She Belongs to Me," "Subterranean Homesick Blues," "Bob Dylan's 115th Dream," "Love Minus Zero/No Limit." These needed more power.
As he entered Columbia Recording Studios in New York on January 13, 1965, Dylan worked alone, cutting several of his new songs with only guitar or piano. But on the next day, he and producer Tom Wilson pulled out the stops, recruiting a team of musicians to provide a rock 'n' roll backing. They returned to the studio for one final day of sessions and, on March 22, 1965, Columbia Records released Bringing It All Back Home: one side of largely acoustic songs (some instrumentation, but no drums), one with the band.
Related: Much more on Dylan in 1965, as he evolved to electric
Many of Dylan's loyalist folkie fans were less than pleased with the new direction but the new release took off regardless, becoming Dylan's best-selling album to date, peaking at #6 in Billboard.
The iconic album cover photo, taken at Grossman's home, shows the then 23-year-old musician with his manager's wife, Sally, in the background.
Related: Sally Grossman died in 2021
Dylan's songs became fodder for other rock bands as well: In May, the Los Angeles group the Byrds covered "Mr. Tambourine Man" and took it to #1. Others would follow suit.
But what no one expected was what would transpire only months later. On July 20, Dylan released a new single, a full-blast burner that many still call the greatest rock song ever: "Like a Rolling Stone." Five days later, he performed at the Newport Folk Festival, backed by an electric rock band. Nothing would ever be the same again.
Dylan's Rough and Rowdy Ways tour continues. Tickets are available here and here.
Watch film director D.A. Pennebaker's iconic clip for Dylan's "Subterranean Homesick Blues" (and note poet Allen Ginsberg off to the side)
Related: A conversation with the author of Dylan Goes Electric

Latest posts by Best Classic Bands Staff
(see all)