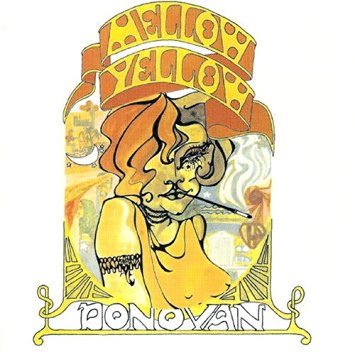 In the first part of our extensive Donovan interview, we spoke with the Scottish classic rock icon about "Sunshine Superman," his #1 breakthrough hit of 1966.
In part two, we ask Donovan—full name Donovan Philips Leitch—born May 10, 1946, about some of his other big hits, including "Mellow Yellow" and "There Is a Mountain," why he prefers to perform solo, his approach to recording and more. Find out why the man so often considered the consummate writer of light, happy songs also wants to be known for what he calls his "hopeful melancholy."
Your next big hit after "Sunshine Superman" was "Mellow Yellow," which was a very different type of song. In fact, all of your singles were very different from one another.
Why were they all so different? I displayed more of the painterly, the artist mode, although George Harrison, John Lennon, Paul McCartney, Pete Townshend, Ronnie Wood and Charlie Watts all could paint. We all went to art school. This was a talent. "Mellow Yellow" is a color, of course, and the whole idea of not doing the same single again and again, to me, was that when you heard a Beatles single you would know that's the Beatles. When you heard a Donovan single, you said, "Who the hell's that?" Especially "Barabajagal." "Mellow Yellow" was off the wall for a lot of people but a lot of painters in the modern world don't repeat themselves. They make one thing. Picasso would make one statement. Maybe he'd do a few sketches beforehand but after he made that statement, he was not really interested anymore in that. I'm like a painter in that sense. Once I'd done a single, I could drop it. You might say "Catch the Wind" and "Colours" and "Universal Soldier" were folk. Of course they were. They had acoustic guitar and bass. I guess that's folk. But Elvis Presley's first single was acoustic guitar and bass. It's a curious thing. What I love about my 50th anniversary is playing live.
Watch the young Donovan singing "Mellow Yellow"
Do you prefer playing live to recording?
Something happens every night, something that didn't happen the night before and certainly won't happen again. There's something magic about playing live. I've always played solo. All my songs are created solo or in duo, and then they're arranged and rehearsed and then they're recorded in the studio and produced. Buddy Holly was sitting in a Greenwich Village apartment just before he died—with an acoustic guitar. So you might say acoustic guitar is everything, really. When I thought of the 50th I realized if I'm going to take on the road enough musicians to play every sound I made in the studio, it's going to be difficult—I would need a 10-piece band. When I've been to Paul McCartney's recent shows, it's important that you hear all those sounds. He's just a monster—he doesn't mind rehearsing for 20 weeks, and getting it right. But I decided I'm not going to do that. My fans have got the records; they're all available. If you want to sit at home and have a joint or a glass of wine, or just a cup of tea, and listen to the Donovan sounds that I made, and continue to make—my website is full of extraordinary new things—then you can. My sound is very personal and it's very difficult to make a personal sound in the studio, but Mickie Most and I created it and I continued it.
Related: What were the other big hits of the summer of 1966?
Did you approach your later albums the same way you did when you were with Mickie?
When I made the Sutras album with Rick Rubin in '96, he knew that he had to make the personal Donovan sound. He knew instinctively, and really, it's very important. Can you imagine "Hurdy Gurdy Man" with a personal vocal and a personal guitar sound? It's not easy to do. Mickie Most knew how to do it, and I learned. So in the concerts, what I do is this: Don't think it's just a folk sound that you're gonna hear. It's not just a guy with an acoustic guitar and vocal. There's something I've done with the sounds that come out of my guitar. I'm one of the most amazing solo guitarists. It takes me an hour when I do the soundchecks to get the guitar. My guitar will sound like an orchestra. When you hear "Sunshine Superman," you won't miss the drums. You won't think, oh, I want to hear all those little sounds off the record. You can go home and play those. I don't even say I'm going to be solo—people just know they're gonna get Donovan, up front and personal.
Your song "Season of the Witch" was actually not a single but it might be the most covered song you wrote. Why do you think that one caught on with so many other artists?
Well, it's not up to me to say these things but obviously I have a comment to make: It's an extraordinary song. People say that Donovan is all light and fluffy and full of fairy tales and children's songs. There's a darkness in my music that's been described by what is called a music supervisor. A music supervisor began, in the early days, working for film companies to find music for film. What they were looking for has now become a very fine art. How do you put a piece of music with a dramatic situation in a movie? This music supervisor came to me at Sundance Film Festival in Utah. My music has been used in more films and more TV series and more commercials than any other songwriter, because I encourage the use of my songs in dramatic situations and also in very light, off-the-wall situations and commercials.
Which commercials has it been used in?
Volvo commercials, Microsoft commercials, a Johnny Depp movie. Why is this song so adaptable and so meaningful? This guy came up to me—and he was a young music supervisor—and he said, "We love your music. Do you want to know why we love 'Season of the Witch'?" I said, "No, tell me why." He said, "Because of your hopeful melancholy." So I'm doing it, but it takes another to see that there is something extraordinary in the deep, dark, melancholy mood of many of my works. And let's face it, a darker song than "Season of the Witch" is hard to find. I'm not talking about the sound of it, but the actual sentiment when I'm singing. When I sing, "Oh no," you cannot hear a darker cry into the wilderness. Bands love it because they can learn how to play their music with the most extraordinary bassline in rock 'n' roll, which I wrote on my acoustic guitar. When it gets to the chorus, now it's like double-time wildness. You can now do what you feel, what you wanted to say to your parents when they said you can't do that and you said, "I can do that. I will do that and I must do that." The chorus actually kicks ass but it's controlled. Then it breaks back down. Jimmy Page told me that Zeppelin, when they were doing their soundchecks on their massive tours, they did "Season of the Witch."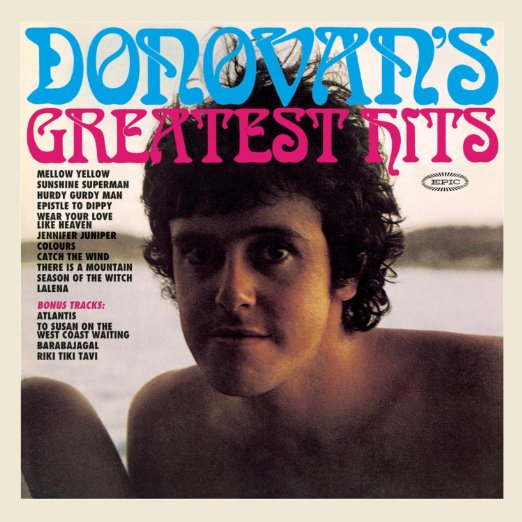 The main riff from another one of your songs, "There Is a Mountain," became the basis of the Allman Brothers Band's "Mountain Jam."
That's right! It seems that you could say—and maybe I'm not the one to say it—that I'm a master of the riff. There's two riffs going on in that song. Now, I didn't write the second riff. I wrote the first riff. [Jamaican record producer] Wayne Jobson said to me, "Don, you were the first to tap into that. You knew about calypso. You knew about bluebeat. You knew about ska." I used to hang out with the Rastas and go down to [London's] Portobello Road with a good friend and score a little bit of ganja. I also met the families in the Jamaican communities. So Wayne said, "By the way, that rhythm on 'Mountain' was picked up by your session guy," and that session guy was [Jamaican flutis] Harold McNair. And he said, "That rhythm you're doing is not reggae or calypso or ska; it's called Barbados scratch." All across the islands were different blends of African rhythms. Harold came up with the second riff. But how did we know that it would be picked up by them [Allmans] and become a highlight of their live concerts?
Getting back to that perception of you as light, some of your later '60s hits, like "Hurdy Gurdy Man" and "Barabajagal" and the ending of "Atlantis," that's some pretty heavy stuff.
I'm not really Buddy Holly or the Everly Brothers and I'm not really Elvis, and I'm not rhythm and blues, like Brian Jones. In actual fact, I can take my poetic line and kick fuckin' ass with pagan drums. If you want to know the difference between British and American drums, well, American drummers were four to the bar. They dare not break the four to the bar. But British drummers, like Keith Moon and John Bonham and Ginger Baker, they did. The power guitar was very important, but what was more important was that I was a drummer. I learned that first—the paradiddles, the backbeats, the front beats. I think that's why the guitar players, except Clapton—I played with Beck and Page—love it when they get to my sessions. Jimmy Page said, "You're one of the greatest rhythm guitar players in the world. We love playing with you." Some great jazz musicians didn't want to say they played on a Donovan session, as if they had an image to protect, but they needn't have worried about that.
Watch Donovan perform "Hurdy Gurdy Man" in 1968
If you're a new Best Classic Bands reader, we'd be grateful if you would Like our Facebook page and/or bookmark our Home page.
If you could go back in time and give the young Donovan some advice, what would you tell him?
Well, we can't do that, of course, and whatever we are now is created by everything we did before. I don't have any advice for myself. I did everything perfectly in order. You must remember that the influence of the Scottish and the Irish and the Welsh people is huge. The Beatles playing in skiffle bands at 17 in Liverpool, they came from a tradition. The Welsh, Scottish and Irish came to America in the millions and infiltrated, just like the Jewish and Italian and Spanish communities. We influenced so much in popular music. Me, I'm not celebrating something I did back then, by the way. I'm just reconfirming that what we are listening to in popular music is really, from 1964 onwards, not only a revolution but a renaissance. The world must understand that the door that was opened—and I kicked the door open first, it seems—and the world was in deep trouble after the Industrial Revolution, two World Wars and a Depression and nuclear bombs and the systematic destruction of the ecosystem. We were the change. They call it the new Age of Aquarius. The world is still not out of trouble and what we brought in, the conscious songwriters of the '60s, and all the things we did musically, breaking down all barriers, was really to say that the David Lynch Foundation, Donovan, Paul and Ringo and my wife Linda, we are still doing the same thing. The schools must have more awareness for the future. Let's hope we can pull it off.

Latest posts by Jeff Tamarkin
(see all)