Deep Purple's 'Machine Head': Rockin' in Montreux
by Mark Leviton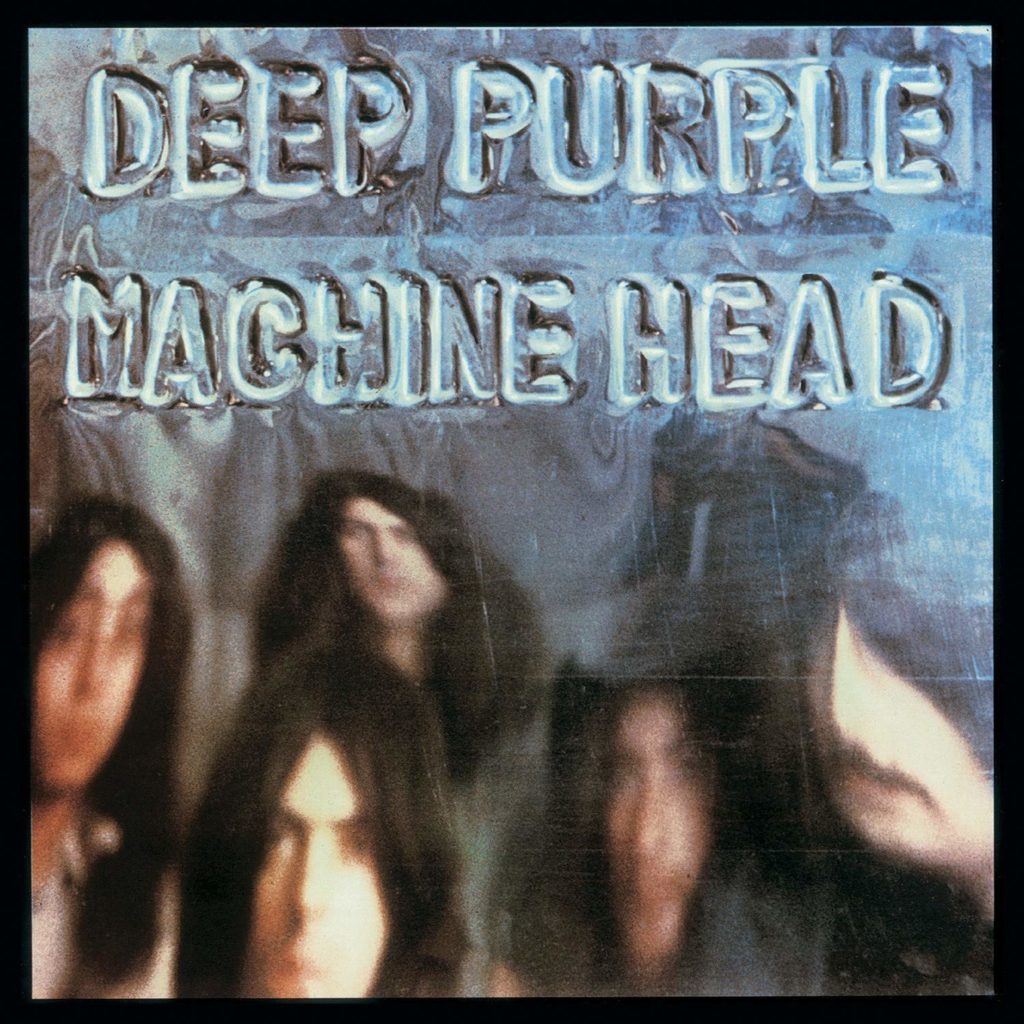 If not for the British taxman, we might have never heard the "Smoke on the Water" riff that launched a zillion air-guitar solos. In late 1971, advised by their accountant that they could save vast sums by recording outside their native land, the hard rock band Deep Purple decided to decamp to Montreux, Switzerland.
They weren't seeking out a well-known recording studio to track the followup to their Fireball album—Montreux had no such facility. Instead, they'd decided to rent a mobile recording unit owned by the Rolling Stones, and were looking for a big, funky-sounding room that might be a looser environment for experimentation. Their friend, the Montreux Jazz Festival impresario Claude Nobs, arranged for them to record on the stage of the Montreux Casino, an arena in a large complex where they'd played a gig earlier in the year. The joint was going to close down for some repairs after a Frank Zappa concert on December 4, and the place would be theirs.
This particular Deep Purple lineup (normally called Mark II in the heavy metal history books) was versatile and powerful, putting out a potent mix of heavy blues-rock with a dash of classical-prog. All five members were strong personalities: vocalist Ian Gillan, guitarist Ritchie Blackmore, keyboardist Jon Lord, drummer Ian Paice and bassist Roger Glover. They enjoyed bouncing ideas off each other, and worked like a single unit. They credited band compositions to all five members no matter who contributed the most.
Listen to one of the most famous "riff songs" in all of classic rock
The band gathered on the shore of Lake Geneva in time to attend the Zappa show, unusually scheduled for a 3 p.m. start. After a 90-minute set, as Zappa's Mothers of Invention launched into their encore "King Kong," some joker in the crowd shot off a flare gun, igniting part of the roof. For a while it didn't look that serious, but the concert was halted and everyone exited. Firemen arrived just as the entire casino and retail complex was engulfed in flames, destroying Zappa's equipment and putting Deep Purple's recording plans into limbo.
Nobs suggested they move operations to a nearby hall called the Pavillion, and a few days later they were jamming on a riff that Blackmore made up on the spot (inspired by Beethoven, he says), and laying down some preliminary tracks with engineer Martin Birch at the desk. In the morning, Glover woke up with a phrase in his head, "smoke on the water." The rest of the band went with it, and Gillan wrote lyrics that basically described what had happened at the Zappa show, with a little poetic license. Blackmore's guitar riff was joined to Lord's Hammond organ, and the Paice/Glover rhythm section developed a sensational setting. They were finishing up the track when the police showed up, telling the roadies who greeted them that the neighbors were complaining of the noise. Somehow, the Deep Purple crew kept the gendarmes at bay until the group wrapped up for the day, with the understanding that they were getting kicked out of the Pavillion for good.
"Funky Claude" (as he was called in the new song's lyrics) saved the day again, securing the Grand Hotel on the edge of town. The mobile unit moved, temporary walls were put up, mattresses were used as baffles and the band found itself in a warren of corridors, meeting rooms, hallways and hotel suites, with cables snaking around corners to Birch's headquarters. They quickly got tired of walking through a maze to hear playbacks, so the musicians just hung out in the main recording space (Birch watching through some closed-circuit cameras) and somehow managed to record the remainder of an album that secured its classic status as soon as it was released in April 1972. (In the U.S. it stayed on Billboard's Top 200 Albums chart for 118 weeks.) Glover came up with the title, naming it after the headstock on his bass. "Putting together the words 'machine' and 'head'—there was a certain menace to it," he told the music press.
Related: 10 '70s rock classics
Aside from "Highway Star" and "Lazy," which had debuted on DP's autumn U.K. tour, everything was written during the Montreux sessions. They were at a creative peak, determined to best the ill-received Fireball. Blackmore admired the playing of Chuck Berry and Gene Vincent's guitarist Cliff Gallup, loved Bach fugues and could control the tone of his guitar and roll out effects as a peer of Jimi Hendrix, Jimmy Page and Jeff Beck.
Listen to "Lazy"
During Deep Purple's spectacular live performances, he usually had some minutes alone on stage, in a dramatic spotlight, showing off his note-bending and feedback control, throwing his guitar in the air, and generally acting like a rock god. In the studio, Birch could harness that energy, and Machine Head is full of breathtaking, often double-tracked, guitar solos and cadenzas. His Johnny Burnette-meets-J.S. Bach soloing on "Highway Star" is a unique style of exuberant fun. Blackmore once told Guitar World, "I didn't give a damn about song construction. I just wanted to make as much noise and play as fast and as loud as possible."
Jon Lord was a serious composer, and an expert improvisor on piano and Hammond organ, mashing a Jimmy Smith-like jazz sound with baroque filigree. Gillan had a huge range, could handle gritty blues and tender falsetto, and suddenly whip from a whisper to a scream (his shriek on "Highway Star" is just as chilling as Roger Daltrey's on "Won't Get Fooled Again"). Paice and Glover are rarely mentioned when great drum-bass combos are named, but one listen to Machine Head reveals just how solid and inventive they are. They are always throwing in fresh ideas. Somehow (as on "Space Truckin'") they make heavy rock swing.
Aside from the vigorous and witty "Smoke on the Water" and the life-on-the-road tale "Highway Star," the lyrics on Machine Head aren't much more than placeholders. At the time of release, music critic Lester Bangs wrote of his love of the LP and Deep Purple in general in Rolling Stone, saying of the lyrics, "This very banality is half the fun of rock 'n' roll." The instrumental work is so good that the words are almost beside the point.
The album's only got seven cuts, but there's not a weak one in the bunch. The sound is truly heavy, but always clear. It set the template for hard rock and metal for the next decades, and continues to be highly influential. It's hard to imagine Van Halen, Metallica, Bon Jovi, Judas Priest, Aerosmith, Iron Maiden or Def Leppard without Machine Head.
The band thought "Never Before" might be a hit single, but their A&R rep at American label Warner Bros. said, "You've got to be kidding," and didn't release it separately. Their U.K. label EMI put it out on 45 before the LP released, and it bombed. (The non-LP B-side was the great "When a Blind Man Cries.") No matter: like Led Zeppelin, the band never really worried about pop singles, and the album sold strongly without a hit. "Smoke on the Water" wasn't released as a single until 1973, when it went Top 10 on both sides of the Atlantic and around the world.
Listen to "When a Blind Man Cries," a non-LP B-side
"Maybe I'm a Leo" (Gillian's birth sign) contains plenty of Lord-Blackmore interplay, and another excellent guitar riff, and "Pictures of Home" sounds a bit like Black Sabbath melodically, and Blackmore double-tracks another winning solo.
Listen to "Pictures of Home"
The LP's longest track, "Lazy," is a blues shuffle with some nice harmonica work from Gillan, Lord's Hammond put through a phaser box, and a peppy, mammoth riff that Blackmore admitted he more or less stole from Eric Clapton's work on "Stepping Out" by John Mayall's Blues Breakers.
Machine Head made Deep Purple even bigger stars, and they toured the world. Their next album was a double-LP, Made in Japan, and it featured four Machine Head songs, including a side-long "Space Truckin'" that clocked in at 19:42. Before too long, Gillan was replaced by Dave Coverdale and Glover by Glenn Hughes, and that lineup lasted two years, with Blackmore quitting in 1975 to form his own successful band Rainbow.
Related: Our Album Rewind review of Rainbow's debut
In 1997, Glover and engineer Peter Denenberg remixed all the Machine Head tracks, adding some alternative guitar solos, longer fades and the original drum intro for "Pictures of Home." These were issued on a two-CD "25th Anniversary" edition. Deep Purple was inducted into the Rock and Roll Hall of Fame in 2016, and in various forms, the band continues to the present day. Obviously, every show features "Smoke on the Water."
Bonus Video: Watch Deep Purple perform "Smoke on the Water" in 1999 with the London Symphony Orchestra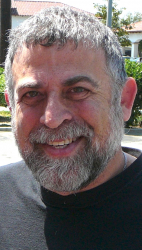 Latest posts by Mark Leviton
(see all)