'Ritchie Blackmore's Rainbow': Their Rockin' Post-Purple Debut
by Greg Prato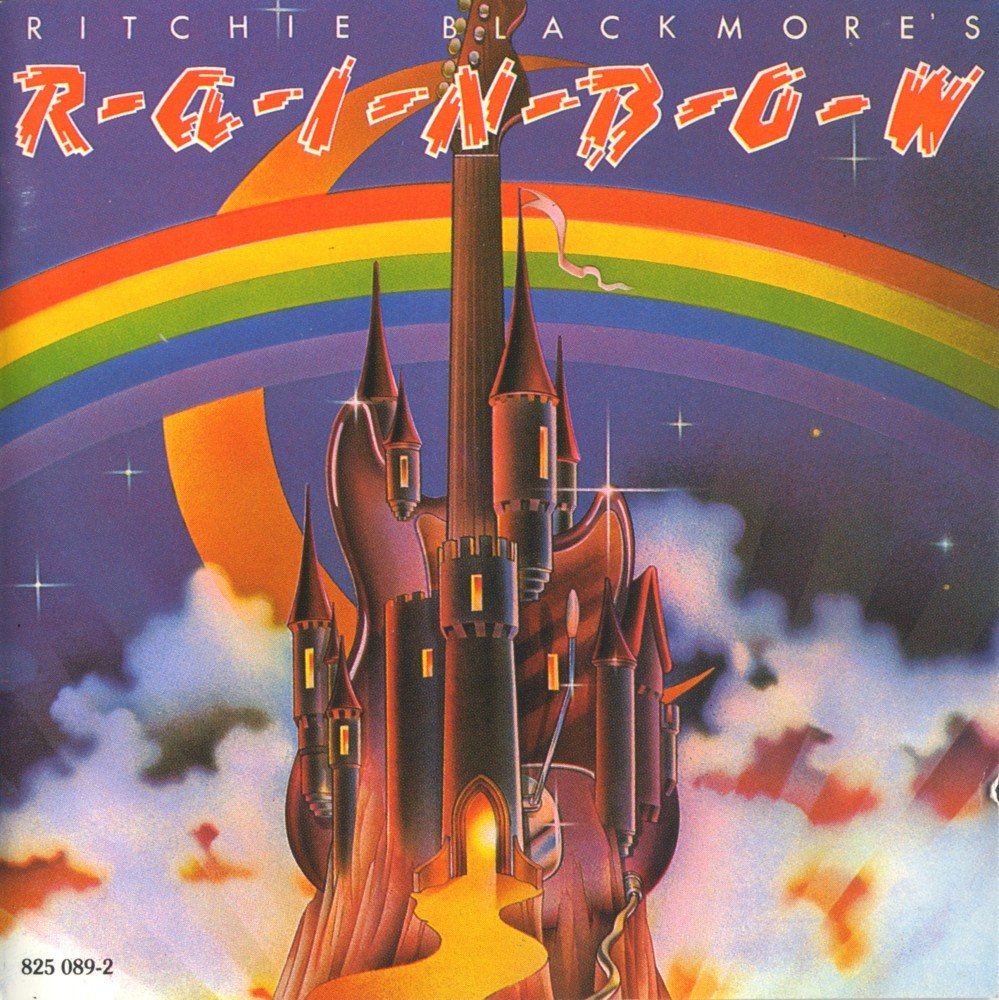 By the dawn of 1975, there were few hard rock/heavy metal bands as immensely popular as Deep Purple. Case in point: Their albums were instant hits, they headlined arenas and stadiums throughout the world and, also, they had recently unleashed one of rock's all-time great tunes, "Smoke on the Water." They'd also pulled off the rare feat of remaining popular after switching key members (in 1973, singer Ian Gillan and bassist Roger Glover were replaced by David Coverdale and Glenn Hughes, respectively).
Still, Purple guitarist Ritchie Blackmore was not content. Supposedly unhappy that more R&B and funk elements were working their way into the band's high-decibel sound (give a listen to such tunes as "Hold On" and "You Can't Do It Right" on Stormbringer for the proof), he surprisingly exited Purple and sought to form a band that would be more rockin'. This led to the formation of Rainbow, and their classic debut album, Ritchie Blackmore's Rainbow.
Blackmore did not have to search far for new bandmates. Impressed with a band that had previously opened for Purple on tour, Elf, he inquired if all of the group members would like to join him in his new project: keyboardist Micky Lee Soule, bassist Craig Gruber, drummer Gary Driscoll…and a then-largely unknown singer by the name of Ronnie James Dio (Elf's guitarist at the time, Steve Edwards, was not invited to remain on onboard for the new band, however).
The newly formed band opted to retain the engineer-turned-producer of Purple's last few albums, Martin Birch (who would be listed on the subsequent debut as a co-producer, along with Blackmore and Dio), and laid down their repertoire at Musicland Studios, in Munich, West Germany, from Feb. 20 through March 14, 1975. (Three months' later, on June 21, Blackmore formally announced his departure from Deep Purple.)
Kicking things off is one of Rainbow's best-known tunes, "Man on the Silver Mountain," which contains an outstanding swirling Blackmore riff (the quantity of classic guitar bits he constructed throughout the '70s remains staggering) and an awesome guitar solo, and also does a dandy of a job introducing Dio as the group's vocalist and lyricist.
Listen to "Man on the Silver Mountain," the leadoff track from the debut Rainbow album
"Self Portrait" kicks off with apparently the most popular piece of percussion for '70s rock drummers—the tapping of a cowbell—and while not as stellar as the album's opener, succeeds in keeping things rocking along.
A cover of an obscure tune by British prog-rockers Quartermass, "Black Sheep of the Family," is next. A tune that, supposedly, Blackmore tried unsuccessfully to get his former band to take on, it is a throwaway. It's difficult to hear some of the tune's silly lyrics ("I've got half a pound of rice, a beard full of lice") and not think that they would have been much better off composing another original tune, especially since they had a very strong songwriter/lyricist in the ranks, in the form of Dio.
Next comes another all-time Rainbow classic, the gorgeous ballad, "Catch the Rainbow," containing some of Dio's best lyrics, while musically baring somewhat of a resemblance, at points (particularly in Blackmore's guitar work), to Jimi Hendrix's "Little Wing."
Side two of the original LP kicked off with one of the album's hardest rocking tunes, "Snake Charmer," which also showed that Dio was quite talented at creating memorable vocal melodies throughout.
Up next, "The Temple of the King" is a bit reminiscent of the style that Blackmore would eventually pursue further with his Renaissance-folk outfit, Blackmore's Night (although, admittedly, it is a touch too "electric" for the mostly acoustic-based Blackmore's Night).
"If You Don't Like Rock 'n' Roll" features a topic that seemed to be quite important to the lads in Rainbow, as another tune issued just three years later, "Long Live Rock 'n' Roll," featured a similar lyrical sentiment. That said, like "Black Sheep," the tune also comes off as a throwaway, but things get back on track for the album's final two tunes.
"Sixteenth Century Greensleeves" certainly has a strong strut to it, and also features one of the boldest opening lyrics of any song on the album: "It's only been an hour since he locked her in the tower" (which also signaled the "gothic/castle/damsel in distress" brand of lyric writing that Dio would favor throughout this career).
Closing things is a surprise all-instrumental reworking of the Yardbirds' "Still I'm Sad," which shows that the band had already gelled into a tight and rocking machine (and once again, features Driscoll riding the cowbell).
Ritchie Blackmore's Rainbow was issued on August 4, 1975, less than four months after Blackmore's last performance with Purple on April 7, meaning that Rainbow was formed, the material recorded and the album released in an extremely brief time. The debut was a near-top 10 hit in the U.K., peaking at #11, while reaching a respectable—but certainly not on par with Purple—#30 in the U.S.
Related: What else was happening in rock in 1975?
However, those who figured that this would be the lineup that Blackmore would stick with would be sadly mistaken. He quickly dismissed nearly all of the members—only Dio would be left in attendance by the time a sophomore effort, Rising, would appear a year later.
While Rainbow would go in an increasingly more commercial direction after Dio exited in 1979 (he joined Black Sabbath shortly thereafter, before embarking on a successful solo career) and enjoy near-top-of-the-chart success in England, Ritchie Blackmore's Rainbow remains one of the band's finest offerings.
Watch Rainbow perform "Man of the Silver Mountain" live in 1977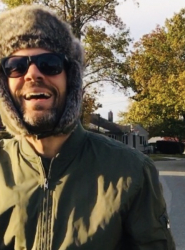 Latest posts by Greg Prato
(see all)