Danny 'Kootch' on Recording With Carole, James, Jackson, & Don
by Greg Brodsky
If you've spent any time perusing liner notes of classic albums from such performers as James Taylor, Carole King, Jackson Browne and Don Henley, you're certainly familiar with the name Danny Kortchmar. Or simply "Kootch." Or "Danny Kootch," as it appears prominently on the back cover of Taylor's 1970 album, Sweet Baby James. The guitarist, along with his fellow session musicians guitarist Waddy Wachtel, drummer Russ Kunkel and bassist Leland Sklar, have played together for roughly five decades.
Now, with guitarist Steve Postell, they've released music as the Immediate Family, via Quarto Valley Records. Best Classic Bands spoke with "Kootch" about their "new" band and of his phenomenal legacy as a session musician, songwriter and producer.
"It's an incredible joy to be working with my brothers," Kortchmar, born April 6, 1946, says. "These are the same people I grew up with. They're also my best friends. So at this point in our lives, to be together and playing our own music… it's indescribable."
As a 20-year-old in 1966, Kortchmar was in a band in New York City called the Flying Machine, with his friend since his teens, James Taylor. "Kootch" picks up the story. "We were playing down in the Village, and another band that was playing that night at the Night Owl Cafe was a really good band called the Myddle Class. I became friends with their bass player, Charlie Larkey. He was dating Carole [King] at the time and told her about us. So sure enough, Carole comes down to see our set and I knew all about Goffin and King, and how great they were, and I was really over the moon to meet Carole. She was one of my heroes as a songwriter.
"And shortly after that, she started calling me to play on her Goffin and King demos. They were always doing demos for Screen Gems, and she started calling me to play on those, and that was one of my first experiences in the studio. And what an incredible experience it was, because Carole was so brilliant. And not just as a songwriter, but as a producer and arranger. She was absolutely brilliant."
King and Larkey married, and moved to Los Angeles, as did Kortchmar, and together they formed a band, The City.
"[The legendary producer] Lou Adler knew Carole had the potential to be a terrific artist, not just a songwriter in the shadows, but also as a performer. But Carole was very, very nervous about [that]. She didn't want to go out there by herself as a solo artist. She went out there in the context of a band, which consisted of myself, Charlie, and her. So she got her feet wet, in that situation as The City."
The group, consisting of King, Larkey and Kortchmar, made one album, in 1968, though sales were slow.
Re-enter James Taylor. Not long after the Flying Machine broke up, Taylor went to London. "Kootch" was able to introduce him to Peter Asher who, following his recording career in the British duo Peter and Gordon, was now an executive with the Beatles' Apple label. "It was a very fortuitous situation because Peter had just started working there. James walked in and met Peter and it was the right time for both of them." Asher got Taylor a deal with Warner Bros. Records, and "we all got together in L.A. James was never a big fan of being in L.A. but that's where the action was, and that's where Peter was. And the musicians."
With Asher producing his management client, Taylor arrived seemingly overnight with 1970's Sweet Baby James. The classic also featured Kunkel on drums, with King on piano and backing vocals. And, of course, Kortchmar on guitar.
Just over a year later, Kortchmar, just 24 years old, was recording King's Tapestry, with Adler producing. He's asked if he can close his eyes and picture himself during those sessions 50 years ago.
"Yeah, I remember it pretty well," he says. "It was Studio B at A&M and Lou had us all set up pretty close together, in an intimate situation, to make Carole comfortable. Lou is a genius-level producer and he knows how to get the best out of his artists and his musicians.
"I had played some of these songs at Carole's house. We had rehearsed a bit over there so I kind of knew more more or less what to expect." Things moved quickly. "We recorded three tunes a day." Tapestry went on to win four Grammy Awards including Album of the Year and at one point was the best-selling album of all-time in the U.S.
Wachtel told Best Classic Bands that it was Asher who was responsible for getting session musicians' names on albums.
Kortchmar agreed but added a second benefactor. "That's absolutely true," he says, "and we all owe a tremendous debt to Peter because he put all our names on Sweet Baby James. Lou also put our names on Tapestry. Between those two guys, having our names on those albums made it very easy for people to find us. Keep in mind, before that, the Wrecking Crew, the studio musicians a generation before us, those guys were brilliant and they worked together every day but they were never listed on the records they played on. So they didn't have the same coverage that we had. But since our names were on these big and very influential albums, people knew to call us to come play on their albums. That was a tremendous boost for us."
Related: We spoke to Adler about the making-of Tapestry
Kortchmar and the rhythm section of Sklar and Kunkel were soon doing plenty of session work, individually and collectively, as The Section (with keyboardist Craig Doerge). He's asked if he could describe a typical week during those heady days of the '70s.
"Sessions in L.A. were a 10-1, a 2-5 and a 6-9, three-hour sessions as [mandated] by the musicians union. Now, a lot of the guys worked all day long… I never worked [those hours]. I always wanted to be more of a songwriter and be in a band and write songs, and maybe end up producing records."
So, did he play on scores of hits, like the Wrecking Crew? "I played on Neil Sedaka's 'Laughter in the Rain.' There's one," he laughs.
The subject turns to the making-of Jackson Browne's 1977 album, Running on Empty. "That's a good example of what a gutsy guy Jackson is," he says. "He decided he was gonna make a new album, with new material, on the road. The theme would be songs about the road, describing what it's like to go out on tour. But he decided he was gonna do new stuff, recorded live on stage, backstage, hotel rooms and on the bus, to capture the essence of what it's like to be on the road. We brought a bunch of recording gear with us. We had the great [engineer] Greg Ladanyi with us. He was totally fearless. There was nothing he couldn't do.
"We rehearsed like crazy and then we went out and hit it. First show we did we played 'Running on Empty.' No one had ever heard the song before and the audience responded like they had been hearing it their whole lives. They responded to it like it was already a hit. So then we knew we were in business. And they responded [the same way] to those other songs. Fantastic songs. He's so brilliant. And his people, his audience, will follow him. They believe in him. So they'll take the same chance he's taking."
Related: Our Album Rewind of Browne's romance of the road
He's played with so many greats. Did his role change from artist to artist?
"It's all the same thing. The object is to create something that's terrific and to create music that people are gonna dig. Whether I'm the producer or I'm a sideman, it's all the same thing. Do something that's going to be meaningful. My attitude doesn't change."
Fast forward to the '80s and Kortchmar collaborated with Don Henley for the star's solo albums. "Kootch" was one of the producers on all three releases, and wrote "All She Wants to Do is Dance" and co-wrote eight of the other songs on 1984's Building the Perfect Beast, a three-million seller. Five years later came The End of the Innocence, with another six songwriting collaborations, and 6x Platinum.
He's asked to describe the studio vibe. Was it loose? All business?
"The answer is: both of those things are true," he says. "It was loose and it was all business. It was loose in that we didn't have a budget or a time constraint in making the records. It was gonna be done when it was done. It's not like we wasted a lot of time, but we took our time in getting stuff right and getting into Don's comfort zone. I would work on tracks, of possible songs, maybe have a title or something. I'd play it for Don. And if he liked it… 'yeah, I can write to that'… and we would go in and start recording before the song was written.
"And Don would go out and he would play it… drive around in his car, play the track, and sure enough, come up with great lyrics because he is a great, great lyricist. It was inspirational because I knew if I came up with something that he dug, we'd be in the studio the next day recording it! Right away! I loved that. I loved the spontaneity of that, and that there was nobody leaning over our shoulders saying yes or no except Don and me. We worked very well together and had a great time."
When we spoke, Kootch was getting ready for his tour with the Immediate Family. He's asked if it's difficult to choose what covers they'll play. "We're a cover band that plays all original material," he says, with no lack of irony. "All the stuff we play is stuff that we wrote or co-wrote. We arrange everything for three guitars, bass and drums.
"If it fits us and we like it, the five of us can play just about any song and make it ours. I've been playing with Russ and Lee for more than 50 years. And with Waddy, I'd say 45 years.
"We've been at it forever; we've been doing it our whole lives."
When the Immediate Family tours again, tickets will be available here and here.
Watch them perform "New York Minute," a song Kortchmar wrote (with Henley and Jai Winding)
Related: Our 2021 interview with Waddy Wachtel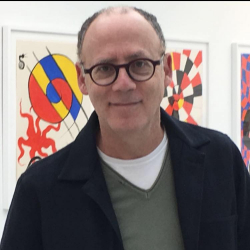 Latest posts by Greg Brodsky
(see all)