Lou Adler on the Making of 'Tapestry,' Carole King's Central Park Concert Film, and More
by Greg Brodsky
Carole King's triumphant May 26, 1973, homecoming concert on the Great Lawn of New York City's Central Park has been made into a new feature-length concert documentary, Home Again: Carole King Live In Central Park. The film, presenting the musical icon before an estimated audience of 100,000, premiered Jan. 19, 2023, in New York. It will then be released wide, via Abramorama, on King's birthday, on Feb. 9 via an exclusive stream on The Coda Collection. Directed by George Scott and produced by Lou Adler and John McDermott, the film presents the complete multi-camera 16mm footage filmed and recorded by Adler in 1973 but never before released.
Adler, born Dec. 13, 1933, is one of the music industry's most legendary behind-the-scenes figures. His lengthy career includes many early collaborations with Herb Alpert, including co-writing "Wonderful World" with Sam Cooke. In 1964, he founded Dunhill Records, which soon became the home for many of the decade's popular recording artists including the Mamas & the Papas and the Grass Roots. In 1967, Adler was among the small team that produced the epic Monterey International Pop Festival. That same year, he sold Dunhill and founded Ode Records, and entered into a distribution agreement with his pal Herb Alpert's A&M Records. Ode's broad roster also included the soundtrack for The Rocky Horror Picture Show, for which he produced (with Michael White) the 1975 motion picture.
Ode's biggest star was Carole King. Her 1971 album, Tapestry, which Adler produced, helped define the singer-songwriter genre and won four Grammy Awards, including Album of the Year, Record of the Year (for "It's Too Late") and Song of the Year (for "You've Got a Friend"). For many years, it was the biggest selling album of all time; its worldwide sales are estimated at 30 million copies.
Adler attended the film's premiere at the IFC Film Center and, in an interview with Best Classic Bands, spoke about the concert, the making of King's Tapestry album released the day after her 29th birthday, and a broad range of other topics from his career, now in its seventh decade.
Best Classic Bands: You said at the film screening that when you presented Monterey Pop you realized that anything that's truly unique and a cultural event has to get on film. The Central Park concert must've been some expense!
Lou Adler: It was nothing compared to what it would have been today. It was a bargain. That's probably a couple of million dollar shoot today, with what you would have to do with your unions, security, lights and everything else. In that day, fortunately, if it meant getting something creatively, I had no qualms about spending the money, if I felt it should be done.
How much time did you and promoter Ron Delsener have to put it together?
Maybe six to seven weeks before the show.
It sort of progressed in how big it got because we didn't have a meeting to lay out what we were going to do as to the filming. It all happened that day. The production manager kept coming to me, "How many cameras you want?" and I kept saying, "How many can you get?" And eventually he got 12 cameras and 12 operators.
The film features quite a few closeups of the well-behaved crowd.
The music dictates a lot of that. Carole was in the singer-songwriter [genre]. Her audience, Joni Mitchell's audience, James Taylor's audience… it [spans] across decades. It's not just 19-22-year-old kids. Even today, new people are discovering the music.
The sound quality was incredible.
It was just perfect. My engineer, Hank Cicalo, who did all of Carole's albums at Ode, and before that had done a lot of jazz, could get the horns very well. And then as far as piano and voice, he was the best.
Watch the official trailer of Home Again: Carole King Live In Central Park
Let's talk about the Tapestry album. Are you able to close your eyes and picture yourself in the studio?
Oh, yeah. Carole talks about it in the beginning of the documentary. That was quite a change for her. She was so enamored with those musicians. And it was all so fresh. We knew them because they were the best of L.A. To have them all agree, especially the horn section—that's an all-star horn section. Every one of those guys is a "top seat" [studio musician] with his instrument.
And she toured, which she was generally reluctant to do.
When they all agreed to come out with us, that was the difference in her saying, "Let's go." She didn't like to do anything where she wasn't sitting at a piano and presenting a song.
Several of Tapestry's songs are older compositions. At what point did you know that those 12 songs were "it"?
We finished the album and I came out of the studio with [guitarist] Danny Kortchmar, and he said, "What did you think?" And at the time, Love Story was the biggest movie, and it had the tagline, "Love is never having to say you're sorry." And I said I think we have the equivalent of Love Story in the music business. I think it's the soundtrack of a lot of people's lives. We picked 12 of the 14 we recorded. And every song was so solid.
[In 2021, Best Classic Bands asked Kortchmar about recording the album. "Lou had us all set up pretty close together, in an intimate situation, to make Carole comfortable," he said. "Lou is a genius-level producer and he knows how to get the best out of his artists and his musicians.
"I had played some of these songs at Carole's house. We had rehearsed a bit over there so I kind of knew more or less what to expect." Things moved quickly. "We recorded three tunes a day."]
How was the sequencing decided?
Usually, when you start sequencing an album, you always have those one or two and if you're unlucky three [tracks], where you don't know where they go. Trying to hide them, really. I didn't have any of that. I could have put any of those songs in any order. I think we ended up with a pretty good sequence.
For a while, it was the biggest selling album of all time.
And it remained that way for a long time and then it became the biggest selling album by a female. It was on the charts for years.
Many artists point to you and Peter Asher as the ones who first credited musicians on albums. What made you decide to do that?
That goes way back. I was brought up on all different kinds of music. But I know that jazz albums gave the musicians credit but so-called pop music didn't. The first time I did it was a Mamas & Papas album in 1966.
I connected with those musicians and spent so much time with them. I felt that in the way that I produced records, they had so much to do with it, and so much input. It wasn't just guys who were reading off sheet music.
You produced Johnny Rivers' first several albums. How did the two of you meet?
It's quite a story. It was on the Sunset Strip. I came down to see a comedian that was playing a club on La Cienega and the first show had [already] closed off so I had to wait a certain amount of time to go to the second show. And a couple of clubs down, was a place called Gazzarri's. And I just happened to go in there and Rivers was on stage with a bass player and drummer. And people were dancing. That was unusual at the time to see people in suits and ties, other than what you saw on Dick Clark. I found his beat, his rhythm and presentation of all of these hits, that I loved. I think he searched me out at the end. I had been recording the Everly Brothers and he had some friendship with them. He left that job and went to the Whisky a Go Go [for a residency] and I did that live album with him.
You directed the 1978 Cheech & Chong film, Up In Smoke. How did they come to join Ode?
I was in the bar area of the Troubadour on a Monday. That was Hootenanny night where 90 percent of the acts weren't signed to a label or had management, and they were auditioning. And a girl came up to me and said you should catch this next act. I went in and Tommy and Cheech were on stage. They happened to be doing the dog act. They go around in a circle, smelling each other's butts. I just thought they were hysterical and had no idea what I was going to do. I had not [really] dealt in comedy but I just knew that I wanted to be involved with them.
What were your expectations for the movie?
We tried to put the movie together for around seven years but you can imagine going into a studio like Paramount saying, "I've got this idea for a movie about marijuana that stars a Mexican and Chinese guy." Not too many would say, "We've gotta do this."
[Up In Smoke, with a budget of approximately $2 million has taken in a reported $104 million at the box-office.]
Can we talk a little bit about David Crosby? [The announcement of his death arrived the day before this interview took place.]
We're in a zone where a lot of people are dying. Everyone's reaching those kinds of ages. And you accept it. Even though I wasn't in an ongoing, close relationship with him, he comes from that part of L.A., and it was a shock to me. He's one of the great harmony vocalists of all time, in pop music, and though he wasn't perceived as a great writer, he wrote some really good songs. And introduced us to Joni Mitchell, in a way.
Watch Croz perform with Buffalo Springfield at the Adler-produced Monterey International Pop Festival
How often do you still see your peers?
I see my wife and kids! It turns out that Neil Young actually became my brother-in-law. [Adler has been married to actress Page Hannah since 1992; Young married her sister, Daryl, in 2018.] So I see Neil quite a bit. [The Mamas & the Papas'] Michelle Phillips and I talk quite often. A lot of them are no longer around.
Herbie [Alpert] and I talk three to four times a week. We're dearly close friends. How about that he's on the road 200 days a year?! He loves it. He loves playing.
You're 89… what's next?
Well, I know the number that's next. A bigger number.
Additional theatrical screenings of Home Again: Carole King Live In Central Park in other U.S. cities are listed here. International markets will also be announced.
On Feb. 10, a live album, Home Again, will be released digitally via Ode Records and Legacy Recordings, the catalog division of Sony Music Entertainment. Pre-save the album here.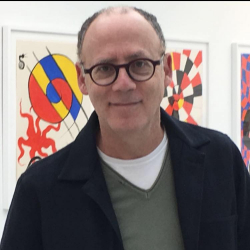 Latest posts by Greg Brodsky
(see all)