Recording CSN&Y's 'Déjà vu': Engineer Bill Halverson Remembers
by Harvey Kubernik
Before he worked on Crosby, Stills, Nash & Young's 1970 Déjà vu album, engineer Bill Halverson already had an established history with the musicians and Atlantic Records: He had toiled behind the dials the previous year for the debut Crosby, Stills & Nash album.
"I was a big band guy and a vocal group guy who was in love with the Four Freshmen and the Hi-Lo's, which really served me helping the Beach Boys and set me up for Crosby, Stills and Nash," said Halverson in a 2007 interview we conducted.
"By 1969, I had done a lot of sessions but not a full album. So, I asked the person at the booking office if I could put my name on the Crosby, Stills and Nash album and they said they'd get back to me. And they said OK. I had done one demo with Stephen, '49 Reasons.' I was managing Wally Heider's [recording studio].
"I was leaving Wally Heider's and cleaning up and [manager] Elliot Roberts walked in and said, 'The guys have started their next album without you and really want you to come on up and be the engineer.' The following Monday I walked into Studio C at Heider's in San Francisco for the first time. The roadies were there. [The band was recording] 'Almost Cut My Hair.' I learned a trick when recording Cream with double stacks of Marshall amps where if I aim the mic right the amp actually acts as a baffle.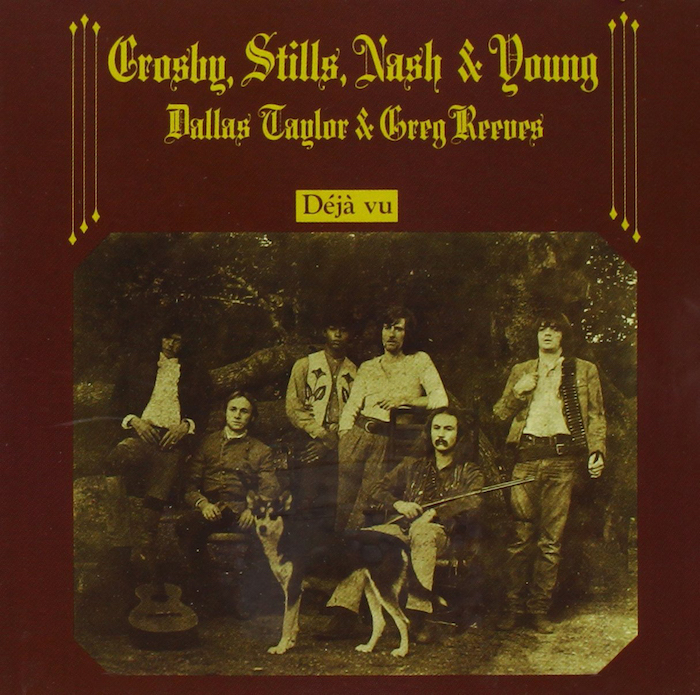 "Déjà vu was a lot harder than the first one. The CS&N album they rehearsed for three months and went ahead and recorded it. Three nights into the first album sessions, Ahmet [Ertegun, Atlantic co-founder and president] brought Phil Spector by and we played him 'Suite: Judy Blue Eyes' and 'You Don't Have to Cry.' Then they left.
"One of my favorite phone calls, just before Déjà vu was released, was when I was at Heider's and Henry Mancini called. 'Hi. Bill Halverson?' 'Yes.' You did the CS&N album. 'Yes.' 'How did you do the vocals?' 'I just had them sing around one microphone. It's them.'
'I figured it was that. I just wanted to know.'
"I went to the Greek Theater in L.A. for their debut. Joni Mitchell opened. Neil [Young] was now in the band. He added a new dynamic and I've heard that was Ahmet Ertegun's doing.
"A lot of [the song] 'Woodstock' was already recorded, and some of Neil's stuff was already recorded when I got there. I did three weeks up in San Francisco and we moved to Heider's in Hollywood. Then Neil would take the tapes; he didn't like what we were doing, and he'd go to his house, or to Glendale to Whitney Studios to put that pipe organ on.
"I did some of the overdubs on 'Helpless.' We mixed Déjà vu at Heider's. Neil didn't like our mixes, 'cause it was CSN vocals with Neil, and so he'd go mix them on his own, and you'd listen to 'Helpless' and 'Country Girl' and it sounds like Neil Young with background singers," revealed Halverson.
Related: Our Album Rewind of Déjà vu
"They had a rule with CSN and carried it into CSN&Y, and when I worked with them in 1999 again it was still the rule: Whoever writes the song gets final say. And that served them well. I used it with other artists over the years. The art is the writing of the song and then we're trying to be entertaining with it.
"In the studio I was the only one talking to all four of 'em. And the job security was great. They were playing me welI and I got a little percentage of it that I gave away in a divorce. I would mix it with one and the other wouldn't like it, then fix it."
Related: Listings for 100s of classic rock tours
Latest posts by Harvey Kubernik
(see all)