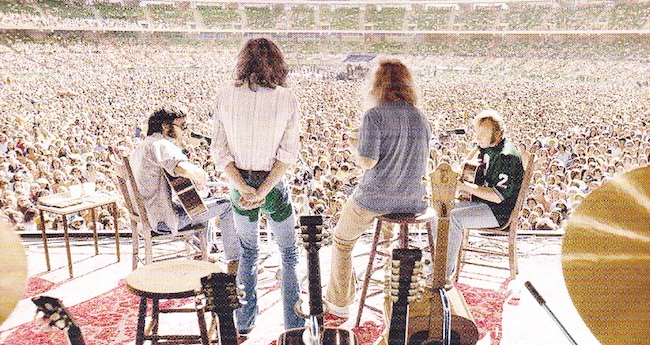 Two different biographies of Crosby, Stills, Nash and Young have been published on April 2. Crosby, Stills, Nash and Young: The Wild, Definitive Saga of Rock's Greatest Supergroup, published by Da Capo Press, is written by David Browne, a senior writer at Rolling Stone and the author of So Many Roads: The Life and Times of the Grateful Dead and Fire and Rain: The Beatles, Simon & Garfunkel, James Taylor, CSNY, and the Lost Story of 1970, and others.
CSNY: Crosby, Stills, Nash and Young, published by Atria Books, is written by Peter Doggett, the British author of You Never Give Me Your Money, the story of the Beatles' breakup and its aftermath, as well as Electric Shock; The Man Who Sold the World, There's a Riot Going On and Are You Ready for the Country.
The publication of the two books is timed to celebrate the 50th anniversary of the self-titled, debut Crosby, Stills and Nash album, on May 29, 1969. Deja Vu, which added Neil Young to the lineup, followed on March 11, 1970.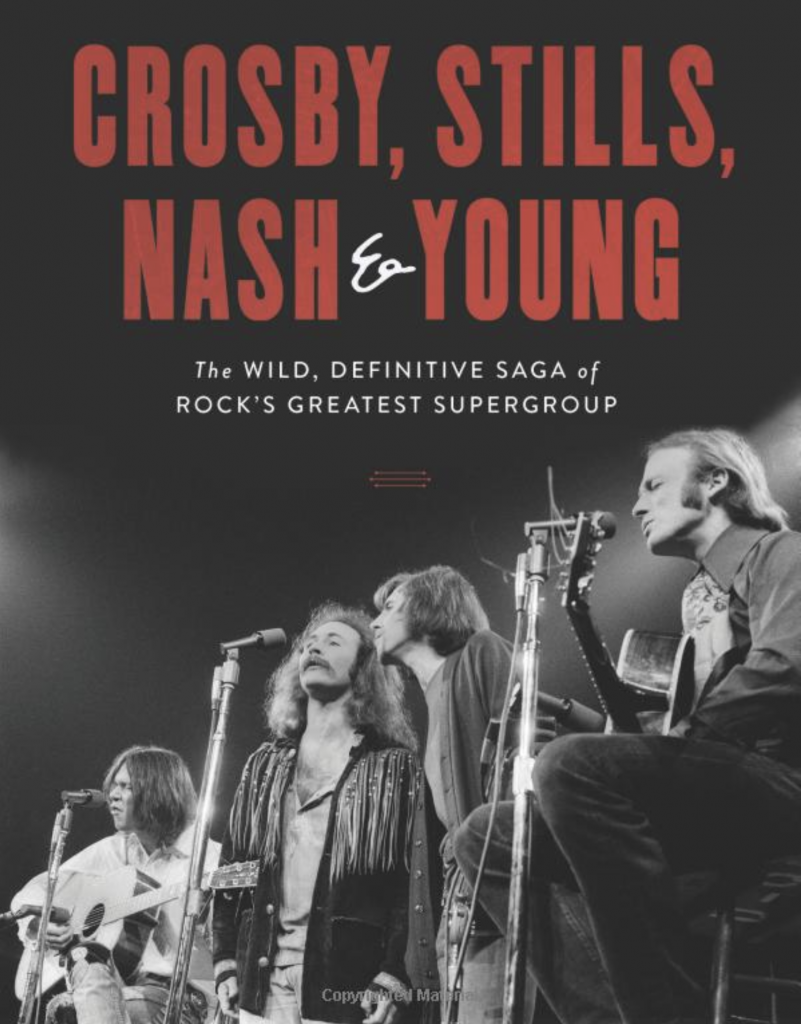 According to an advance description from the publisher, the Browne bio "presents the ultimate deep dive into rock and roll's most musical and turbulent brotherhood on the occasion of its 50th anniversary. Featuring exclusive interviews with David Crosby and Graham Nash along with band members, colleagues, fellow superstars, former managers, employees and lovers—and with access to unreleased music and documents—Browne takes readers backstage and onstage, into the musicians' homes, recording studios and psyches, to chronicle the creative and psychological ties that have bound these men together—and sometimes torn them apart. This is the sweeping story of rock's longest-running, most dysfunctional, yet pre-eminent musical family, delivered with the epic feel their story rightly deserves."
Related: The story behind the Joni Mitchell classic "Woodstock"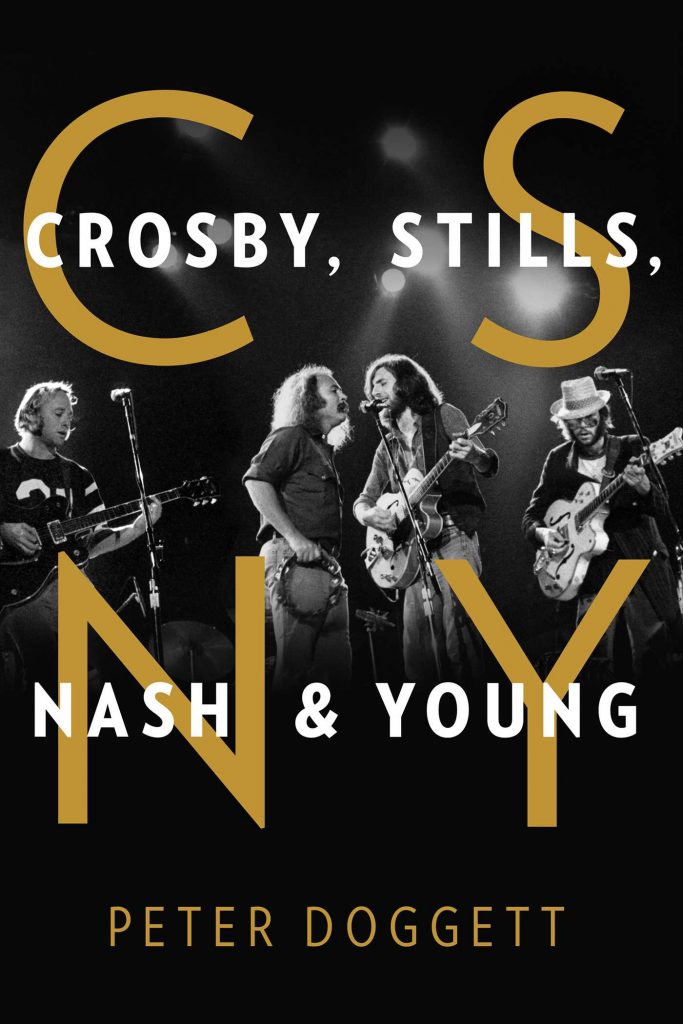 The Doggett book is described by its publisher as the "first ever biography focused on the formative and highly influential early years of 'rock's first supergroup' (Rolling Stone) Crosby, Stills, Nash, and Young—when they were the most successful, influential and politically potent band in America—in honor of the fiftieth anniversary of Woodstock and the formation of the band itself." It includes full-color photographs and "chronicles these four iconic musicians and the movement they came to represent, concentrating on their prime as a collective unit and a cultural force: the years between 1969, when Woodstock telegraphed their arrival to the world, and 1974, when their arch-enemy Richard Nixon was driven from office, and the band (to quote Graham Nash himself) 'lost it on the highway.'"
Watch CSN&Y perform "Almost Cut My Hair" in 1974

Latest posts by Best Classic Bands Staff
(see all)