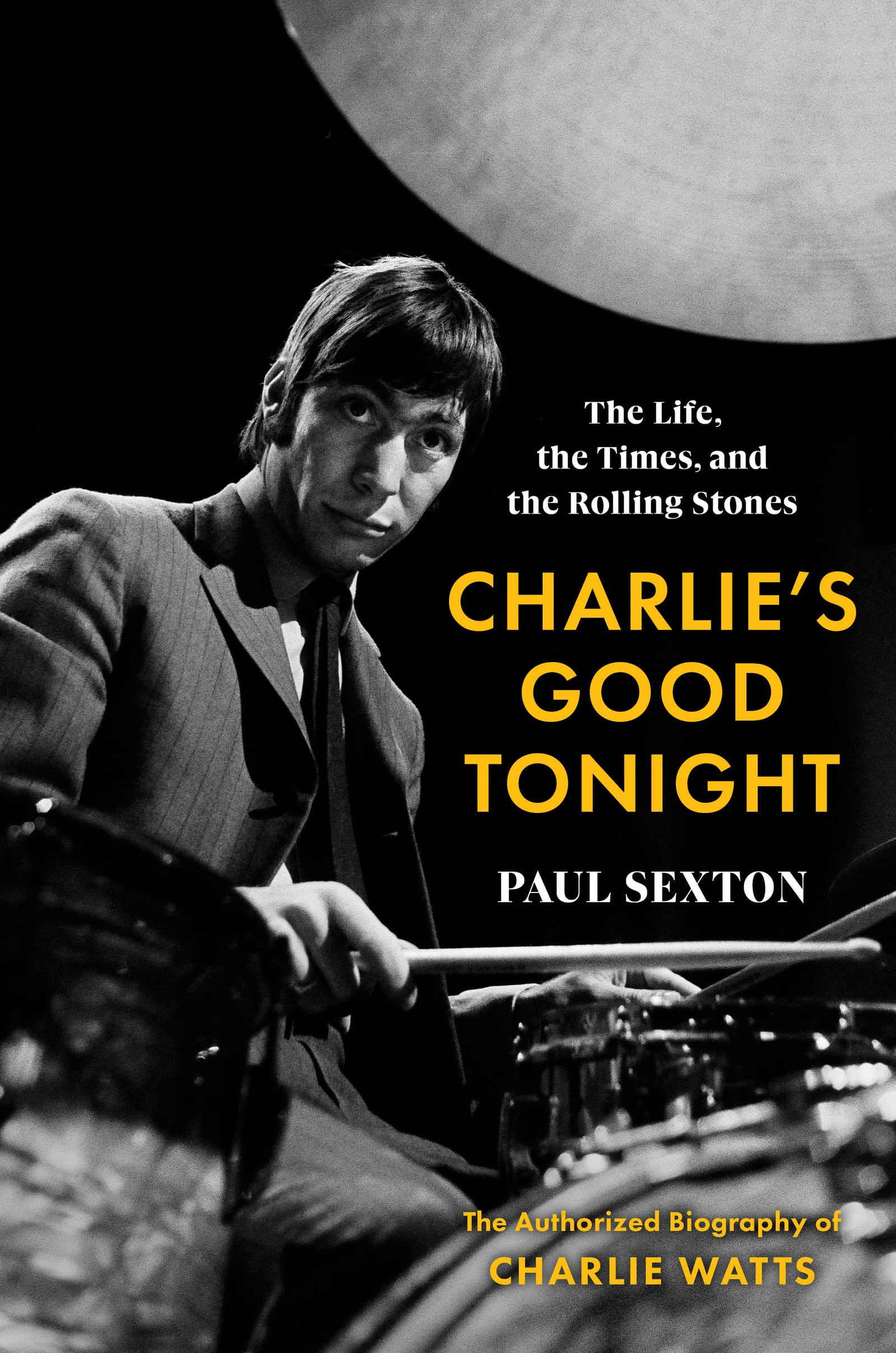 A little more than one year after his passing, Rolling Stones drummer Charlie Watts is the subject of a fully authorized and official biography. The book, Charlie's Good Tonight: The Life, the Times, and the Rolling Stones: The Authorized Biography of Charlie Watts, from author Paul Sexton, arrived in the U.S. on Oct. 11, 2022, from Harper Books. (It was published in the U.K. on Sept. 15 via Mudlark.)
Watts died on Aug. 24, 2021, at age 80. The book's title comes from a comment Mick Jagger made on stage during one of the Stones' 1969 concerts at Madison Square Garden, immortalized in their great live album, Get Yer Ya-Ya's Out.
The biography includes forewords by Jagger and Keith Richards, and interviews with the two, as well as Ronnie Wood, Bill Wyman, and many of Watts' family members, among others.
From the publishers' announcement: Watts was one of the most decorated musicians in the world, having joined the Rolling Stones, a few months after their formation, early in 1963.
A student of jazz drumming, he was headhunted by the band after bumping into them regularly in London's rhythm and blues clubs. Once installed at the drum seat, he didn't miss a gig, album or tour in his 60 years in the band. He was there throughout the swinging '60, the early shot at superstardom and the Stones' world conquest; and throughout the debauchery of the 1970s, typified by 1972's Exile on Main St., considered one of the great albums of the century. By the 1980s, Charlie was battling his own demons, but emerged unscathed to enhance his unparalleled reputation even further over the ensuing decades.
Watts went through band bust-ups, bereavements and changes in personnel, managers, guitarists and rhythm sections, but remained the rock at the heart of the Rolling Stones for nearly 60 years—the thoughtful, intellectual but no less compelling counterpoint to the raucousness of his bandmates Keith Richards, Mick Jagger and Ronnie Wood. And this is his story.
Sexton is an author, journalist and broadcaster who has covered The Rolling Stones, and interviewed all of the band extensively, for some 30 years. He started writing about music for the weekly pop paper Record Mirror while still a teenager in 1977, and his work has appeared in all of the quality U.K. press, most notably The Sunday Times and The Times, as well as in Billboard magazine and countless documentaries and shows for BBC Radio 2. His book Prince: A Portrait of the Artist in Music and Memorabilia was published in 2021. He lives in south London.
Related: The Stones paid tribute to Watts after he passed

Latest posts by Best Classic Bands Staff
(see all)