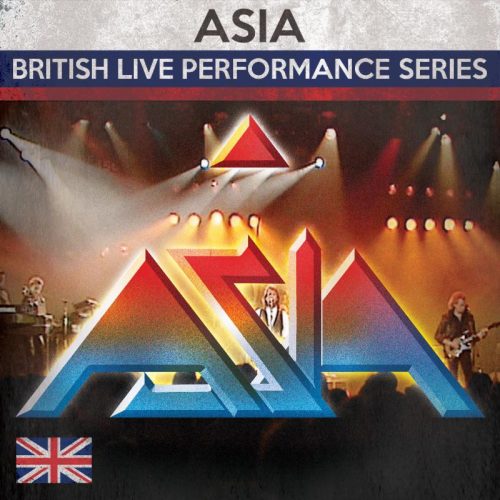 We've been admiring the new British Live Performance Series from Rainman Records, which features concert CDs by many classic rock legends. So when we wrote about the upcoming release from '80s supergroup Asia recently – which will be the eighth release of the series – we saw the opportunity for a great new contest.
We reached out to Rainman who have generously offered one Best Classic Bands reader a complete set of these eight CDs! One of you will receive the following:
Glen Campbell: This 15-song collection from a 1990 performance at the Dome in Doncaster, England with the Jeff Dayton Band, includes the then-54-year-old singer's hits "Gentle on My Mind," "By the Time I Get to Phoenix," "Wichita Lineman," "Galveston," and "Rhinestone Cowboy."
Rick Wakeman: The progressive rock keyboard virtuoso, well known for his work with Yes, offers music from his solo career in a live performance including "Catherine Parr" and "Anne Boleyn" from The Six Wives of Henry VIII and the title composition from Journey to the Center of the Earth.
Belinda Carlisle: The lead singer for The Go-Go's and sometime solo performer has a 17-song collection that spans her full career. Included are such Go-Go's favorites as "Our Lips Are Sealed" and "We Got the Beat" plus her huge solo hits: the #1 "Heaven is a Place on Earth," #2 "I Get Weak," #3 "Mad About You" and #7 "Circle in the Sand." The concert is from a 1990 date in Birmingham, England with a seven-piece band.
Joe Jackson: The new wave singer-songwriter was in the early stages of success when he performed in Nottingham in 1980. His first hit – "Is She Really Going Out With Him" – is here as are the title cuts from Look Sharp and I'm The Man.
Uriah Heep: The British rock veterans enjoyed their biggest success with 1972's Demons and Wizards and that album is represented here with "The Wizard" and "Easy Livin'" – their biggest U.S. pop hit – among this collection's dozen songs, taken from a 1989 performance.
The Buzzcocks: These early entrants to the British punk rock scene formed in 1976. This performance took place in 1990, a year after they re-formed after a decade apart and features their classic lineup of singer-guitarist Pete Shelley, guitarist Steve Diggle, bassist Steve Garvey and drummer John Maher. Highlights include their 1978 hit "Ever Fallen in Love (With Someone You Shouldn't Have)."
Ten Years After: Alvin Lee was one of the guitar greats and this 1990 concert has him leading the blues rock band in a comeback. The CD contains such favorites as "I'm Coming Home" and "Love Like a Man" among a diverse set that includes covers of two Chuck Berry hits "Johnny B. Goode" and "Sweet Little Sixteen" and the blues standard "Good Morning, Little Schoolgirl."
Asia: The '80s supergroup featured singer/bassist John Wetton (King Crimson, among others), drummer Carl Palmer (Emerson Lake and Palmer), guitarist Steve Howe (Yes) and keyboardist Geoff Downes (Yes, Buggles). Their radio-friendly hits "Sole Survivor," "Heat of the Moment" and "Only Time Will Tell" are the latest to be captured live in the series from a 1990 concert in Nottingham.
So what are you waiting for? Enter our contest stat! Since only one of you will win, we'll understand if you can't wait and want to buy some of the titles right away via the links below…
No purchase necessary. Deadline for entries is 11:45PM Eastern time on June 27, 2016. For complete Best Classic Bands contest rules, click here.
[wcc_contest id=23319]

Latest posts by Best Classic Bands Staff
(see all)