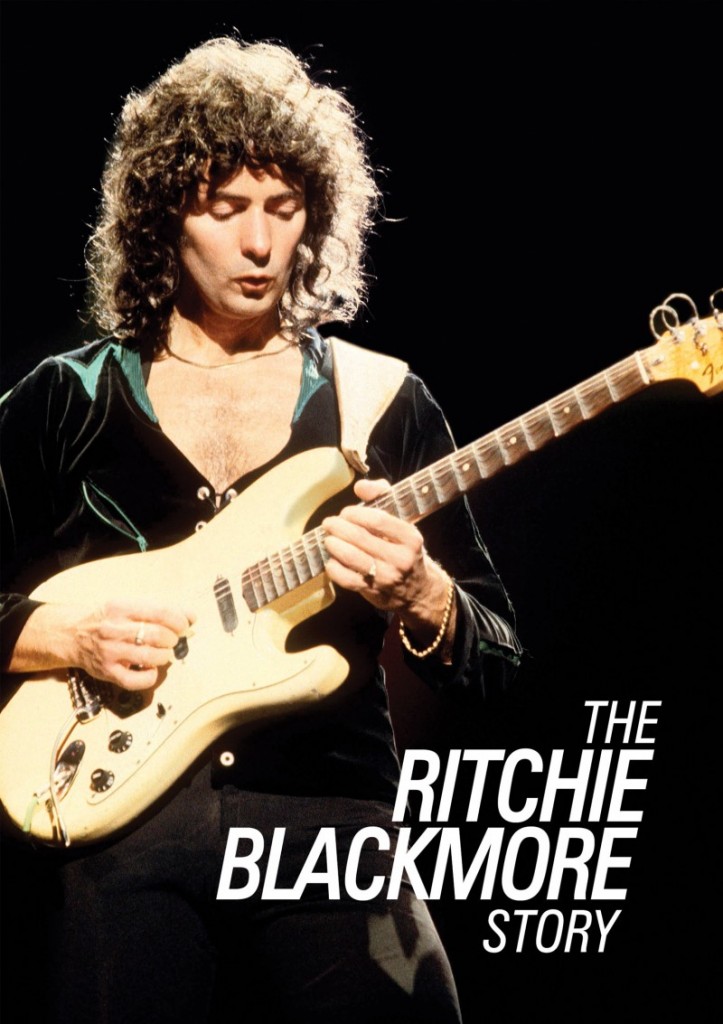 The Ritchie Blackmore Story
Produced and Directed by Alan Ravenscroft
Eagle Rock Entertainment
In A Word: Worthy
The annual dog and pony parade that leads up to the latest Rock and Roll Hall of Fame inductions also evokes a yearly plague of head-scratching about how it all works, who gets chosen and why. Yet even without official confirmation, I have no doubt that this documentary film, whose rights Ritchie Blackmore owns, assured Deep Purple's membership in the Class of 2016.
The timing is simply too auspicious/suspicious (or insert woefully ignored) to suggest anything else. Purple have qualified since 1993, were put forward once before two years ago. I'm certain that longtime Deep Purple manager Bruce Payne made sure this smartly done movie was seen by enough Rock Hall voters since then to allow Purple's historicity, influence and dynamic first run as a classic rock band – from 1968 to Blackmore's '75 departure to form Rainbow – to duly make the band's case for induction. Fellow hard rock founders Led Zeppelin ('95) and Black Sabbath ('06) were already in the hall. It was time already and then some.
Then cite Blackmore's pioneering guitar skills and it becomes a less-than no brainer. "He's a fireball," raves Queen's Brian May here. "He's beyond belief. His technique is incredible. Where did that come from? I have no idea… and this was before Hendrix. Ritchie really is a great originator and creator of the wild electric guitar."
The induction now provides the ideal marketing hook for this doc – one well worth seeing even if it did emerge from Blackmore's camp, as it avoids such common rockdoc tropes as adulation, zeal and beatification of the subject… other than maybe as a guitarist. A multigenerational chorus do sing his praises – current hotshots Steve Vai and Joe Satriani, classic rock vets Ian Anderson, Def Leppard's Phil Collen, Steve Lukather, Lars Ulrich – but then again, the man earns it on his axe. As Purple singer David Coverdale notes in pretty much all seriousness: "We used to call him the Caucasian Hendrix."
Yet just as significant are many of the (many) Deep Purple and Rainbow players over the years that attest to just how interesting if not exciting it is to work with Blackmore. It's almost as if they're saying afterwards, "Who was that masked man?" By the time you make your way through this film – directed by the younger brother of late and legendary BBC DJ John Peel, and a distinguished BBC TV director in his own right – the Blackmore enigma may seem less daunting even if he remains one of a very rare kind.
Otherwise he's quick to admit that he can be sometimes difficult to deal with (but for the sake of the music and not his ego), doesn't mince words assessing his Purple and Rainbow output, and – notoriously private – opens up here quite charmingly… at least as far as an introvert who'd rather be playing than talking can do so. The latter part of the film lingers a bit too much on Blackmore's Night, the medieval cum folk-rock act in which he backs his wife Candice, who is not without talent herself. But the richness of the concert performances, Blackmore's wry reminiscences over beers throughout, the way both subject and medium take each other on their own terms, and the congruence with the Deep Purple HOF induction all sum up here to offer a rock eccentric's life worth witnessing.

Latest posts by Rob Patterson
(see all)