ZZ Top's Gibbons Rocks the Latin Beat Solo
by Noe Gold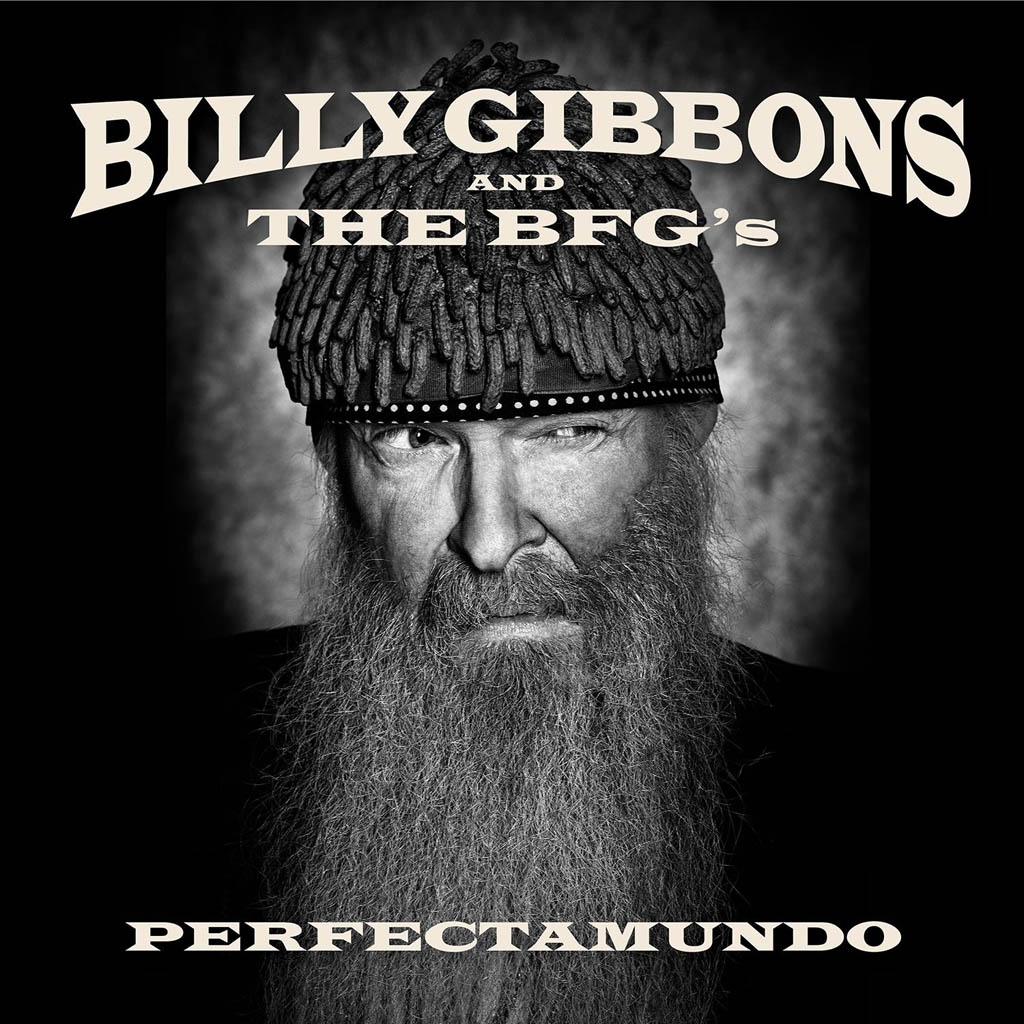 What's that you say? A ZZ Topless album by Billy Gibbons as his solo debut? Yup. And it's been on my car stereo since it came in the mail around Thanksgiving. As the Reverend Willy G. explains on this intimate talking-heads video, "I do like to stay busy, and this project allowed me to take advantage of some ZZ Top down-time. It's an odd twist away from the blues-rock that everybody knows ZZ Top to be."
And stay busy he has. Billy Gibbons and titular combo The BFGs are coming to a venue near you. Fomented on a visit to the Havana Jazz Festival, the very high concept of the set is to "Cubanize what comes naturally," applying the Afro-Cuban rhythms he learned when his classical musician dad sent him off to Manhattan to learn the Latin stylings from Tito Puente, "a very ferocious leader who led me into some wonderful aspects of timing…"
Timing and flavor is also applied to the entire album, which is what I like about it. Perfectamundo is paced like the classic rock albums of old, when folks would pick up a platter and listen to it in the order of the creator's intention on a good sound system while perusing the album art – as opposed to picking off singles on MP3 at 99 cents per. Gibbons leads off with the first two of three classic covers, "Got Love if You Want It," the Slim Harpo tune I first heard by John Hammond Jr. but not just Cubanized, it jumps right into that Fabled Willie G. tone on the guitar. Track #2 is "Treat Her Right," Billy's up-tempo groove on the cautionary love lesson from Roy Head – from Houston, natch – about how to get you some lovin' tonight.
So far so good. Billy Gibbons the musicologist has begun his lecture. Then the deliciously dirty old man kicks in. "You're What's Happenin', Baby" and "Pickin' Up Chicks on Dowling Street," the album's "Tush" nods, are delivered with the swooping licks that the whiskered wizard is known for, with a little Wes Montgomery thrown in. But instead of the unholy ZZ trinity we were schooled on, BFG & Co. is Martine "G.G." Guigui on piano and Hammond B3, B3 player Mike Flanigan, vocalist/bassist Alx Garza and drummer Greg Morrow, with co-producer Joe Hardy offering additional guitar, keys, bass and vocals and Gary Moon also supplying additional guitar. Besides guitar and vocals, Gibbons gets busy on bass guitar, organ, piano, Timbales and other percussion instruments.
So where is the Latino style? Well you have "Sal Y Pimiento" (salt and pepper) spicing up the Puente-style piano with kickass rhumba ritmo, "Hombre Sin Nombre" (man without a name, presumably – and a bitchin' solo at 1:18, right between the eyes), "Quiero Mas Dinero (mo' money, loosely), "Piedras Negras" (black feet) and "Perfectamundo" for starters ("shake that ass, shake that ass!"). It's all there – Tejano, Mexicano, Caribbeano, Afro-Cubano… Slanguish, even. The uninitiated will see this as more Tex-Mex than Cuban, with a Santana vibe. Well, Ry Cooder interpreted the salsa his way, and this is Billy Gibbons, so it's decidedly slide-worthy, but Santana? No, Señor. The solo on "Quiero Mas Dinero" is a case in point. The album's only blemish is also illustrated on this track – a perhaps overmuch reliance on digital studio tricks and portatune. But hell, all is forgiven when the guitar kicks in and the reverb, echo and feedback bounces round on the bass.
Same verdict on the blues classic "Baby, Please Don't Go," much-interpreted by the likes of Big Joe Williams, Lightnin' Hopkins, John Lee Hooker and Big Bill Broonzy, perfected by Muddy Waters and blue-eyed-souled by Van Morrison. Gibbons' version is totally pulverized.
Lest you think this is a guitar hero album, Billy goes out on a Jimmy McGriff groove, powered by organ player Mike Flanigan leading the call-and-response of "Let's have a party… fiesta!… Let's have a ball." I did. And I can't sit still as I write this with my headphones on.
ZZ Top have big 2017 tour plans. Click here for dates and ticket info.