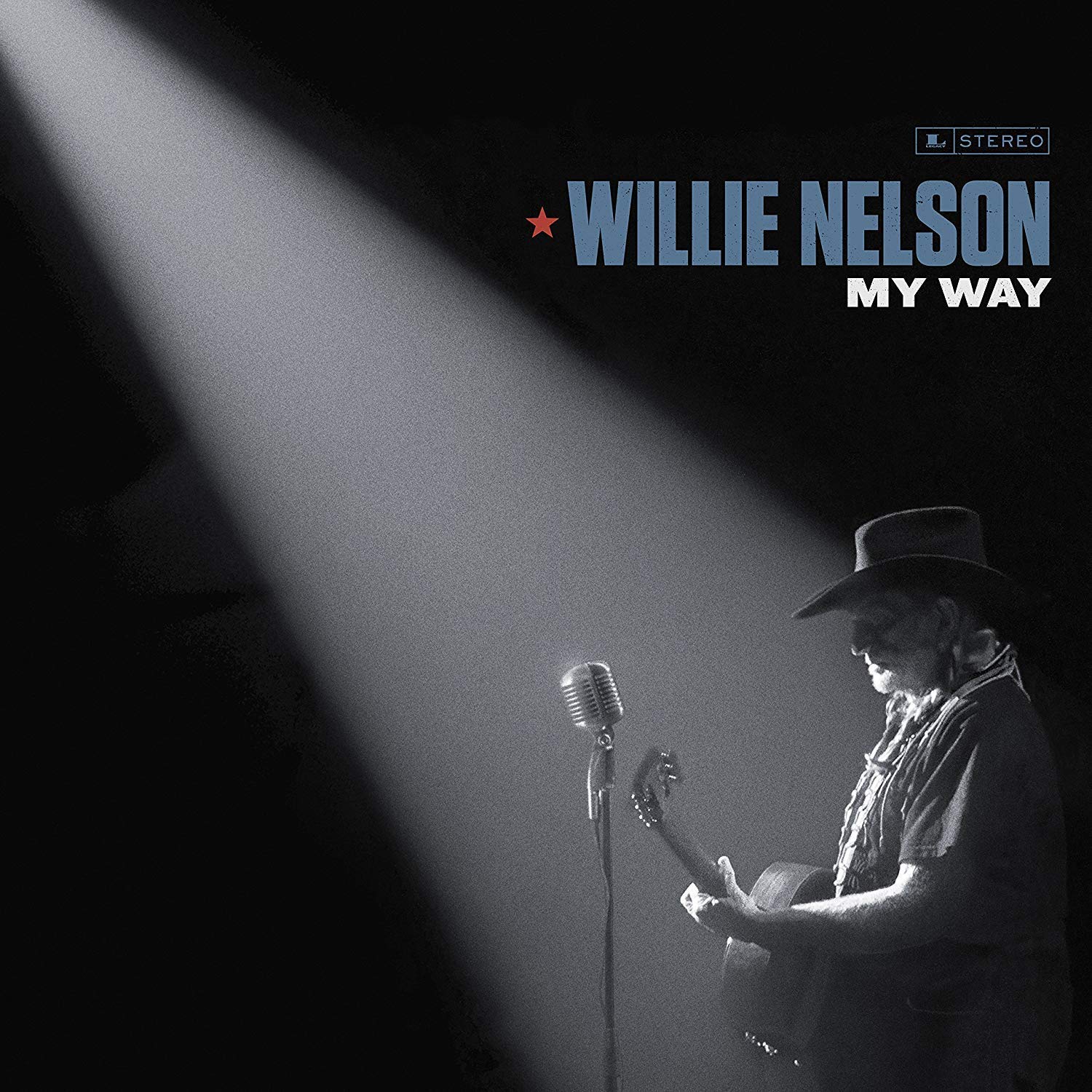 My Way, Willie Nelson's studio album of standards and classics popularized by Frank Sinatra, has won the Grammy Award for Best Traditional Pop Vocal Album. The album, via Sony Music's Legacy Recordings (his 12th for the label) was released on September 14, 2018. Watch several videos from the album below.
The 61st Grammy Awards were held on February 10, 2019. My Way was Nelson's second new studio album in 2018, following the release of Last Man Standing in April.
The legend, now 85, won the Grammy in the same category in 2017 for Summertime: Willie Nelson Sings Gershwin.
According to the press release from Legacy, "My Way finds Willie swinging his way through some of the most beloved songs in the Great American Songbook. The album—which features lush string and horn arrangements—was produced by Buddy Cannon and Matt Rollings."
Recorded in the spirit of Nelson's 1978 Stardust album (he was one of the first contemporary artists to "cover" the Great American Songbook) and 2016's Summertime: Willie Nelson Sings Gershwin (a Best Traditional Vocal Album Grammy Award winner), My Way pays homage to one of his heroes.
Watch the video for "I'll Be Around"
The original album announcement noted, "Nelson and Sinatra were close friends, musical colleagues and mutual admirers of each other's work throughout Sinatra's lifetime. In the 1980s, Sinatra opened for Willie at Golden Nugget in Las Vegas and the two of them appeared together in a public service announcement for NASA's Space Foundation."
"I learned a lot about phrasing listening to Frank," Nelson said in a 2018 interview for AARP magazine. "He didn't worry about behind the beat or in front of the beat, or whatever—he could sing it either way, and that's the feel you have to have."
Watch the video for "One For My Baby (And One More For The Road)"
The album includes other familiar tracks like "It Was A Very Good Year," "Fly Me to the Moon," "What Is This Thing Called Love" (a duet with nine-time Grammy winner Norah Jones) and the title track.
Watch the video for "Summer Wind," from My Way
Related: Willie recently had some 2018 health issues
My Way Track Listing
01. Fly Me To The Moon
02. Summer Wind
03. One For My Baby (And One More For The Road)
04. A Foggy Day
05. It Was A Very Good Year
06. Blue Moon
07. I'll Be Around
08. Night And Day
09. What Is This Thing Called Love (with Norah Jones)
10. Young At Heart
11. My Way
Nelson has a typically busy 2019 tour schedule. (Tickets are available here and here.)

Latest posts by Best Classic Bands Staff
(see all)