Waddy Wachtel on 'Werewolves,' 'I Love L.A.' and… 'The Poseidon Adventure'
by Greg Brodsky
Guitarist Waddy Wachtel has been a first-call Los Angeles session player for many of the biggest artists in classic rock, recording and touring with such stars as Linda Ronstadt, James Taylor and Stevie Nicks, to name a few. His name often gets mentioned along with the session aces Danny Kortchmar, Leland Sklar and Russ Kunkel, and for good reason: they've worked together for over five decades. In 2021, the four, along with "newcomer" Steve Postell, released their first full-length album as a unit, calling themselves The  Immediate Family.
Produced by the band, the new album features mostly original songs as well as two live bonus tracks: the Warren Zevon favorite "Johnny Strikes Up the Band" from Excitable Boy, which Wachtel produced with Jackson Browne, and the Kortchmar/Browne composition "Somebody's Baby."
Listen to "Things To Do in Denver When You're Dead" from the album, which Wachtel co-wrote with Zevon and LeRoy Marinell
They're also the subject of a documentary, Immediate Family. It's been the darling of film festivals wherever its been shown and has been acquired by Magnolia Pictures for North America. The studio will bring it to theaters beginning in December 2023. (Read our interview with the film's director.)
In the first part of our interview, Wachtel talked about how he got his start, how the producer-manager Peter Asher was instrumental in furthering his career, and how he got his nickname.
In part two, we asked the guitarist about some memorable songs he recorded with Warren Zevon, Randy Newman, Stevie Nicks and Kim Carnes, plus his wild story about acting in the 1972 blockbuster movie, The Poseidon Adventure.
You performed in the Everly Brothers' band with Warren Zevon in the early '70s. And in 1977, you produced his Excitable Boy album with Jackson Browne. Tell us how you wrote the opening lyrics to "Werewolves of London."
I had been in London and I came back and I was going to a session in Hollywood. I stopped by my friend Roy's house [LeRoy Marinell]; he was the third writer on the song. And Warren was there. I walked in and Warren says, "Oh, man, I can't believe you're here! This is perfect. Phil Everly called me and said, 'You guys need to write a song called "Werewolves of London.'"
And I said, "What?!?" And he says that Phil saw this horror movie and that was the name of it and said we should write a song with that title.
[Diltz' iconic works are available for purchase at the Morrison Hotel Gallery, which he co-founded.]
So, because I had just been in London, I said, "Okay, fine." Roy had this guitar lick sitting around for a couple of years. We had tried to put it in a million different songs and it never clicked. And I said to Roy, "Play that f*cking lick." And he started playing that lick. (hums the first few notes) I just looked at Warren and spit out the first verse at him. I had just been there, walking down the streets of Soho in the rain going to this restaurant called Lee Ho Fook's. I gave him that first verse, just like that, right in his face. And he says, "Yeah, just like that… keep going." And I'm thinking it's a wolf, so I gotta say, "Ah ooh…" (sings)
I said, "That's it. I gotta go. You can finish it. I gotta go to work." (laughs)
People told me that the restaurant had put up a big sign pointing to a table that read, "This is where Warren Zevon sat when he wrote 'Werewolves of London.'" Warren was never there… Warren was never at your restaurant. (laughs)
That's you on guitar on Kim Carnes' 1981 smash, "Bette Davis Eyes." Did you know it was a hit when you were recording it?
There are several guitars. I'm the one in the background. [The main guitar is Craig Hull.] I do the dog-sounding sound. That was cut at Record One Studio in the Valley. I was done with my work in Hollywood and driving home and stopped into a [nearby] bar for a beer. And Val Garay, the producer saw me and said, "Oh man, I can't believe you're here. I need another guitar player." [Josh Leo, a great guitar player, who was supposed to be on this session, was ill.] I had been working all day but he said, "Check this song out." So I went and heard it and went, "Wow, this is something else" and I said, "I'll just play eights to keep everyone together."
Everything you hear on that record is live. Every note of it. Kim's vocal. Every sound. It all went down when we performed it. I grabbed Val and I said, "I bet you this is a smash. This is a fucking smash." And it was. Val used the monitor mix. It was great. We just "had" it. It happens sometimes.
Your guitar riff, that chugging guitar, on Stevie Nicks' "Edge of Seventeen"… What a unique way to introduce a song!
It's based on echo effects used on a 1979 song by the Police ["Bring On the Night"]. [Producer Jimmy] Iovine played it for me in the studio. I told Jimmy, "I don't use effects. That's not the way to do it. I'm just gonna play it… here, I'll show you." I picked up the guitar and went (chugga chugga chugga) and Jimmy said, "Whoa! That's great!"
And that's you on Randy Newman's "I Love L.A." I love that song! Yet somehow it failed to even chart.
What do you mean? "I Love L.A." never charted? What?
[He's told that it only reached #110 on Billboard's Bubbling Under chart.]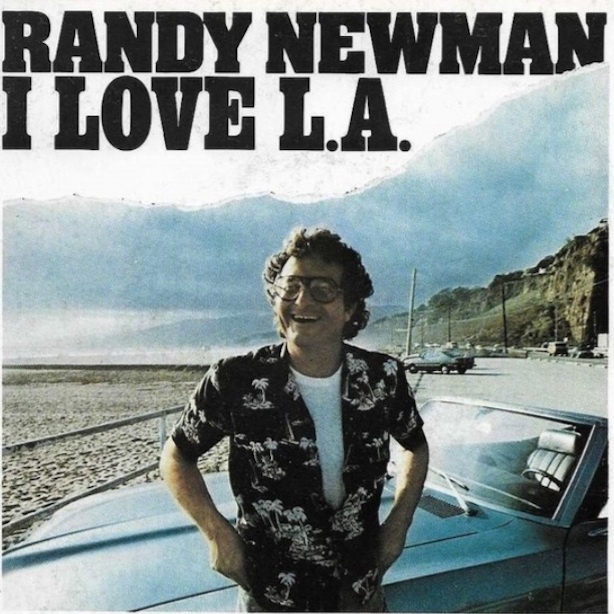 Good lord… that's insane! I'm just realizing that I live in L.A. and of course it's being played on the radio all the time here. Wow, I never knew that. That's astounding. It's an anthem. Living here, I have a different impression of it.
The solo is Luke [Steve Lukather]. They cut that with Toto and one of the producers said, "Okay, it's done." And Randy said, "It's not done until Wachtel plays on this." I came in and was really flattered and honored. I heard the intro and I said there needs to be a "dirty" guitar on the opening, so I put that on there. (mimics the opening notes) And then I do the answer to "I Love L.A." (mimics da-da-da-da-da-da)
When Randy was inducted into the Rock and Roll Hall of Fame, what song do we play? Of course, "I Love L.A." Tom [Petty], Jackson [Browne] and [John] Fogerty played with him. I'm there slinking around.
Tom's roadie said to him, "What do you want to play to?" And Tom said, "Is Waddy playing?" And the roadie says, "Yeah." And Tom says, "I don't care what I'm playing to then. It doesn't matter." We had a ball.
You appeared in The Poseidon Adventure, performing with a band when the ship capsized. How did that come about?
A lot of us died in that scene! (laughs) It was wild. I was doing sessions and I got called to be on the scoring date of that film. We cut the main song and a couple of other things and all of a sudden the director of the movie just walked around the studio and looked at us, the rhythm section, and goes, "Him, him and him… I want them in the movie." "I went, 'What?' You've gotta be kidding me! Four hundred a week? Jeez… alright." It's 1971… four hundred a week? I'll take it. I had to show up at six in the morning, be there all day. Okay. We shot the band scenes.
I was with the Everlys then. I was in town for the main, two-week shoot, and I was back on the road and I got this call that they needed me for a scene because apparently my character lived through the capsize but Carol Lynley's quote unquote brother… the drummer… he died in the accident. So there was supposed to be a scene with me and Carol looking over her dead brother's body.
I said, "That's all well and good but I'm in Greensboro, North Carolina, and Don and Phil Everly aren't going to let me go home to be in a movie so I can't do it. Sorry." It ended my movie career.
A funny aside. Years and years later, when we were in New York doing Keith's [Richards] album [Talk is Cheap], we were staying in a hotel called the Mayflower. And I got in the elevator one night and Gene Hackman is in this elevator. And I'm thinking, "Oh my God… amazing." And he and I were the only ones on the elevator. And I looked at him and I went, "Um, you're gonna find this hard to believe, but we've worked together." And he goes, "You and I have worked together? Where did we work together?" And I said (laughs), "I was in the band in The Poseidon Adventure." And he goes, "Oh, yeah! I remember that!"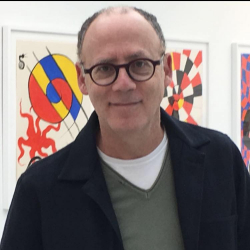 Latest posts by Greg Brodsky
(see all)