Director Talks Documentary on Studio / Touring Legends, Immediate Family
by Greg Brodsky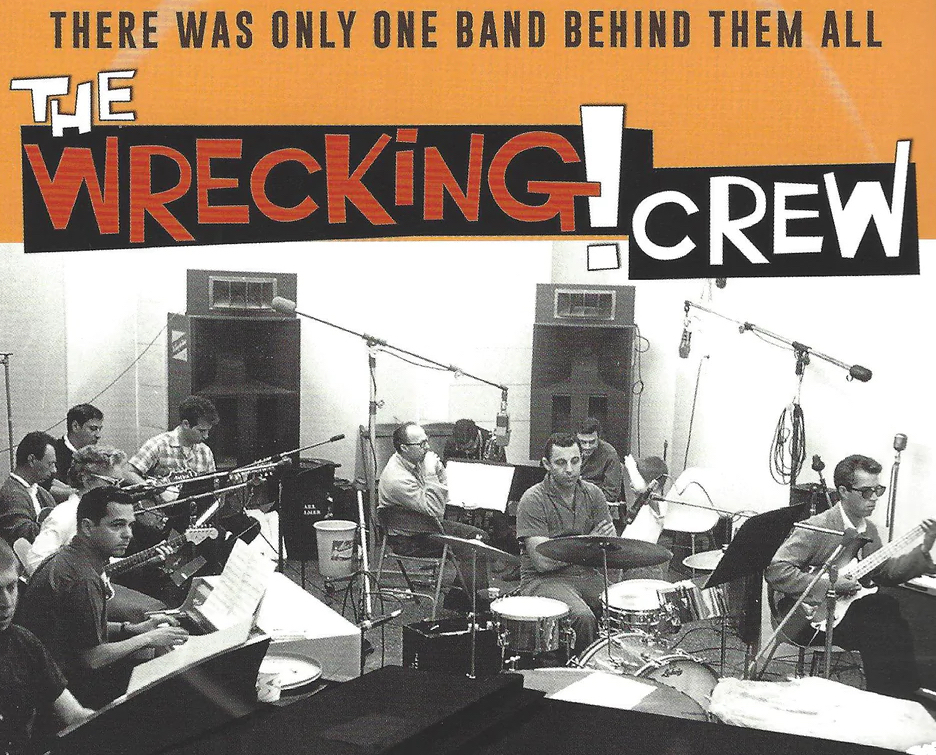 Denny Tedesco spent the better part of two decades working on a labor of love, his documentary film on the Wrecking Crew, the fabled Los Angeles studio musicians who performed on literally thousands of recordings in the 1960s and '70s, including scores of #1 singles. The resulting film, 2015's The Wrecking Crew, introduced even the most knowledgeable music fans to the often "faceless" musicians who backed the Beach Boys, Sonny and Cher, the Mamas and the Papas, the 5th Dimension, and hundreds of others. The film tells the story of drummer Hal Blaine, bass guitarists Joe Osborn and Carol Kaye, a young guitarist named Glen Campbell, and dozens of others, who performed the music on such favorites as "Good Vibrations," "These Boots are Made For Walkin'" and "Bridge Over Troubled Water."
Though it was Tedesco's first time in the director's chair—he also produced the film with several others—he had great access to many of the musicians and recording artists of that era. And for good reason: his late father was guitarist Tommy Tedesco, one of the prominent members of the Wrecking Crew. The movie was well received by the public and critics, with a 95% positive rating on Rotten Tomatoes.
Watch the trailer for 2015's The Wrecking Crew
Tedesco's follow-up project is the logical successor to his first, a film that again centers on a group of Los Angeles musicians. This time, however, the subjects are the four players who backed some of the most successful recording stars of the singer-songwriter era of the 1970s and beyond.
Look carefully at the credits and liner notes for such classic albums as Carole King's Tapestry, Jackson Browne's Running on Empty, James Taylor's Sweet Baby James, and Warren Zevon's Excitable Boy, just for starters, and you'll see such names as guitarists Danny Kortchmar and Waddy Wachtel, bass guitarist Leland Sklar and drummer Russ Kunkel, over and over again, listed as musicians, and in some cases, as songwriters and producers. The four have been performing in the studio and on the road in combinations of two, three and sometimes four, for more than five decades. In 2021, with fellow guitarist Steve Postell, they formed The Immediate Family, which describes their relationship as performing brothers. Their group's name has also become the title of Tedesco's new Immediate Family documentary. It's been the darling of film festivals wherever its been shown and has been acquired by Magnolia Pictures for North America. The studio is bringing it to theaters in December 2023.
In an exclusive interview with Best Classic Bands, Tedesco reminisced about the Wrecking Crew musicians (and film), talks about the new project and explains how the recording and touring environment evolved.
He's asked why the Wrecking Crew members didn't join the singing stars on the road. "In the '60s, the studios were so busy," he says. "The labels would do three-hour sessions and record three songs. It was like a factory… they'd knock out an album in a day! In those days, [the L.A. session guys] would rarely go out on the road. It was a freelance world and someone else would take your seat.
"The Wrecking Crew guys just didn't leave town. If they did, it had better be for a good reason. In 1967, (the heyday of the WC) drummers Hal [Blaine] and Earl [Palmer] and my dad, Tommy, were on more than 400 union contracts each that year. You got paid a lot of money and worked non-stop. [Hal would occasionally do a Vegas show at night with Nancy Sinatra but would be back for an L.A. session the next day.
"But looking at [my father's] logs, I can see when the transition came." Enter The Section.
The relationship between the recording artists and the musicians went beyond the Los Angeles recording studios Sunset Sound and The Sound Factory. As the touring industry got more sophisticated (and profitable), many of these same performers went on the road as the stars' backing band.
"As the singer-songwriters became more successful, they began taking their time," he says. No more cutting an album in a day. "They had more leverage. The labels were buying 'that package.' They were going on the road to support their new album."
Artists began to make real money with lengthier, more sophisticated tours. "The relationship my father had with the artists was different," Tedesco says. "They weren't hanging out after the session.
"It changed when the session guys started to go out on the road with the artists for months at a time. They became families."
Leland Sklar was a gifted student and an ace bass guitarist. He left college to go on the road with James Taylor. He never returned to school. " What if he decided to stay with his science major?," Tedesco asks rhetorically.
Before the pandemic hit, Tedesco filmed interviews with such bold-faced names as Carole King, Linda Ronstadt, Jackson Browne and James Taylor, as well as producer-execs Lou Adler, Lenny Waronker and Russ Titelman, and more.
"When we approached them, it was 'yes' right away. They love these musicians. Linda said it was worth spending the money to get the great players on the album."
After the grueling studio sessions, traveling on the road together was a breeze. There were marathon poker games on the tour bus. "Linda and [her manager-producer] Peter Asher were great players," Tedesco says. "Linda laughed and said she won all the time because she was the only one not stoned."
The camaraderie was the same when the musicians toured with the other stars. "Jackson said he wanted to record an album on the road with the guys," he adds.
The result was 1977's Running on Empty. At 7x Platinum, it's the most successful release of Browne's career. And among the key players in that band are Kortchmar, Sklar and Kunkel, as well as David Lindley on steel guitar, and Craig Doerge on keyboards.
Tedesco sifted through hours of vintage concert footage and recording sessions from that era for use in the Immediate Family film. Vintage photos have been licensed from a variety of sources including such noted music photographers as Henry Diltz, Joel Bernstein and Jim Shea.
One of the highlights of The Wrecking Crew film was when Tedesco arranged for TWC alums Hal Blaine, Carol Kaye, Plas Johnson, and Denny's father, Tommy Tedesco, to be seated at a roundtable, reminiscing about their sessions. He based the technique on scenes from the Woody Allen film, Broadway Danny Rose. "I grew up hearing musicians telling stories. I never went to the studios. It was always at the golf course, dinner parties and such. Musicians want to be comedians. They listen to each other and then zing each other."
He's duplicated that conceit for the Immediate Family documentary. Prior to the filming, Sklar was the only member Tedesco knew personally. But once he assembled the shoot, he recognized the family atmosphere immediately. "They give us the story," he says. "I'm just a voyeur. They've been together so long, they bust each other's chops. They're hilarious.
"After Jackson saw the film, he said, 'I've known the guys for 50 years and I still learned something.'"
Wachtel also watched an early cut of the film with his band of brothers, and told Best Classic Bands, "We were like, gee, who are these f**king guys?," he laughs after seeing archival footage of themselves from the '70s. "It was wild. It was amazing to see a movie about yourself and your brothers.
"Pretty damn impressive."
Watch the sneak peek for the Immediate Family documentary
And here's the official trailer…
Their work continued through the decades, sometimes with just one or two of them, other times with more. Such albums as Taylor's JT, Ronstadt's Living in the U.S.A., and Stevie Nicks' Bella Donna, are on many of their resumes. Sklar has been associated with Phil Collins for decades, on recordings and on the road. Wachtel is Nicks' touring musical director and is a member of the Keith Richards-led X-Pensive Winos.
Related: The story of Nicks' "Edge of Seventeen" and that chugging guitar
The film isn't just about "Kootch," Sklar, Kunkel and Wachtel. "It's all the guys that we know from that era," says Waddy. "There's more than just the four of us. And we try to honor all those guys."
The Immediate Family band includes musician Steve Postell, who's slightly younger than the others. When Postell was around 14, he was at a Taylor concert. "His eyes were focused on Leland, Danny, Russ and those guys. And he would listen to their recordings over and over again. Years later, when he got his first chance to play with them in the studio, Danny said to him, 'It seems like you've been playing with us for years.' And Steve says, 'I have.'" Postell became the logical fifth member of The Immediate Family.
The others are in their seventies yet all continue with a demanding performing and recording schedule. "It's not like professional athletes whose capabilities diminish over time," says Tedesco. "These guys are still together, in some cases for 50 years, to play music. My father once said that his biggest regret was that he stopped playing live. The Section guys never stopped. They love playing with each other."
Kortchmar, Wachtel, Sklar, Kunkel and Postell are finishing up a second album of their own as The Immediate Family and have released a first track, their cover of Sparks' "The Toughest Girl In Town."
As with their 2021 release, they'll look to support it with a tour, working around the ongoing performing they continue to do as hired hands. The Immediate Family concerts feature repertoire from their two albums, as well as favorites that the band members recorded (and often co-wrote).
Related: We also spoke with Wachtel about the film and his bandmates
Tedesco kept busy arranging for the Immediate Family documentary to be shown in film festivals and finding a distributor. It made its World Premiere in 2022 at the Woodstock (NY) Film Festival, where it won the Audience Award for Best Documentary Feature.
To check out more information on the Immediate Family documentary, go to its website.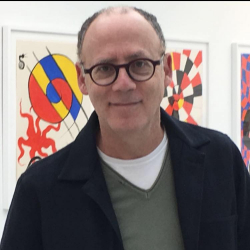 Latest posts by Greg Brodsky
(see all)