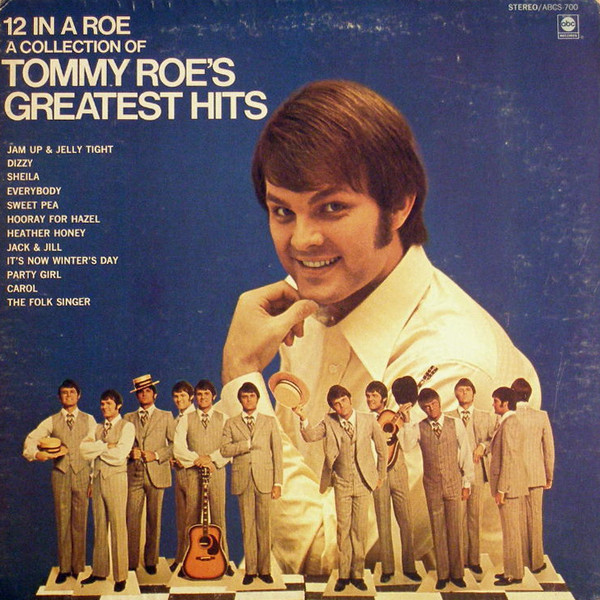 Among the many hitmakers of the 1960s was Tommy Roe who scored six top 10 singles during the decade, two of them—"Sheila" (1962) and "Dizzy" (1969)—reaching #1. Roe announced his retirement on Feb. 8, 2018, saying, "I have so many great memories of the music and of my fans who have supported me through the years. Fifty-five years, to be exact. What a gift it has been for me to share this time with you."
Less than six months later, the singer had quadruple bypass surgery, on July 27.
His Facebook page (since deactivated) had quoted the singer a few days earlier: "This is something that came out of left field, and totally unexpected for me and my family. However, I am so fortunate we found the problem early. I feel confident I will be back to a normal lifestyle very soon."
A few days after the surgery, his daughter offered an update: "Dad's doing good a little sore but he's up in the chair eating and he will walk again in a little while, taking it one day at a time, baby steps. Thank you all for your continued prayers, he's very thankful for the outpouring of love!"
Besides "Sheila" and "Dizzy," Roe also scored with the hits "Everybody" (1963), and the so-called bubblegum songs "Sweet Pea" (1966), "Hooray for Hazel" (1966) and "Jam Up Jelly Tight" (1969).
Thomas Roe was born May 9, 1942, and raised in Atlanta, Ga. (If you thought Tommy Roe was a stage name, you would be wrong.) His first break came when he was asked to stand in on a date which Buddy Holly had been booked for, and a year later Roe recorded and released his song, "Sheila," in 1960 for the tiny Judd Records label in Atlanta. Though the single failed to attract any interest, within two years Roe had signed a recording contract with ABC-Paramount Records who re-recorded and re-released the song.
This time, the now-20-year-old singer earned a #1 pop single with the song which had more than a passing resemblance to Buddy Holly's "Peggy Sue."
More hits followed: in 1963, another song he wrote, "Everybody," reached #3, and in 1966, he scored another pair of top 10 hits with songs he had written, "Sweet Pea" and "Hooray For Hazel."
He returned to the top of the charts once again for several weeks beginning on March 15, 1969, with the smash hit, "Dizzy," which he co-wrote with Freddy Weller. The initial instrumental tracks were recorded on Aug. 22, 1968 in Hollywood, with Wrecking Crew members Hal Blaine, Joe Osborn, Ben Benay, Michael Deasy, and Larry Knechtel. The string arrangement was done by Jimmie Haskell.
Watch Tommy Roe sing "Dizzy"
Roe's final big hit was 1970's "Jam Up and Jelly Tight." His highest charting album was a 1970 greatest hits collection, 12 in a Roe, which reached #21.
His retirement in 2018 brought to an end a career that lasted more than five decades. The singer was one of the rare solo male American pop stars whose career not only survived the British onslaught but thrived during it.
In fact, the Beatles were fans of his, and shared a bill with him on a 21-day tour of the U.K. during 1963. Roe's popularity in England was such that he moved there for several years even while cranking out the hits. In addition to the six top 10s, he placed 21 other singles on the Billboard charts, the last being "Working Class Hero" in 1973.
Related: What were some of the big chart hits of 1966?
Roe published his memoir, From Cabbagetown to Tinseltown and places in between in 2016. His wife, the actress Josette Banzet (Rich Man, Poor Man), died on Dec. 4, 2020. She had been suffering from advanced stages of Alzeheimer's.

Latest posts by Best Classic Bands Staff
(see all)