Tom Petty, in 1996, Runs Down a Dream: 'I Want To Play the Fillmore'
by Mark Brown
Tom Petty walked in through the back door of his management office and flopped in a chair. He'd just driven his Jaguar down from Pacific Palisades, he said, parked in the back, and apparently smoked a huge joint in the lot behind the building. (He did reek of weed; it wasn't even subtle).
It was late 1996. Despite his enormous success, Petty was still hugely disrespected by his record labels. Despite his making millions of dollars for MCA Records, they'd rejected 1989's Full Moon Fever because, as he noted in a later song, "I don't hear a single." After that huge success and that of his 1993 greatest hits album, he moved to Warner Bros. Records. Warner turned his 1994 double-album Wildflowers into a single album, a situation that has since been rectified.  They had him use many of the leftover "Wildflowers" songs on the She's the One movie soundtrack. For a person later labeled "An American Treasure," this was just ludicrous. That's what he was here to talk about. Sort of.
Related: Our Album Rewind of Wildflowers
What was supposed to be 20 minutes turned into 45. And more. Petty kept talking. Deep into his roll, his handler kept giving me glares behind Petty's back. She made "wrap it up" gestures, including the classic throat-slice. He was due at an L.A. radio station for an on-air interview, which he was in danger of missing.
Petty recognized that the recording industry had taken a turn he hadn't anticipated. "When we started this out, we certainly didn't do it thinking we were going to build a career on it," he said. "Now they have schools where you can go to be a rock guitarist or singer or whatever."
"It makes me ill," he said of the music business. "What they call country now is atrocious. What it really is, is bad rock. It was people who couldn't cut it in rock. They've decided to package it as country or whatever.
"I really love making music and I love making records," he continued. "We're a much better rock 'n' roll band that we were in 1976. The trick is to just not really let it become work. As long as it is just fun, it keeps you interested."
The Heartbreakers were in demand also, which brought in different influences. "No one really talks about their other projects too much or what they're doing," Petty said of the band."
Our discussion took place not long after his wife of 22 years, Jane, filed for separation. Petty wouldn't talk about his personal life during our interview, but he admitted that many of his songs are more autobiographical than he realized when he wrote them. "More of it is about you than most writers would care to admit," he said. "I never sought to be a personality or a celebrity. I just want to be a musician."
One of my final questions was along the lines of, "You've done the album/tour/album/tour thing forever. What do you want to do next?"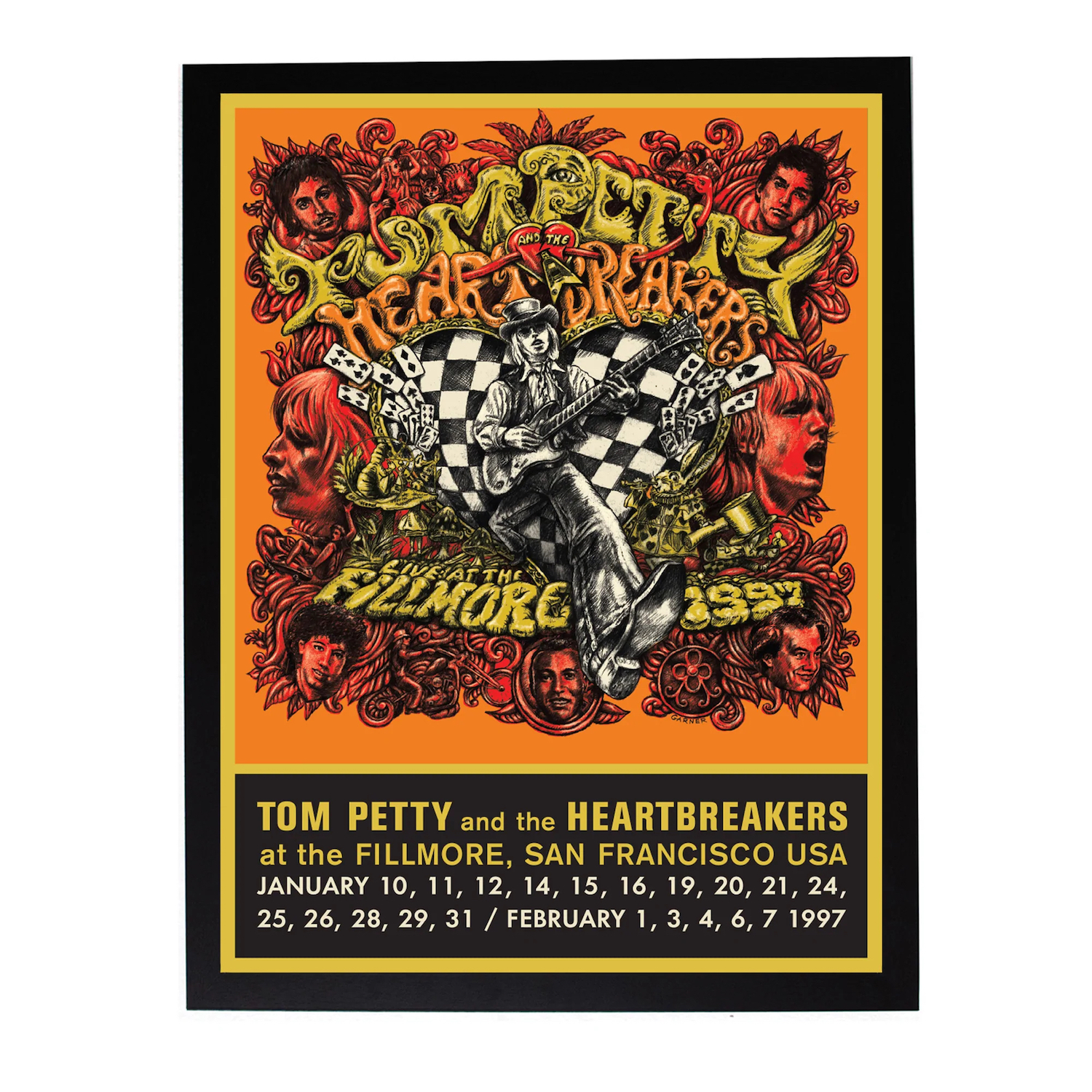 Petty sat for a long minute, and then said, "We just want to play in a place where we can stay for a long period of time without doing the one-night arena thing."
He paused for another moment. "I want to play The Fillmore," he said. "I'm still trying to make that feasible."
It was the print era. I was writing for the Orange County Register, in Southern California. There was limited space, and no one cared that Petty had a desire to do a pie-in-the-sky residency in another city. That news ended up on the cutting-room floor.
Then weeks later, he announced the 20-night run at the 1,100-seat Fillmore Auditorium in San Francisco, a run that has only grown in legendary status as the years went by. It also required promoter Bill Graham Presents to move other artists' schedules around in order to accommodate the Heartbreakers' residency. The San Francisco Chronicle suddenly wanted my story explaining how this had come about. The January 5, 1997, cover story was the interview.
I had to be there. Petty's people provided two tickets for February 1, 1997. I flew up on the cheapest airline and stayed on the couch in the freezing front room at my friend Dave's place in the Haight. Turns out it was Roger McGuinn night, several of whose songs have now turned up on the new Live at the Fillmore release. Petty, guitarist Mike Campbell and numerous others around the band call the stint the band's absolute peak as musicians. Reliving it all through the uber deluxe edition, I fully agree.
Having never seen Petty in anything other than a 20,000-seat arena, the whole "Is this really happening?" feeling kicked in not just for me, but for the entire room. The surreal vibe continued through the final encore, "Gloria," the 32nd song of the night. I'd be surprised if a single person left early. It was otherworldly to hear favorites like "Jammin' Me" right up in our collective faces.
It's not like the Fillmore '97 stand was totally gone for these 25 years. The 40-song final night, six days after my show, was broadcast live nationwide on radio. It was also on the Internet—or, as Petty noted that night, "Whatever that is."
Related: Our feature on the Live at the Fillmore album, from the world's best "cover" band

Latest posts by Mark Brown
(see all)