On the Menu: Supertramp's 'Breakfast in America'
by Greg Brodsky
They had released five studio albums in seven years with solid results and when work began in April 1978, Supertramp devoted more time to their next album than any other. They were nurtured by Jerry Moss, co-founder (and the "M") of A&M Records. The day after getting married, engineer Peter Henderson flew to Los Angeles to join band members Roger Hodgson, Rick Davies, John Helliwell, Bob Siebenberg and Dougie Thomson to begin working on what was to become Breakfast in America.
Its 1977 predecessor, Even in the Quietest Moments… had gone Gold thanks, in part, to a #15 hit, "Give a Little Bit," and A&M was looking for further growth with its follow-up. Instead, they got a blockbuster.
Related: Read about Caribou studios where "Give a Little Bit" and many other rock classics were recorded
Rehearsals took place at Southcombe, their own demo studio in Burbank, CA, named after the cottage in the English countryside where 1974's Crime of the Century was conceived. Recording for Breakfast in America was completed in December with Henderson, now producer with the band.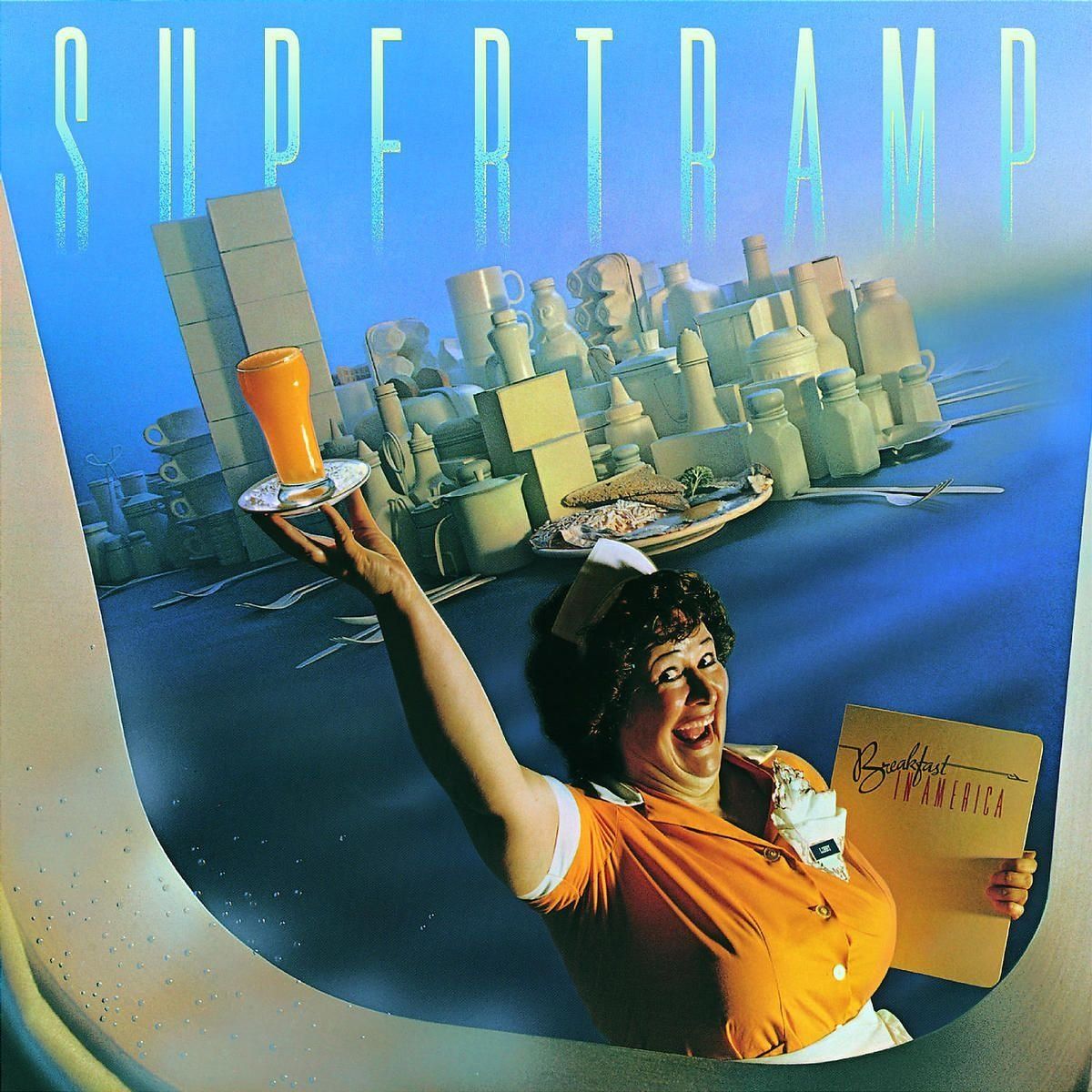 When it was delivered to A&M, one can only imagine the reaction that the label's radio promotion and sales team had when they first heard it. It became a priority for all departments and deserved a great package.
The clever album design depicts actress Kate Murtagh dressed in a waitress outfit carrying a tray with a glass of orange juice on it. Holding it aloft, waitress "Libby" depicts the Statue of Liberty. The view is seen from an airplane window, and objects in the background–salt and pepper shakers, cereal boxes, and so on–are made to resemble the Manhattan skyline. (It would win the 1980 Grammy Award for Best Recording Package.)
Breakfast in America was released on March 29, 1979 and with its first single, the autobiographical "The Logical Song," with Hodgson on lead vocals, the group had the biggest hit of their career.
Watch them perform it live in 1979
The title track is a young English boy's dream of what breakfast in America with the right girl in hand might be like. "Goodbye Stranger," with Davies singing lead, was released in June and became Breakfast in America's second U.S. hit.
The album's highlight is "Take the Long Way Home," which Hodgson describes is "about a guy who thinks he's a real dandy but he's the only guy in the world who does." The song sports a beautiful intro with piano and harmonica.
When you look through the years and see what you could have been
Oh, what you might have been, if you'd had more time
Watch Hodgson perform the song in 2016
[Hodgson told Best Classic Bands that "Take the Long Way Home" was written in 1969 but not recorded until nearly a decade later. "I never felt it fit with the rest of the songs on Crime, Crisis or Quietest Moments," he explained. "But with Breakfast in America, which was a collection of very different, upbeat songs, I felt it did."]
Supertramp played a massive arena tour from March through December. When the band played New York's Madison Square Garden, A&M threw a big party afterwards at a diner, even bringing in "Libby" for pictures. The huge radio support and concert attendance led to giant sales for Breakfast in America. The album reached #1 on May 19, staying there for six weeks and was the year's #5 top-seller. Cumulative sales are a reported 20 million copies worldwide.
Fast forward many years. Craig Carlson, an American restauranteur had opened a restaurant in Paris named Breakfast in America in 2003. However, it wasn't until 2016 that a press agent for Carlson's best-selling memoir, Pancakes in Paris, reached out to Hodgson's management to tell the musician about Carlson's story, years earlier, to seek financial backers for an American-style diner in Paris.
Live Nation France set up a ticket promotion with the restaurant and arranged for Carlson to attend Hodgson's May 27 sold-out concert at Paris' Le Grand Rex. Right after performing "Breakfast in America," Hodgson called out to the audience: "Craig Carlson, are you here, Craig?"
Then in French Hodgson said, "Trois restaurants!" (3 restaurants). "Je visite" (I'll visit). "C'est un bon nom pour un restaurant." (It's a good name for a restaurant). And then the crowd cheered.
Backstage after the show, Carlson presented Hodgson with memorabilia from the restaurant and an invitation to visit the diner whenever he returned to Paris.
When Hodgson tours, tickets are available here and here.
Related: Our review of a Hodgson concert in 2020
As for Davies and Supertramp, the band cancelled their last tour, in 2015, when Davies was diagnosed with multiple myeloma. Those dates would have been their first since 2011. Besides "Goodbye Stranger," Davies also wrote or co-wrote such band favorites as "Bloody Well Right" and "Gone Hollywood." But, wait, there's more… Davies actually performed in 2018 with his "other" band, Ricky and the Rockets.
Watch a clip of their sound check
As of March 29, 2023, the band had not posted anything on their Facebook page since August 4, 2015.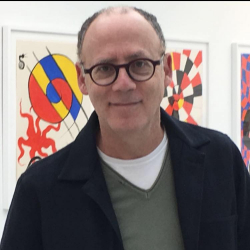 Latest posts by Greg Brodsky
(see all)