Capitol/UMe Records has announced that Steve Miller has opened the contents of his private vault/warehouse to the label, allowing it to access music, footage, photos, memorabilia, artwork, handwritten notes, journals and more to include in his upcoming releases. According to the announcement, Miller brings his entire catalog of recorded music to the label where he originally began his recording career in 1967, including his 18 studio albums, boxed sets, live recordings and numerous compilation albums.
The arrangement includes the multi-platinum Steve Miller Greatest Hits, unreleased recordings and long-form audiovisual projects. UMe will release his catalog projects, while new material will be released through Capitol Records. Miller is in the process of directing the concept and curation for his Steve Miller Band catalog releases. The first Steve Miller project will be announced soon.
Related: BCB speaks with Steve Miller
Miller was a mainstay of the San Francisco music scene in the late '60s. The Steve Miller Band released two LPs on Capitol Records in 1968: Children of the Future and Sailor, the latter including rock radio staple "Living in the U.S.A." Next came Brave New World, which included the hit "Space Cowboy," and "My Dark Hour," which Miller recorded in London with label-mate, Paul McCartney, who is credited as Paul Ramon. He later repurposed that song's guitar riff for the title track to "Fly Like an Eagle."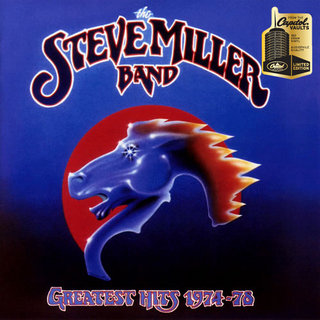 After the band's next few albums, Your Saving Grace (1969), Rock Love (1971), Recall the Beginning (1972) and Number 5 (1970), Miller made some changes to the band, went to Los Angeles and produced The Joker, whose title track became a #1 hit. His next two albums, Fly Like an Eagle (1976) and Book of Dreams (1977). His hits of that era included "Take The Money and Run," "Rock'n Me" (another #1), "Fly Like an Eagle" (#2), "Jet Airliner," "Jungle Love" and "Swingtown." In 1978, Capitol released Greatest Hits 1974–78. Miller had another #1 hit with "Abracadabra," the title track of his 1982 album.
In recent years, Miller has returned to his blues roots. He recently moved to New York, where he is on the board of Jazz at Lincoln Center and the board for the Metropolitan Museum's Musical Instruments collection. He continues to record and is currently on tour.
Watch Steve Miller perform "The Joker" in 2010

Latest posts by Best Classic Bands Staff
(see all)