YES guitarist Steve Howe has announced the date of his new solo album, Love Is. The LP, arriving July 31 via BMG Records, is his first solo release since the all-instrumental Time in 2011. It includes five instrumental tracks among its 10 songs. The update notes that the album was "many years in the making." A first track, "The Headlands," was released on June 8. Listen to it below.
Howe sings lead vocals and plays electric, acoustic and steel guitars, keyboards, percussion and bass guitar on the instrumentals, while Yes vocalist Jon Davison provides vocal harmonies and plays bass guitar on the vocal tracks. The album also features his son, Dylan Howe, on drums.
From the album announcement: "Love Is A River" is the central longer song with several textural shifts, featuring a theme played on 12-string and steel guitars.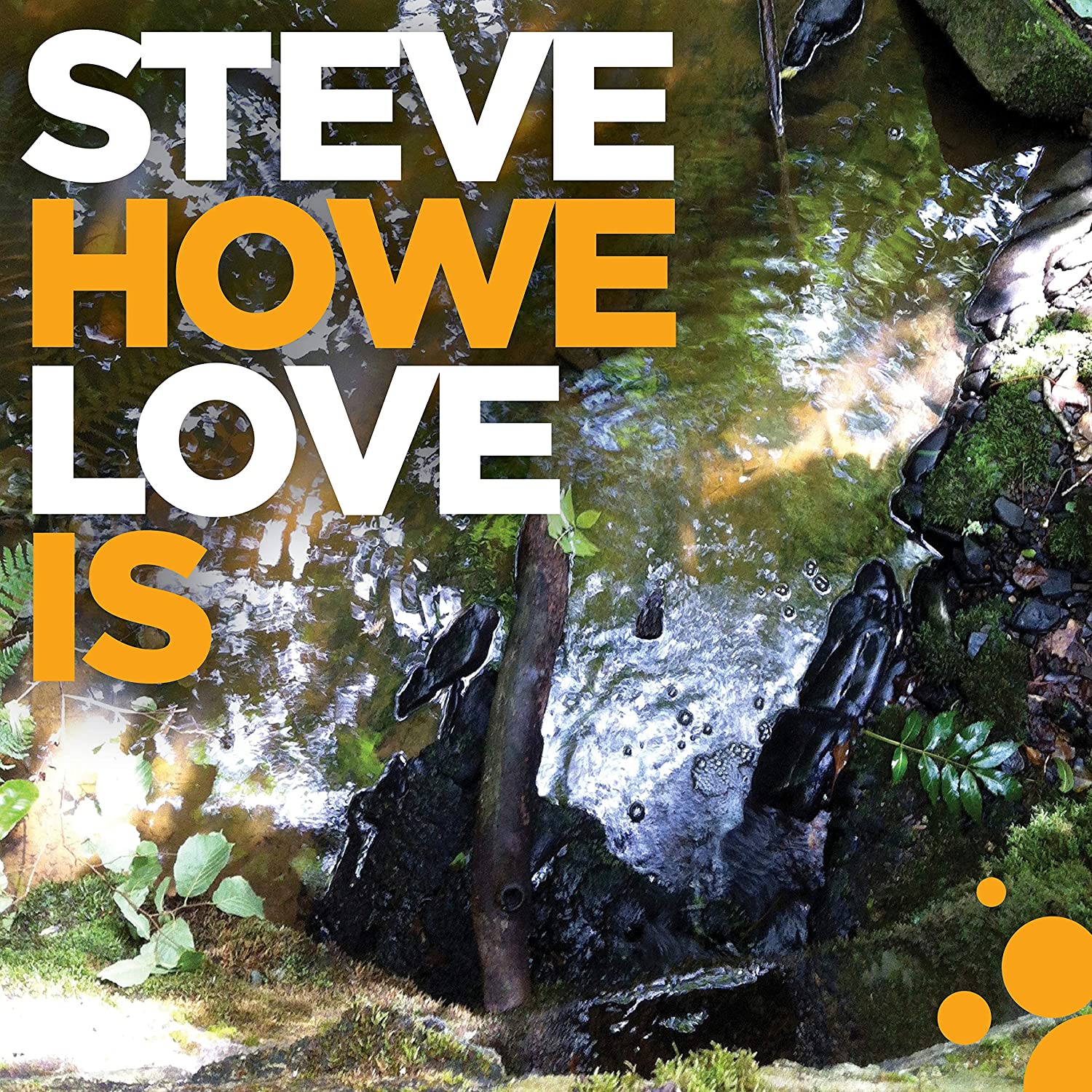 "I called the album Love Is because it hints at the central idea that that love is important but also love of the universe and the ecology of the world is very important," says Howe. "Alexander Humboldt went around the world and recognized we are destroying the planet but that was 200 years ago! We are still destroying the planet and, I suppose, my songs show the yearning I have for the love of nature and how beauty, art and music all stem from nature. There is a theme about those things, love, beauty, ecology, nature and wonderful people.
"'Love Is A River' just seemed a very important track to me, a sort of quintessential track with lots of moods, lots of interesting things going on with steel guitars and acoustic guitars. Further tracks grew from time spent writing in my studio.
"I've been singing for years, mainly in harmony but I've sung lead on lots of my own albums before and I feel that, as I've got older, I've got a grip on that and, hopefully, it's improved over the years."
The album includes the upbeat rock track, "The Headlands," and the jazz-tinged "Sound Picture."
Listen to "The Headlands"
"The instrumentals are like a mood, a place I went to one day, thought this is nice and then I develop that to a point where it's a finished track," says Howe. "There might be key ingredients that I thought about using musically that I like, that I'm drawn to, and then developing them into something."
Steve Howe Love Is Track Listing
1 Fulcrum *
2 See Me Through
3 Beyond the Call *
4 Love Is a River
5 Sound Picture *
6 It Ain't Easy
7 Pause For Thought *
8 Imagination
9 The Headlands *
10 On the Balcony
* instrumental
Watch Howe perform the joyous "The Clap," which he wrote for his then-infant son, Dylan, from 1971's The Yes Album
Related: Howe's longtime Yes bandmate, Jon Anderson, is also releasing a solo LP

Latest posts by Best Classic Bands Staff
(see all)