When the film opened for its expanded release on October 14, 1994, it earned just $2.4 million, putting it at just ninth overall that weekend. Ten weeks later, it was d-u-n done, with a cumulative box-office of just $16 million, well below its production budget and marketing costs.
So how did this dud become a favorite film among avid movie watchers, ranking #1 on a list of 250 Top Rated Movies at IMDb? It's also a not-so-guilty pleasure for channel surfers who get sucked in to the story of a man sentenced to life in prison – the Shawshank State Penitentiary – for a murder he didn't commit.
We're talking, of course, about The Shawshank Redemption, which celebrated the 25th anniversary of its release date on October 14, 2019. Twenty five+ years of hearing Morgan Freeman's mellifluous voice narrate the film that he starred in as "Red," an inmate and best friend of Andy Dufresne, the wronged prisoner played by Tim Robbins.
Many moviegoers don't realize that the film is based on a 1982 novella, by best-selling author Stephen King, called Rita Hayworth and Shawshank Redemption.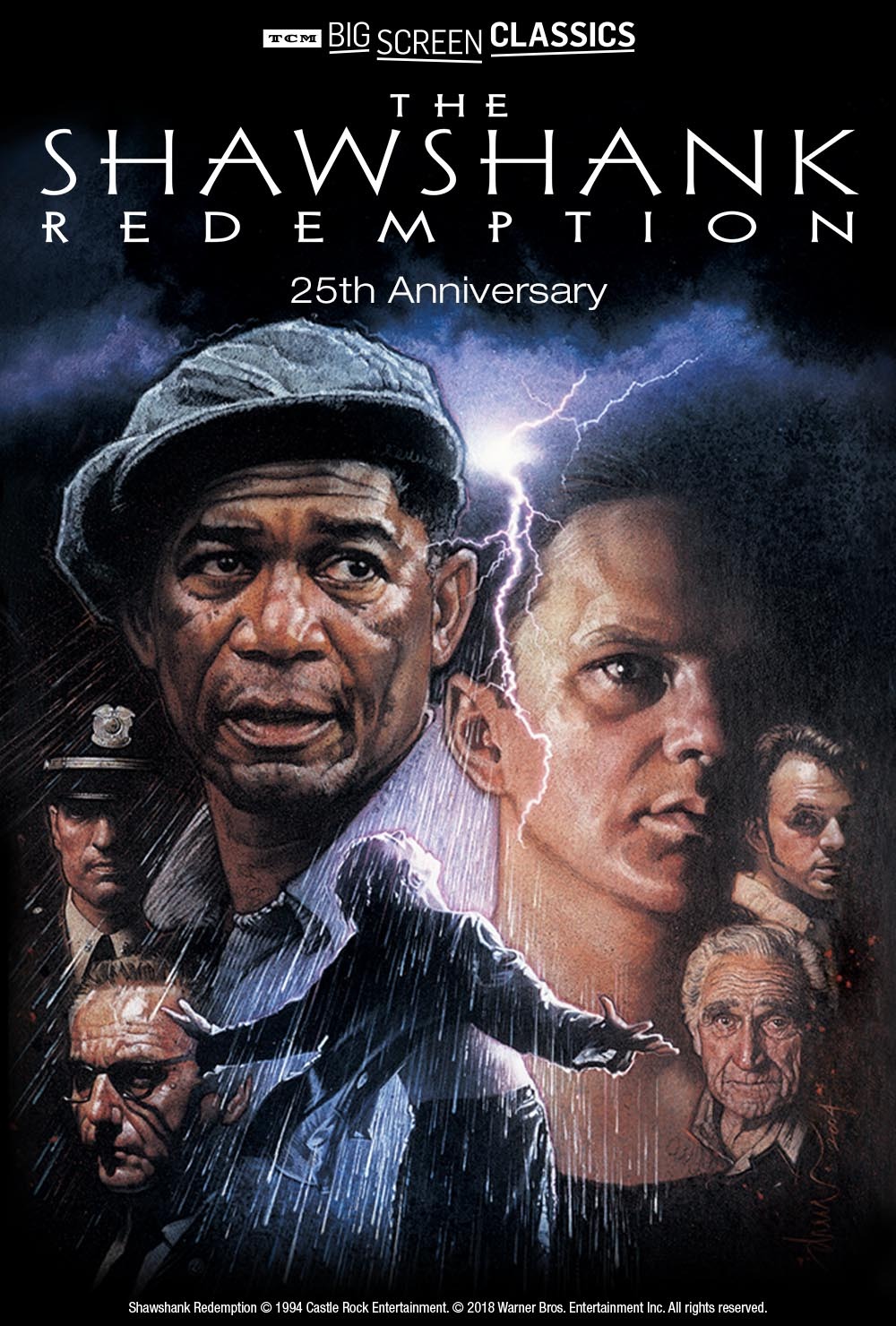 Defying remarkable odds, The Shawshank Redemption was nominated for seven Academy Awards® in 1995, including Best Picture, Best Actor (for Freeman), Best Adapted Screenplay, Best Cinematography and Best Original Score.
Though it got shut out of any wins that night – Forrest Gump and Tom Hanks won the two big ones – its post-release acclaim ultimately helped it earn $58 million in theaters.
Chances are, though, that most people who name it their favorite film have never seen it on the big screen.
The film's great cast also included Bob Gunton as the sadistic warden, Samuel Norton, and James Whitmore as an elderly prisoner, Brooks Hatlen.
"Hope is a dangerous thing…"
In 2015, the United States Library of Congress selected The Shawshank Redemption for preservation in the National Film Registry, finding it "culturally, historically, or aesthetically significant."
Spoiler Alert: If you've never seen the movie or have forgotten how it ends, don't watch this!
Freeman was born June 1, 1937. We'd pay to hear him read the phone book.
Related: Our mini-feature of another classic that opened the same weekend

Latest posts by Best Classic Bands Staff
(see all)