Rush's 'Permanent Waves': Ready for the '80s
by Greg Prato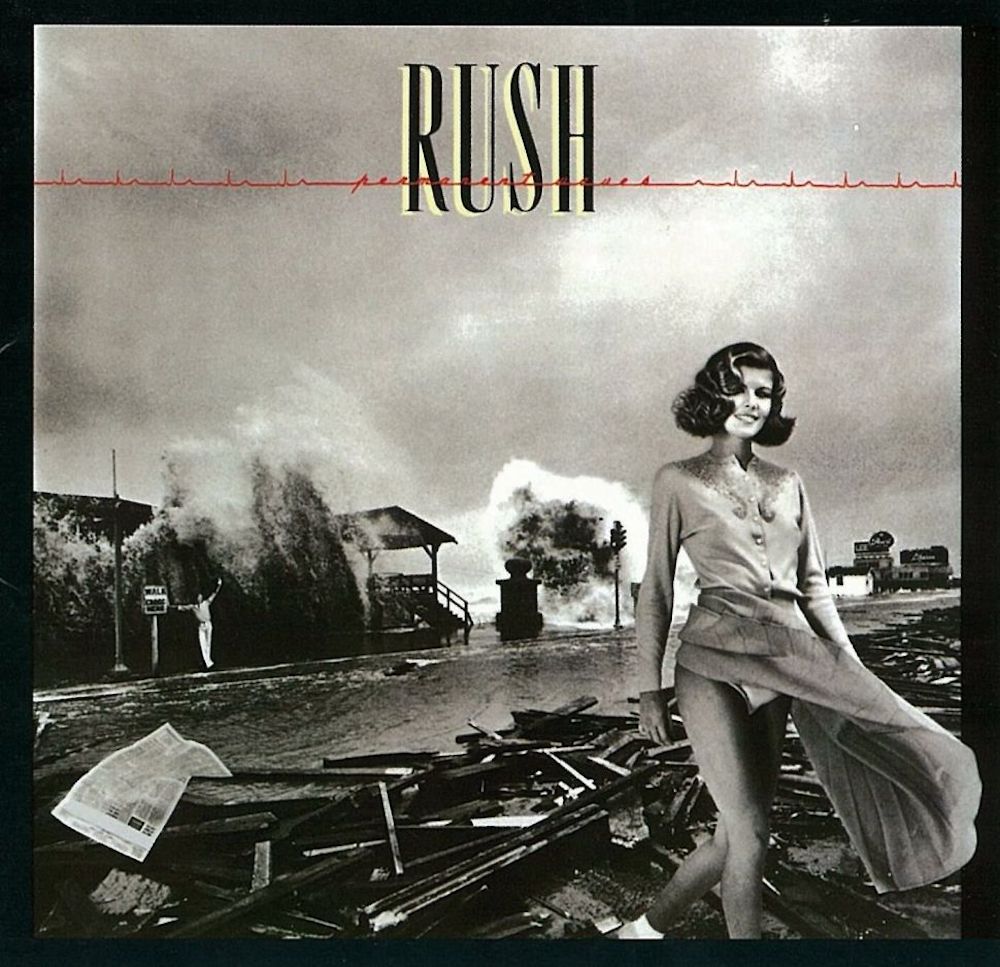 By the dawn of the '80s, despite never having had a studio album crack the top 10 in the United States (heck, also make that the top 20…and the top 30), Rush was already headlining arenas throughout North America. But the first offering of the '80s from the Canadian rockers—Geddy Lee (vocals/bass), Alex Lifeson (guitar) and Neil Peart (drums)—their now-classic seventh studio effort Permanent Waves, would change all that, once and for all.
Up to Permanent Waves, Rush was known mostly as a prog band that was certainly closer to the heavy metal side of things than, say, Yes was. But like Yes, Rush had a soft spot for including extended compositions on their albums that often showcased all three members' instrumental talents. But a funny thing happened during 1979 (the first year in their recording career that no Rush album was released): the trio discovered new wave, especially such groundbreaking acts as the Police, Talking Heads and Devo. As a result, while the material on Permanent Waves still contained tricky bits and instrumental virtuosity, it now featured elements of this aforementioned musical sub-genre, especially the faux-reggae sounds of Sting and co.
Once again working with producer Terry Brown (who had been on board since '75), Permanent Waves would also be the first Rush album to be recorded at Le Studio, in Morin-Heights, Quebec, Canada (a studio that Rush would revisit for their next few albums), with sessions taking place from September through October 1979.
The "ready for the '80s Rush" gets off to a rousing start, with one of their all-time best tracks, "The Spirit of Radio." Opening with a whirling guitar lick created to resemble radio waves bouncing around, the song was one of Rush's most commercial-sounding yet, fitting in perfectly with what rock radio was spinning at the time (Styx, Kansas, Journey, etc.). Rush's discovery of reggae sounds was most clearly detected during the bit at the 3:50 mark (the "For the words of the profits were written on the studio wall" part).
As the title states, lyrically, "The Spirit of Radio" reminisces about the freeform/anything-goes format of FM radio circa the early '70s, and how it was moving more toward a regulated format by the '80s (before long, radio playlists would become entirely programmed). When released as a single, "TSoR" was an undisputed success, becoming Rush's highest charting single to that point in the U.S. (#51), Canada (#22) and the U.K. (#13).
Watch an animated video of "The Spirit of Radio," released on June 12, 2020, which pays homage to Peart
How do you follow the album's best song? By offering up the album's second best song! Although never issued as a single, "Freewill" was certainly deserving, with a memorable chorus and lyrics focusing on freedom of choice (which, interestingly, was a topic that the aforesaid Devo would also home in on that same year, with their album and song of the same name). But the album is truly a showcase for Lifeson. While not thought of first and foremost as a "shredder," Lifeson lets his fingers fly on the fretboard throughout the solo in "Freewill," as he activates hyperspeed for much of it.
Listen to "Freewill"
Up next, "Jacob's Ladder" remains one of the more underrated/overlooked of the extended Rush compositions, perhaps because, unlike such previous lengthy ditties as "2112" and "Hemispheres," it doesn't wallop you over the noggin from the get-go but, rather, builds slowly. Like the others, the seven-and-a-half-minute tune navigates through quite a few twists and turns compositionally. Another underrated tune follows, "Entre Nous," which is French for "between us" (the beginning of the chorus, "Just between us," should have been a hint, eh?). Another tune that was highly melodic and seemingly custom-made for early '80s rock radio, "Entre Nous" surprisingly did not leave any sort of impression on the singles charts worldwide, and as a result, has seemingly all but slipped through the cracks subsequently.
Listen to "Jacob's Ladder"
"Different Strings" comes off closest to a throwaway on the album, but ultimately, serves as a bit of a palate cleanser for the album's grand finale, "Natural Science." The album's lengthiest tune (clocking in at a whopping 9:20), the tune is split into three parts—"I. Tide Pools," "II. Hyperspace" and "III. Permanent Waves"—similarly to how Rush's previous extended ditties were also divided into multiple-titled mini-sections. Lyrically, "DS" is seemingly about how mankind was becoming obsessed with technology over the simpler things in life, like nature (which probably fits the modern day better than ever by how utterly mesmerized we've become with iPhones and other gadgets). And wouldn't you know it—another nod to reggae appears seemingly out of nowhere, at the 5:07 mark!
Listen to "Natural Science"
Related: The album got expanded editions for its 40th anniversary
Released on January 14, 1980, Permanent Waves provided a quantum leap for Rush on the album charts Stateside, where it rocketed all the way up to #4 (compared to the mere #47 placing that their previous album, Hemispheres, reached), while pushing one digit higher in both Canada and the U.K. And its cover image remains one of Rush's best, showing the hazardous effects of a hurricane, with Canadian model Paula Turnbull superimposed over it (with her skirt blowing up, to reenact the classic Marilyn Monroe pose from her 1954 film, The Seven Year Itch).
Listening back to the album almost exactly 40 years after its release, Permanent Waves remains one of Rush's finest, and one of the few times that a veteran rock band managed to alter its sound/remain current without it being a blatant attempt at crass commercialization…due to a decidedly organic approach. In fact, you could make the argument that Permanent Waves signaled the mainstream moving to Rush, rather than Rush moving to the mainstream.
Bonus Video: Watch Rush perform "The Spirit of Radio" live in 2007
Related: Our obituary for Neil Peart, who died in 2020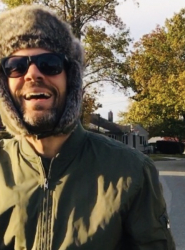 Latest posts by Greg Prato
(see all)