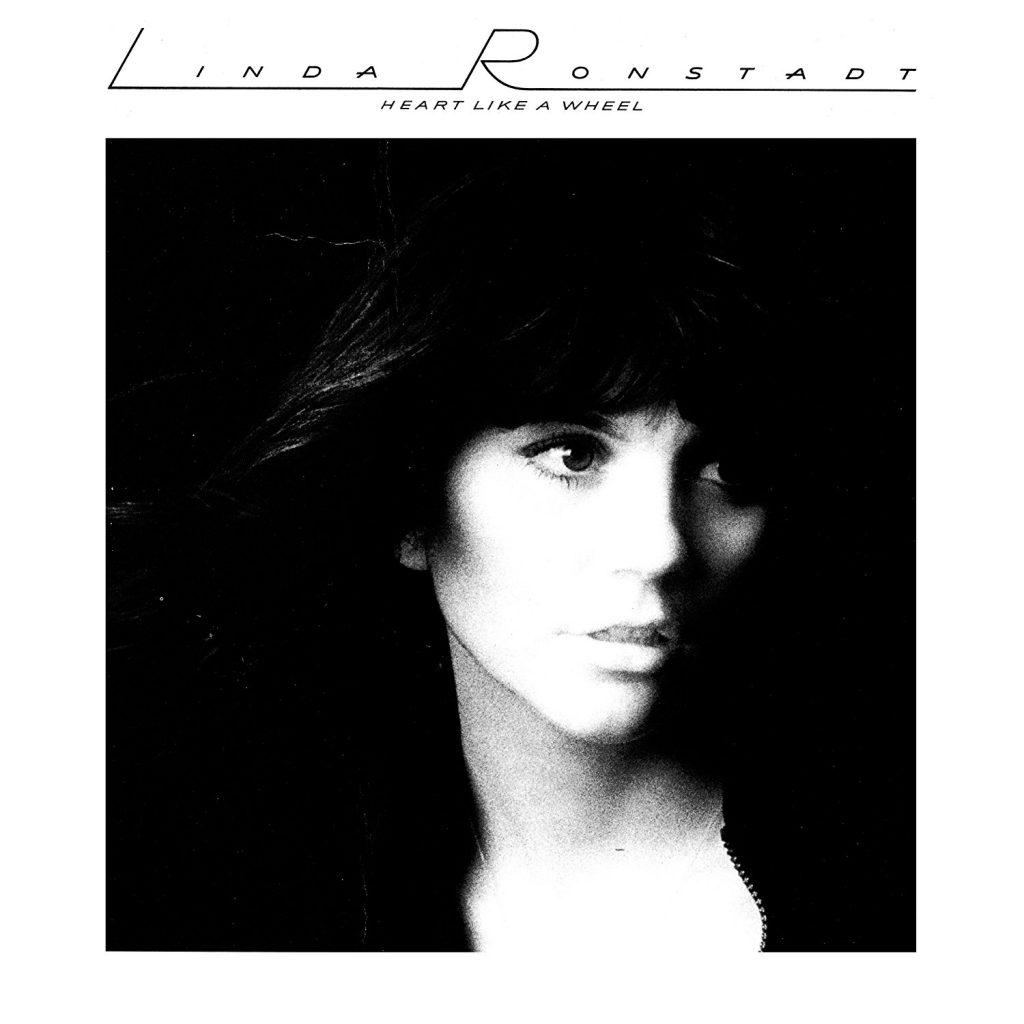 After her first four albums, avid followers of the burgeoning country-rock scene knew there was something special about Linda Ronstadt, but it hadn't yet been fully unlocked. The keys to her audience-pleasing potential were finally located with her November 1974 collection Heart Like a Wheel, which took her to another level of stardom by placing her remarkable vocal qualities into slick, manicured arrangements at a highly opportune time.
Even before her explosive commercial ascent, Ronstadt was an outlier. One of the few female rock acts on the road in those days, she steadfastly pursued solo success. Her backing band was in a consistent state of flux; in the early 1970s, finding top-tier musicians content to back up a female over the long haul was difficult, so players came and went, not least when one iteration of her support, which included Glenn Frey, Don Henley, Bernie Leadon and Randy Meisner, moved on to form Eagles.
One constant was the undeniable appeal of her voice, which could swoop unerringly from contralto to soprano and back. It was a signature appeal on scattered hits from 1967's #13 "Different Drum" during her time fronting the Stone Poneys to solo tunes "Long, Long Time" and her first breakthrough in the country realm, 1973's "Silver Threads and Golden Needles." It was in sessions for the album from which that song was drawn, 1973's Don't Cry Now, that Ronstadt initially collaborated with Peter Asher, who produced two of its tracks. When the time came for her next record, Asher would have the job on a full-time basis.
Their pairing was instantly fruitful: Heart Like a Wheel is equal parts calculated and organic, and as sophisticated as it is pleasantly informal. It is a great-sounding record that offers a little bit of everything, but never at the expense of Ronstadt's place in the arrangements.
Related: We talked to Peter Asher about producing Linda Ronstadt
Listen no further than the album's first song, and first single, to understand why. "You're No Good" had been an R&B hit for Betty Everett in 1963, but Ronstadt's update brought to the song a fresh vitality in an arrangement (most of its pieces performed by Andrew Gold, whose mark is all over the record) that is stunningly effective. Given slow-burn ignition by a slinky synthesizer line, the tune opens up for Ronstadt's clear, evocative vocal, issued with punch even when it's simmering. Its rock trappings are manicured and brought to a high polish, and her belting of the song's final verse is a clinic on how to unleash energy without a loss of precision. An ideal pop song, it climbed to the top of Billboard's singles chart (her only #1 ever), and would endure for decades as a Ronstadt mainstay.
Watch Linda belt "You're No Good" on The Midnight Special a year before the album's release
Asher ended a string of Ronstadt's producers who also had been involved with her personally, including John Boylan and J.D. Souther. The latter was present on Heart Like a Wheel with his composition "Faithless Love," for which he also contributed a vocal harmony that nestled an octave below Ronstadt's lead, making a lovely complementary sound. Alongside the clockwork pace car of Herb Pedersen's banjo, the ballad trickles ahead, Ronstadt's singing supple and attractive as it floats toward the long-held "love" in its chorus, where her voice unwinds coolly and efficiently as it sparkles.
The set leans more toward country than rock, and Ronstadt leans with the dictates of her arrangements. In a fiddle-dappled rendition of Hank Williams' "I Can't Help It (If I'm Still in Love With You) " (which would win the Best Country Vocal Grammy the following year), Ronstadt lights the torch song, her phrasing simple and clear, yet powerful in the details it etches into the lyrics.
Flying Burrito Brother Sneaky Pete Kleinow pitches in with appropriate color on pedal steel guitar there, and cascades a becoming whine across a cover of Lowell George's "Willin'," where Ronstadt sounds casual despite a performance that is upon further examination quite exacting. Fluid atop its fuzzed guitar, she shifts with the song until closing its final line with a sweet, pristine note.
Almost never a writer of her own songs, Ronstadt was a spectacular interpreter of material. Recorded a year after the Seldom Scene's version, her take on "Keep Me From Blowing Away" is a poised, elegant musing, and her handling of the Anna McGarrigle title track draws out the song's soft power, as Maria Muldaur augments the vocal amid a sweet array of bass, viola and high-end fiddle. One of her more interesting turns comes in the album-closing James Taylor song "You Can Close Your Eyes." Asher produced the original version on Taylor's Mud Slide Slim record three years earlier, which obviously gave him some background in how best to frame it. Ronstadt gives the lullaby fresh shine, turning on a dime from plush vulnerability to robust authority in a performance as grand as it is subtle.
More than anything, the album showcases Ronstadt's ability to deliver extraordinary results at every power setting. She entrances with melancholy in a rendition of the Paul Anka-penned Buddy Holly number "It Doesn't Matter Anymore," and delivers patience and soul with easygoing style in the grit-lined "Dark End of the Street."
Related: A rare interview with Ronstadt
The album's success stems from well-selected material, structured to play to her strengths, and nowhere does it achieve that goal more than in another of its signature cuts, a cover of the Everly Brothers' "When Will I Be Loved" that climbed as high as #2 on the singles chart. At just over two minutes, it's a springy, folksy country rock delight. Ronstadt's singing jabs at lyrics and then soars, accelerating as it shines atop a chunky bob loaded with lively energy and not a little cowbell. Tonally adroit, it's also a spectacular accounting of vocal personality. The result can be deceptive; her phrasing embraces twang and loose enunciation, but she hits every mark with breathtaking accuracy.
Watch Linda Ronstadt perform "When Will I Be Loved"
The argument has been made that Heart Like a Wheel trimmed some of the more unpredictable qualities in Ronstadt's early work, but there is a real maturity in the set, as well as a plethora of wise artistic choices. If it was less innocent than the work that came before, it certainly was more assured, and held immense audience appeal. The record, which vaulted to #1, was the first in a string of major successes for Ronstadt, which ranged from a run of platinum records to arena-level status as a live performer, building equity that allowed her to extend successfully into in realms of jazz, new wave and mariachi music. As a tap into the zeitgeist, the album found her hitting the right note at the right time, echoing the very trait that made her handling of each lyric in her repertoire so alluring.
Listen to the title track from Heart Like a Wheel
Latest posts by Thomas Kintner
(see all)