The first career-spanning documentary on the life of classic rock icon Ronnie James Dio has been announced. The feature-length film, coming from BMG, is the first documentary about Dio to be fully authorized by his estate. BMG is both financier and executive producer of the film, with all rights available worldwide.
Dio served as the frontman for some of rock's elite including Elf, Rainbow, Black Sabbath, Dio, and Heaven & Hell.
From the Feb. 18 announcement, "the as-yet-untitled film, currently in production, will be the definitive Dio documentary, incorporating never-before-seen archival footage and photos from his personal archives. The film will offer intimate scenes with his closest peers, friends and family as they bring us inside the life of one of rock and roll's true heroes."
The film is being directed by Don Argott and Demian Fenton (Framing John DeLorean, Believer, Last Days Here), produced by Don Argott and Sheena Joyce for 9.14 Pictures, executive produced by Wendy Dio for Niji Productions and Kathy Rivkin Daum for BMG.
More from the announcement: "Set against the backdrop of Dio's unfinished autobiography – half-finished before his untimely death from stomach cancer on May 16, 2010 – the film will chronicle the inspiring journey of his life, love, and storied career. Whether playing sold-out stadiums or battling illness, his powerful voice and gentle heart have had a profound influence on his family, friends, and fans around the world."
On March 20, BMG will release a newly remastered collection of Dio's 1996 – 2004 studio albums Angry Machines, Magica, Killing the Dragon, and Master of the Moon. Long out of print on CD and never before released on vinyl in North America, the four reissues feature rare and unreleased bonus tracks including in-concert recordings from the subsequent tour for each album and are loaded with Dio classics from his celebrated career, "Holy Diver," "Heaven and Hell," "Stand Up and Shout," "Rainbow in the Dark," "Man on the Silver Mountain," "The Last in Line," and "The Mob Rules," among others.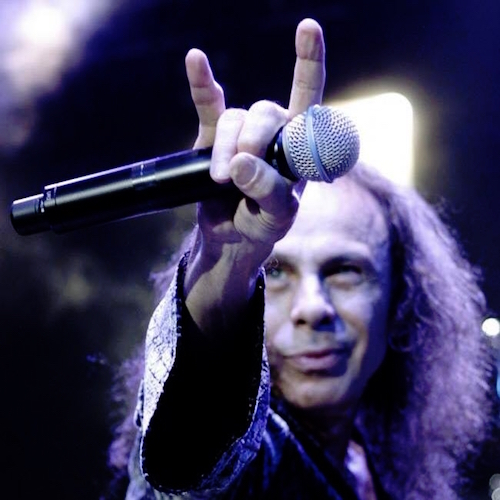 Famous for popularizing the "metal horns" hand gesture, Dio's many awards include the Classic Rock Magazine Awards "Metal Guru Award" and induction to Guitar Center's Rock Walk of Fame in Hollywood, CA.
Well known for supporting charities, Dio guided Hear 'n Aid, the metal world's answer to Band Aid and USA for Africa in 1985 – a project that raised over $1,000,000 within a year. The Ronnie James Dio Stand Up and Shout Cancer Fund, founded in his honor continues today having raised over $2,500,000 to fund cancer research.
Related: Listings for 100s of classic rock tours
The upcoming documentary is the latest project in BMG's fast-growing line of music-related films and television projects including the critically acclaimed Sundance Film Festival selections David Crosby: Remember My Name – recently Grammy-nominated for Best Music Film – and the Joan Jett documentary, Bad Reputation; and Echo in the Canyon, one of the top-grossing documentaries of 2019.

Latest posts by Best Classic Bands Staff
(see all)