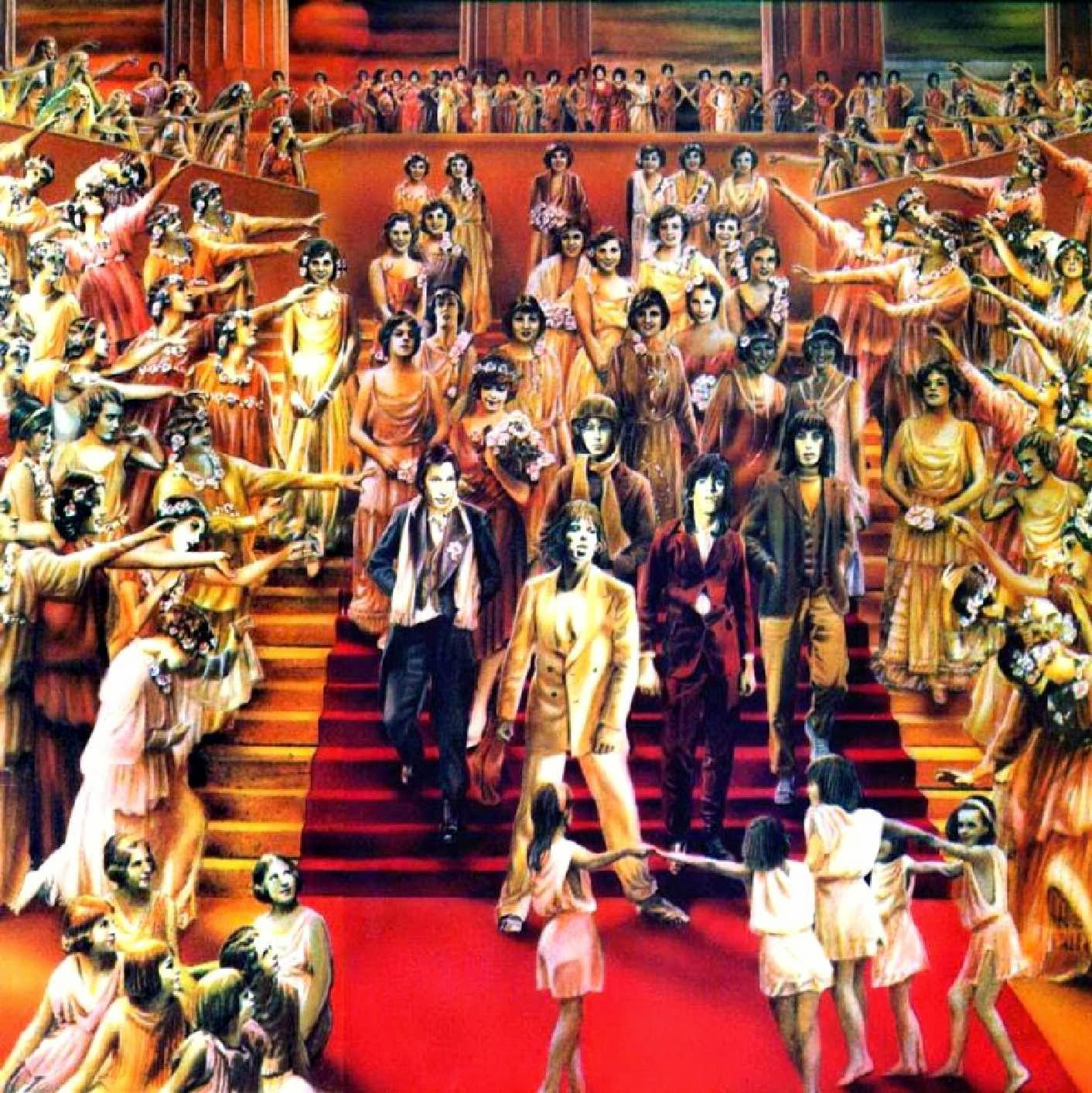 When we first posted this story, we hadn't seen this clip in years.
It's the Rolling Stones' official video for the title cut from 1974's "It's Only Rock 'n' Roll (But I Like It)" and it's great to see the former members: bassist Bill Wyman and guitarist Mick Taylor (who was just 20 when he joined the World's Greatest Rock and Roll Band).
The clip was directed by Michael Lindsay-Hogg who worked extensively on "promotional films" (as they were quaintly referred to back in the day) with both The Beatles ("Paperback Writer" and "Revolution," among others) and Stones ("Jumpin' Jack Flash," "Angie").
Lindsay-Hogg also directed the legendary 1968 concert film, The Rolling Stones Rock and Roll Circus. before filming the Beatles one month later for what later became 2021's acclaimed Get Back docu-series.
"It's Only Rock 'n' Roll (But I Like It)" is considered one of the Stones' signature songs but surprisingly only reached #16 on the U.S. pop charts and #10 in the U.K. (The album of the same name was Taylor's final one with the classic rock band, though he has appeared with them on stage many times since. The LP, released on October 18, 1974, reached #1 in the U.S. and #2 in the U.K.)
We're not sure who convinced the Stones to dress up in identical sailor suits while performing in a circus tent. And then someone cues the bubbles in our Classic Video from the World's Cleanest Rock 'n' Roll Band.
Related: The #1 albums of 1974
The follow-up single, a cover of the Temptations' 1966 hit "Ain't Too Proud to Beg," failed to chart in the U.K. but reached #17 in the U.S. A third single, "Dance Little Sister," did not chart. Standout LP cuts include "If You Can't Rock Me" and "Time Waits For No One."
Taylor quit the band in December of that year. He was just 25.
The Stones continue to roll. When they tour next, tickets will be available here and here.
Related: Interview with Bill Wyman on the birth of the Stones

Latest posts by Best Classic Bands Staff
(see all)